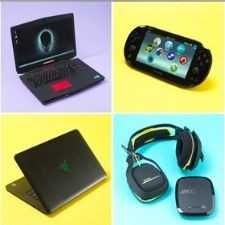 Gadget Geeks
Discuss all electronic gadgets - ask questions, doubts, troubleshooting tips et al. to fellow gadget geeks.
630 Members
Join this group to post and comment.
Samsung Pay To Expand Its Features And Accessibility In 2016
Samsung Pay, the online payment service of the South Korean multinational conglomerate will expand both in terms of features and accessibility. In a recent interview, Thomas Ko, global co-general manager of Samsung Pay, hinted that the service would come with wider handset availability as well as online payment support "within the next year". For starters, the development will be seen only in the United States, and is then believed to reach worldwide. Samsung has chosen to stay mum regarding any specific date, or the subsequent global outreach.
Samsung pay, launched first in South Korea on August 20, 2015 and in the US on September 28, debuted on only a handful of high-end Samsung phones that included the Galaxy Note 5,the Galaxy S6 Edge, Galaxy S6, and S6 Edge Plus. Even under such restrictions, at this point of time, Pay allows you to shop only at stores by tapping the device against the terminal; online shopping is not option. Now things are set to change.
The dimension of online shopping would generate great interest, greater revenue and an immense amount of confidence for a company that needs to stand tall among rapid and progressive competitors.
​
Since its very onset, Samsung Pay has been widely acclaimed for using the Magnetic Source Transmission technology. MST converts the smartphone into a credit card of sorts - it can be used just like a conventional card. The customer is required to secure his fingerprint on the app first, and then hover the smartphone over the card reader to pay.
As opposed to the Near-Field Communication (NFC) technology used by Apple and Android Pay, MST allows transactions on older card readers. On the contrary, NFC makes installation and upgradation of newer terminals imperative, and is clearly disadvantageous.
The online payment window will receive competition from established enterprises like PayPal Holdings as well as from newbies such as Visa's Checkout. Also interesting to see will be whether the customer will prefer going through the app-fingerprint-hovering process over simply swiping his credit card.
Regardless of all of that, the announcement has come at a perfect time and is backed up by two of Samsung Pay's recent successes: the deal with the Chinese establishment UnionPay that will take it to the Chinese market and the fact that Samsung Pay has reached out to 1 million plus subscribers back home in South Korea.
Source:
Reuters
Waiting for this to launch in India. I hope Samsung will bring SamsungPay to India in 2016.
LG's White Card isn't too far behind either.
It's a rat's race, this payment service game.