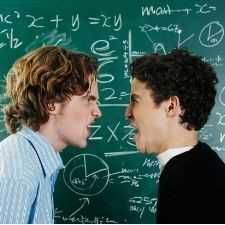 Debate Masters
Interesting and knowledge enhancing debates on almost every topic. Join in, and speak your heart out!
341 Members
Join this group to post and comment.
Samsung Galaxy S4 Vs. Samsung Galaxy S3 - Comparison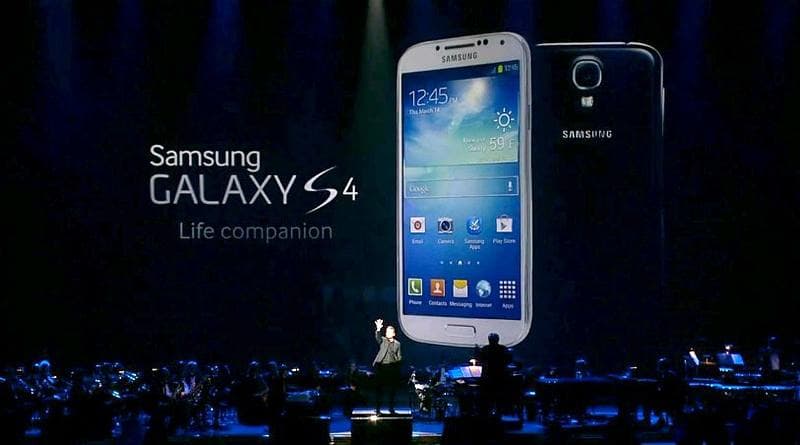 Samsung has announced the Samsung Galaxy S4 and everyone is curious to know how it stands in comparison with Samsung Galaxy S3. Here's a specs comparison chart that will give you a quick overview of the new stuff S4 offers over S3. But hardware is just one part of the game, the South Korean electronics giant has offered a ton of improvements and innovations on the software front as well. While the Android firmware version in S4 is 4.2.2 (Jelly Bean), Samsung's engineers have built several features on the top of it. Let's first have a look at the hardware specs -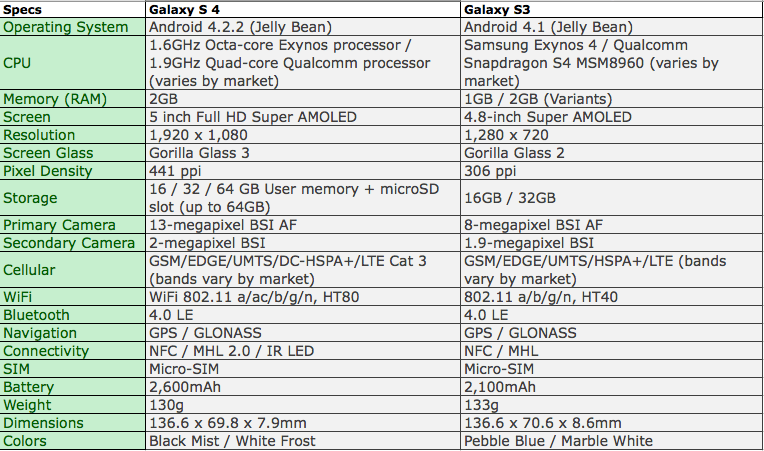 Major Hardware Improvements
-
Display
: The glass on S4 is solid Gorilla Glass 3 while that on S3 is Gorilla Glass 2. S4 also offers a full HD (1080p) Super AMOLED display as compared to 720p display on S3. Another major improvement on the display is the pixels per inches aka pixel density. S4 offers 441 ppi while S3 has 306 ppi. The screen size also has been upgraded to 5" over 4.8" in earlier model.
Camera
: Samsung's upgraded the rear camera to 13 MP as compared to 8MP on S3.
Wireless
: Galaxy S4 becomes one of the first phones to adopt the WiFi 802.11 ac standard.
IR LED
: The S4 comes with an Infra Red LED which was absent in the earlier models in Galaxy series.
Battery
: More powerful hardware and more sensors means the phone must have a better power house. The S4 packs a cool 2600 mAh batter compared to 2100 mAh in S3. We'd not expect much improvement in the battery backup because the powerful battery has to supply the demands of Full HD screen and other hardware.
Major Software Innovations
-
Dual Camera Mode
: The mode enables you to have both rear and front camera in action at the same time. This makes it possible for you to record yourself in the picture when you are taking shots. No more being out of 'frame' when you are capturing photos.
Eraser Mode
: Removes moving objects from the photos with a tap.
Cinema Photo Capture
: The cinema photo capture will create a GIF from multiple shots taken, approx. 100 within 4 seconds.
Auto Story Album
: The feature will create albums for you based on your location, picture taking conditions etc.
AirView without Stylus
: The Stylus is missing from the S4 but that doesn't mean you can't use airview feature. It now works with your fingers and even with your hand-gloves on!
S Voice Translator
: With text to speech and speech to text capabilities, the S Voice translator can translate to and from over 10 languages including English (British & American).
IR Blaster
: IR Blaster mode can help you tune your TV, allowing you to use your Galaxy phone as TV remote.
S Voice Drive
: S Voice drive now acts as your personal assistent doing most of the tasks while you are driving your car.
Smart Scroll & Pause
: We've discussed this feature in detail already. The phone senses when you are looking at the phone and are staring away and then controls video playback.
Take a quick look at the following Samsung Galaxy S4 Introduction Video -
Update: Samsung has released an infographic that shows some technical information about the Galaxy S4. Check it out, it's cool -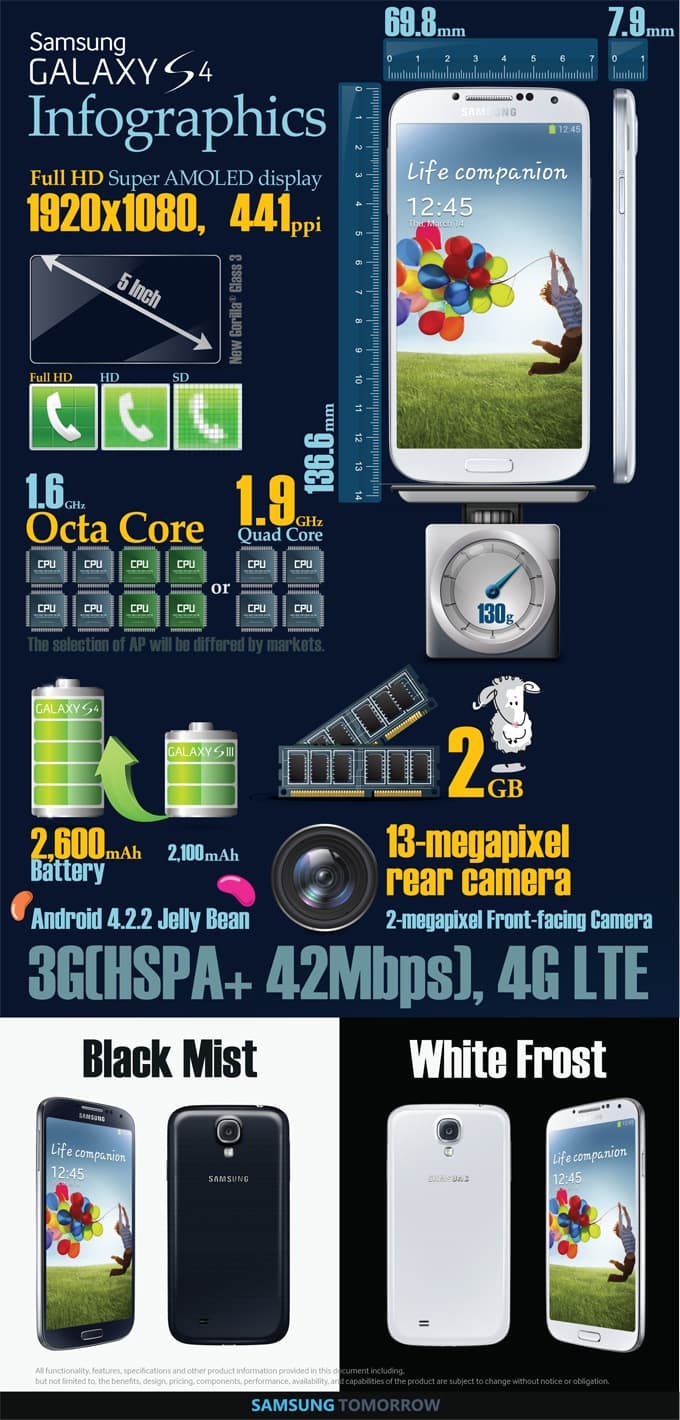 Any takers for the Galaxy S4? 😁
Replace processor with Tegra 4i & donate me 50 Grands & Imma buy it 😛
Abhishek Rawal

Replace processor with Tegra 4i & donate me 50 Grands & Imma buy it 😛
The price will be in the 40k Indian Rupee range, making it affordable only to the rich folks who've money left to burn. I personally think Tegra 4 won't make it soon to the Galaxy series; but who knows, Galaxy S5 will have something equivalent or better?
Updated the post with infographic. Looks cool, right? 😀
I am techo-sexual & these pics,videos & hardware configuration of SIV gives me techorgasm 😁
Do you see how they first told us 'HD' is 'THE' way to watch stuff. Now they're saying 'FULL HD' is 'THE' thing. Be ready for 'SUPER HD' in coming days.
I wonder, if it's possible to get more than 2073600 pixels in just 5-inch screen ?

If it's possible, then Super-HD Smartphone's visual performance will be as attractive as Smart-TV !
Watch this video which tests the strength of Gorilla Glass and also explains about how it helps in protection.
I think the later S series from Galaxy will try to get the super HD screen from LG we read about a few days ago. Add that piece on this phone, and it goes unbeatable. Plus I saw s4 at some gallery, isn't that this same one?