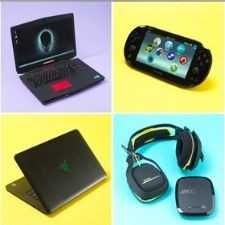 Gadget Geeks
Discuss all electronic gadgets - ask questions, doubts, troubleshooting tips et al. to fellow gadget geeks.
571 Members
Join this group to post and comment.
Samsung Galaxy S3 Gives You 50 GB in Dropbox
For the records sake, this is 1000th thread in the gadget's section 😀 .

Samsung Galaxy S3 has been launched and Samsung has partnered with Dropbox to offer 50 GB of space in the clouds to store all your photos, videos, music, files and folders. HTC One X is not the only one that offered more dropbox space.

The phone is expected to arrive in over 145 countries over the next few weeks.
Guys, I'd appreciate actual responses than simple 'like' to my post.
4.8-inch HD Super AMOLED wih 1.4 quad core 😲 processor.
Is 50gb dropbox space for life time??
ianoop
They mention that the deal is only applicable for the first two years, but we're not sure if this means it'll only be offered for two years or if your account will be downgraded after two years.