Home

>

Apps

>

Groups

>
Samsung Galaxy Round Features World's First Full HD Super AMOLED Flexible Display
Question asked by Ankita Katdare in #Gadgets on Oct 9, 2013
Samsung Electronics has today launched the much-anticipated and talked-about gadget in the tech town. Called the Samsung Galaxy Round - the company has pioneered the launch of the world's first Full HD Super AMOLED flexible display bearing smartphone. The highlight of the phone is the subtly curved 1080p 5.7-inch OLED screen built with a 7.9mm profile and the phone overall weighs less than the Note 3, at 154g. The interesting features to note are that if you tilt the phone to the side, the Galaxy Round offers up notifications, battery levels and more at a glance. Powering up using a 2800mAh battery, the new curved smartphone also packs LTE-A radios and is launching initially in a 'luxury brown' color option for just over 1 million won (approx. $1,000).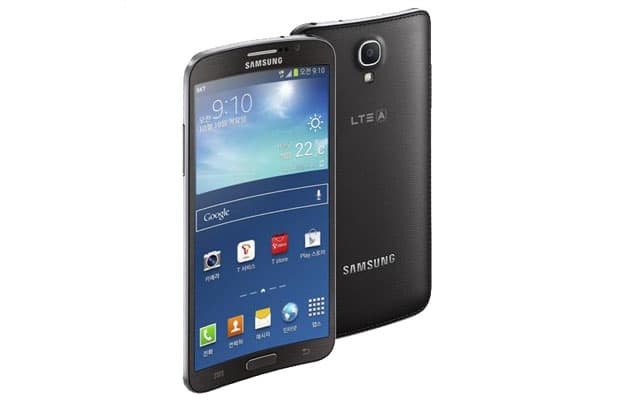 ​
With the tech rival LG gearing up for a curved phone launch next month - as has been declared yesterday - what we know is, LG Display Co. Ltd. has started production of a six-inch display curved top to bottom. In contrast to that, Samsung's GALAXY Round, as we now see, has a display curved side to side. Here's a video demonstraiton of the roll notification feature on the Samsung Galaxy Round -
Official Press Release -
Samsung GALAXY ROUND Pioneers the Curved Display Smartphone Experience
New device presents world's first commercialized full HD Super AMOLED flexible display

Seoul, Korea - October 9, 2013 -
Samsung Electronics Co., Ltd. today introduced GALAXY ROUND, the world's first curved display smartphone. Samsung has been a mobile display innovator by introducing color TFT-LCD, AMOLED, and Super AMOLED flexible display for its mobile product. With this pioneering curved display technology, GALAXY ROUND blends the latest smartphone screen innovations with unique design features. The sleek and thin Samsung GALAXY ROUND which equipped with a 5.7" Full HD Super AMOLED with 7.9mm thick and weighs 154g offers a comfortable hand grip feeling to user, and exclusive experiences of curved display.

As a result of its unique curved design, users can take advantage of round integration experiences like the Roll Effect that enables user to check information such as date, time, missed call and battery easily when home screen is off, and the Gravity Effect for creating visual interaction with the screen by tilting the device. For music, the Bounce UX enables users to control their music. When the GALAXY ROUND's display is off while the music player is running, a short press to the left of the device will play the previous track while a short press to the right will play the next track. For pictures and videos, the Side Mirror feature enables users to gain access to list of the album content with a left and right tilt.

The large screen size of the GALAXY ROUND provides additional benefits to users. Useful One-Hand Operation features bring a user's most desired controls closer to a preferred side of the screen. The device enables enhanced multitasking capabilities that allow users to fully utilize the larger screen through Multi Window, a feature that enables users to open more than one application on the screen, run simultaneous multiple instances of the same application or to easily share content between applications.

Samsung GALAXY ROUND is available in Korea with Luxury Brown, and more color will be available soon.

* All functionality, features, specifications, and other product information provided in this document including, but not limited to, the benefits, design, pricing, components, performance, availability, and capabilities of the product are subject to change without notice or obligation.
Posted in:
#Gadgets
Here's how people are reacting to this smartphone -

"It's a step forward for having unbreakable gadgets and flexible devices eventually. But for now, the new phone is more of a symbolic product," said Hana Daetoo Securities analyst Nam Dae-jong, adding that Samsung did not yet have capacity for large-scale production of curved touch-screens for the new Galaxy Round.
"The Galaxy Round is Samsung's attempt to gauge consumer appetite for curved phones although its lack of other eye-catching features means it is unlikely to be a hit", he said.

"I don't think it'll be massively compelling enough for gadget buyers as ... the curved display doesn't come with many unique features," he said.
The 'tilt' feature this phone offers is cool. But if that's the thing about it; I'm not interested in the product. Curved screens should offer something new - that we haven't seen before.

I wonder if the curved phones are easier to hold.
I wish they'd simply replace the earlier models with these flexible screens.

P.S.: Time to start selling your high priced phablets while they last, because, in a few months once this baby develops, we'd all be crying out loud!