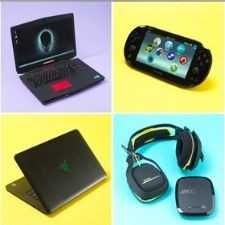 Gadget Geeks
Discuss all electronic gadgets - ask questions, doubts, troubleshooting tips et al. to fellow gadget geeks.
645 Members
Join this group to post and comment.
Samsung Galaxy Note III (India) Specs, Features & Price Leaked
Samsung knows India is an important market for their galaxy series of smartphones, tablets and phablets. According to a latest leak from Sammobile, the Samsung Galaxy Note III will be launched in three variants and India will be one of the countries to get an octa-core processor. United States, Australia and other countries are likely to receive a quad-core version of the phone. China, on the other hand will receive a separate variant - likely to be called SM-N9002 and will have dual-SIM capabilities. For India, the version that will be launched could either be a 4G LTE or only 3G. We expect the former one given India's plans to go 4G in coming months.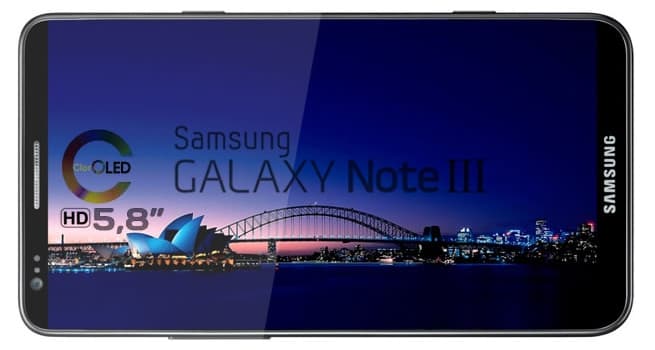 ​
Samsung Galaxy Note III has already become one of the most awaited phones of this year. The leak reveals that the model that will be launched in India will have Samsung's proprietary Exynos 5420 (Octa-Core) CPU and ARM Mali-T68 MP6 GPU. The unit will carry whopping 3GB of onboard RAM.
All the models to be launched in various parts of the world will carry 1080p full HD, SAMOLED display with a screen size either 5.7" or 6". The Note III will definitely carry a 13 MP rear camera along with optical image stabilization feature - which will help you capture blur-free images no matter how shaky your hands are. The phone will run Google's Android 4.3 Jelly Bean firmware with a coat of Sammy's proprietary TouchWiz UI. We'd expect the phablet to carry almost all the software innovations of the Galaxy S4, which the company launched a few months ago. Plus, as with all the Note series phones, Note III will carry its own stylus pen.
We'd expect Samsung to announce the dual SIM variant of the phone in India given the popularity in India. We'd also expect the phone to support 4G LTE. Airtel is already offering the services in major cities in India and Reliance Jio telecom is making fast moves to ensure that they roll out the service in the first half of 2014.
The price of the phone would very well be Rs. 40k+. Samsung will announce all the details on September 4 and till then, we'd want to hear your expectations from this gorgeous phone.
This surely makes a mark on the phablet segment. I think it will be the best phablet to be expected in Indian market. I dont understand why telecom companies are going on to Octa-core processors where it is not yet needed. Just making the phone heavy in configs doesn't seem right
WOW!!!! That's awesome so far!!

As for the expectations, it's younger brother (Note 2) had a 3100 mAh battery and gave the longest back-up in the reign, so I would be expect a much better back-up from this bad boy, considering the specs and the hardware, and Im being a power user.
Rest lets see what there in the BOX!!!😁
Given the specifications provided, I will definitely bet my money over the phone.
THe features that makes more talks are
*13 mega pixel camera,
*octa processor
*5.7" display
*4g(IF provided)
Samsung has given the best competition to Nokia's last release"Nokia 920"
This is more of a Tab. 920 is a phone. But sure, it is a competition but in different segments I believe
Agree with you on the Note2. Smooth battery life!

P.S.: What kind of power usage do you do with such specs on your android phone?
I'd not expect a lot from battery. It's got a full HD display and that's going to be a power eater. Not sure whether there are any power management improvements in Android 4.3. It'll last for a day - not more than that - is all I can say.
Most of the people gets fooled by the term 'Quad-core'.Basically, Exynos Octa-cores are not really octa-cores. It's 2xquad-cores. One quad-cores running at higher clock frequency & other other quad-cores at lower clock frequency.

I seriously hate Touchwiz UI, makes the UI looks lame.
And,I never knew Touchwiz is proprietary, because I have pushed many different supported versions of touchwiz to my device extracting from other ROMS.
However, custom ROMS don't usually use proprietary apps, so I doubt it whether TW is proprietary.