Home

>

Apps

>

Groups

>
Samsung Galaxy Note 8 to be Amazon Exclusive, pre-orders start from August 24
Question asked by Amit Jha in #Gadgets on Aug 23, 2017
Samsung Mobiles, on Wednesday, will unveil their upcoming Galaxy device in an event named Galaxy Unpacked 2017. The event will be held in New York at 11 AM EDT (8.30 PM IST) and people can watch the whole event live at the Samsung's official website. As per the teaser, it is quite clear that the upcoming device will be none other than the most awaited Galaxy Note 8.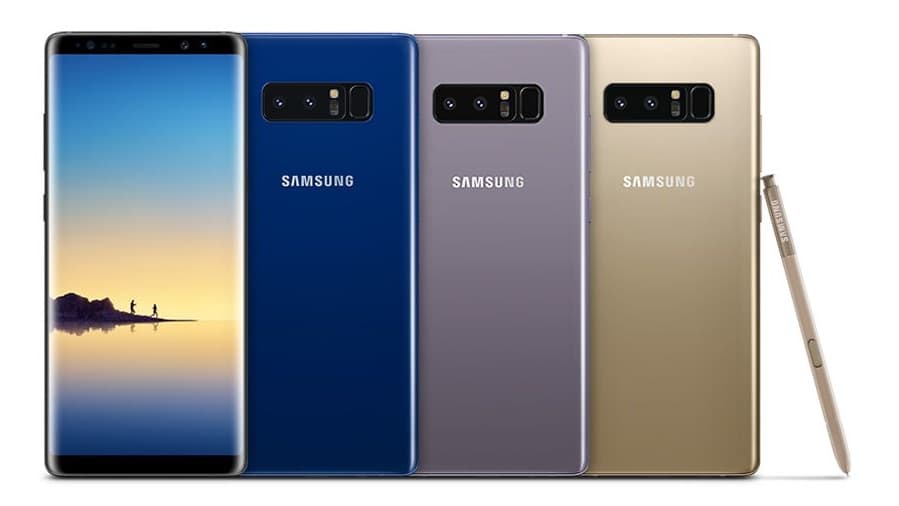 Galaxy Unpacked Teaser. To watch the live stream click here
​
After the disastrous Note 7, Note 8 will be the newest arrival under the Note series and will be the point of concern of many tech enthusiasts, fans, and lovers of the Galaxy Note series. The Note 7 was recalled earlier in 2017 due to their faulty batteries, costing the company in terms of both branding and economy. However, S8 released soon after that helping Samsung to retain a contending spot in the smartphone market.
Amazon India has also featured a similar teaser which suggests that unlike S8, Note 8 will be Amazon's Exclusive and will be available only on Amazon in India. As per the tipster Evan Blass
@evleakes
, the mobile will be available for pre-orders immediately from the next day after its launch and will come in several different color variants including the Orchid Grey Variant which has been featured on his twitter feed –
​
Though several leaks have surfaced online, the following are some of the compiled information that our readers should know about the upcoming Note 8 device. The phone has been rumored to have a large infinity display with a dual rear camera set up and 4 color variants. It will cost around 1,000 Euros in Europe which roughly approximates it to about INR 75,400 in the Indian currency. Tipster Evan Blass informed its followers on Twitter that those making pre-orders will be benefited as they will be receiving either a Samsung 360 camera or 256GB SD card with Wireless charger free of cost. Amazon India has also opened an email subscription, notifying the subscribers about the early release of Galaxy Note 8 device and about the upcoming live stream event.


Galaxy Note 8 in Deep Blue Avatar - Image Credits- @evleaks​
Coming back to the specification, Galaxy Note 8 has been rumored to come with 6.3-inch QHD Infinity Display with an aspect ratio equal to 18.5:9. It will be powered by Qualcomm Snapdragon 835 processor in the US while in India it will be having the Exynos 8895 Soc.12 MP dual rear camera with optical Image stabilization and 2x zoom will be one of the major upgrades seen on this device. A 6 GB RAM with 64 GB built in memory, expandable to 256 GB on microSD is the overall memory capacity of this device. Apart from a fingerprint sensor at the back and the Bixby button at the side left, Galaxy Note 8 will have an S-Pen which will be more sensitive and advanced compared to its predecessors. The S- Pen will also be available in 4 color variants just like its parent Note 8. It will be powered by 3300 mAh battery and will arrive on the market in early September for sale.
Though rumors have played their part, it's now time for Samsung to unfold the curtains lying between us and the Galaxy Note 8. Those who want to watch the event and witness the official launch can click on the following link to get directed to Samsung's official website.
Samsung Unpacked 2017 - Watch The Live Stream
Source -
Samsung
|
Evan Blass @evleaks
|
Amazon India
Posted in:
#Gadgets
Amit Kumar Jha

about INR 75,400 in the Indian currency
I know that there's lot of money required to do RnD and marketing; but Rs.75K for a phone!
Kaustubh Katdare

I know that there's lot of money required to do RnD and marketing; but Rs.75K for a phone!
Sir, I believe this is just a rough estimate which has rumored all over the internet. Definitely, a 75k phone is still a big deal in India, but if I compare it with that of the Lamborghini smartphone which has just been announced for a price of nearly Rs 1.5 lakhs, Note 8 will be a far better option in comparison and can come with such a price tag. However, we will soon get to know the actual prices and offers as Amazon will soon open the pre-orders for Note 8 in India.
I'm waiting for Xiaomi to launch a phone with a Stylus and I'll buy it.
it seems to be really expensive for me as per the Indian price tag