RS485 port lightning protection solution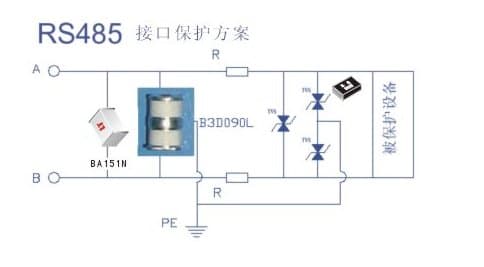 RS485 port lightning protection solution
Product Name:
Three-terminal SMD Gas Discharge Tube
Model:
B3DXXXL(5KA)
Size:
5X7.5mm
Application description
1.Protection against overvoltage of RS485, RS232 and Ethernet in telecommunication and security.
2.Protection against overvoltage of the power supply to DC12V, DC48V in telecommunication and security.
3.Other application fields.
The product parameter
1.DC Breakdown Voltage(100V/S): 90V,150V,230V,350V,420V(Refer to Specification)
2.Impulse Spark-over Voltage(1KV/μS): Refer to Specification
3.Impulse Discharge Current(@8/20μS,+/-5 Time):5KA
4.Insulation Resistance:1>=0000MΩ
5.Capacitance: <=1.5pF
No advertising, please!
Only logged in users can reply.