CrazyEngineers V4: Early Access
We are developing the next version of CrazyEngineers. If you wish to receive latest updates and early access, click the link below.
Home

>

Apps

>

Groups

>
Robots That Can Touch And Feel Surfaces Are Being Developed At University of Glasgow
Question asked by Ankita Katdare in #Robotics on May 3, 2014
University of Glasgow has an Indian-origin researcher Dr. Ravinder Dahiya, a professor of electronic and nanoscale engineering, now working on making robots more touchy-feely than ever before. Imagine the future robots bringing you a cup of tea and even telling you if it's warm or hot. Till date, researchers have not been completely successful in creating an ultra-flexible tactile skin. Dr. Dahiya might soon be able to embed electronics and sensors on a 50 micrometers thick, bendable silicon-based surface.
Working together with Professor Duncan Gregory, Chair in Inorganic Materials in the School of Chemistry, they shall develop a printing technique for high-mobility materials such as silicon. Their aim is to interface nanotechnology with robotics, such that covering the entire robot body (not just the hands) with the flexible tactile skin becomes possible. This would mean robots become capable of carrying an elderly person in case of an emergency. Dr. Dahiya believes that if this feat is achieved, it will be the first time that nanoscale structures are used for macroscale bendable electronics system.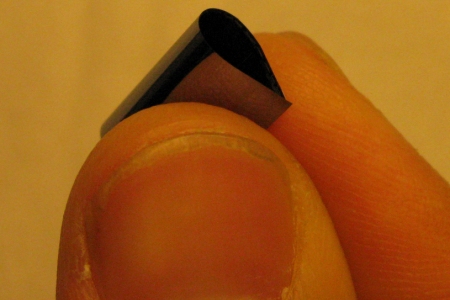 ​
In future, robots might be able to tell if a surface is rough or smooth, hard or soft. They might also be able to feel weight. The professor believes that robots will be able to correctly judge the amount of pressure needed to carry a fragile china cup of tea from one place to another. How awesome is that?
Share your thoughts on this in comments.
Source:
Glasgow University
Posted in:
#Robotics