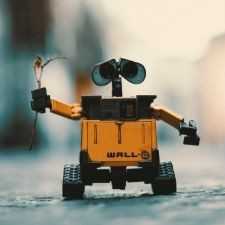 Robotics
Community of Robotics Enthusiasts: Discuss latest robots and questions with fellow robot lovers
630 Members
Join this group to post and comment.
robotics starter ( line follower )
hi
i'm meera
i'm a fresher in the field of robotics.😀
tell me which is the best book to start with ??😒
i want the circuit diagram of this robot 😕
Robot Room - Sandwich, The Line-Following Robot
plz can any1 send it on my email
-snipped-
i really want to make it but cant find the book here in lucknow😔
if u could tell me where will i get this book . well and good😁
hi Meera, we all would like to share info here on CE. Anyone with the answer please post it in this thread 😀
I think I have it somewhere. Did a line follower a couple of months ago. Will have to search for the circuit diagram which I may have kept somewhere. My room is a mess, like it perpetually hit by a tornado or tsunami or something so finding it will be difficult. Will still try and give you the diagram in around 3 days or so. If am not able to then be sure I could not and can not find it in the dumping ground i.e my room.
I don't remember it clearly enough to make a new diagram.