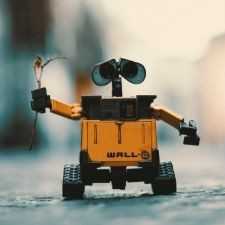 Robotics
Community of Robotics Enthusiasts: Discuss latest robots and questions with fellow robot lovers
630 Members
Join this group to post and comment.
Robot Eye To Move Like Human Eye With Muscle-Like Action
Terms like a quick glance or look from the corner of the eye are unknown to robots. The research from the mechanical engineering team of Georgia Tech may soon make it possible for the robot eye to mimic human eye using piezoelectric materials. The camera that controls the operation of robots will replicate the the muscle motion of the human eye so that the handling of robotic tools become safer. A piezoelectric cellular actuator that uses a novel biologically inspired technology is what makes this possible. It just makes us wonder how intuitive will video feeds from robots become, once this is implemented.
The Georgia Tech team have made possible the development of a lightweight, high speed camera positioner that drives on a new cellular actuator technology, using a contractile ceramic to generate motion. They have used 16 amplified piezoelectric stacks per side. Taking this research forward, the team wants to design a framework for highly integrated robotic systems. Intelligent assistive robots are a thing of the near future now.