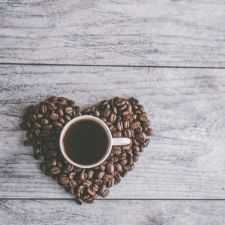 Coffee Room
Discuss anything here - everything that you wish to discuss with fellow engineers.
12940 Members
Join this group to post and comment.
RIP Dennis Ricthie
Dennis Ricthie, the developer of "C" language and UNIX passed away yesterday. The world is goona miss him....😔
RIP Ritchie, We will remember you every time we write "unsigned char i".
Dennis ritchie is the Legendary Hero ! Without him No Communication, No Windows, No Unix ...... Etc Etc...... Thanks for your Invention...... World will remember you always ........
a great developer is no more with us .Hats off to his contribution as because of his work today we have web applications and internet world that runs by websites.He will always be remembered
Dennis Ritchie dies at 70
Engadget mentions that Rob Pike, a google engineer has confirmed that Dennis Ritchie passed away over the weekend.
Last weekend was 8th and 9th Oct.. And it was announced only yesterday. Even after that, there seems to be not much reaction to this..
Was this because this event was masked by the death of an even more influential and captivating personality? I don't know.
Anyway, RIP Mr. Ritchie. C is one of my most favorite programming languages. C is also the language that I used to learn serious programming.
We are all indebted to you!! RIP!!
#include
void main()
{
char a[]="Rest in Peace Dennis!\nWe will miss you!";
printf ("%s",a);
}