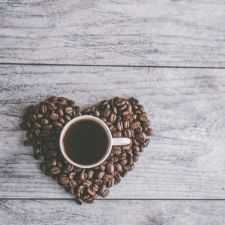 Coffee Room
Discuss anything here - everything that you wish to discuss with fellow engineers.
12889 Members
Join this group to post and comment.
Reliance Jio entering e-Commerce - Watch out, Amazon and Flipkart!
Apparently, Mukesh Ambani wants everything in his hands - and is likely to enter into the e-commerce business very soon. If that happens, I bet Amazon and Flipkart need to start worrying right away. Why? Well, everything's just becoming 100x interesting!

Think about it. Reliance controls the largest 4G network in India and has massive fibre optic cables running every nook and corner of the country. Jio has ~132 million subscribers and with Jio Phone, there's no sign of Jio slowing down. Yes, their user acquisition might have slowed down; but they already have become a big player in Indian Internet scene.

If Jio makes an entry in e-commerce, they'll control the entire ecosystem! Something that Facebook and other companies have been trying to do and have failed miserably. Jio could simply update all their phones to have a shopping app and then start offering discounts. Users would have little reason to actually say no to Jio and stick with Amazon or Flipkart.

Controlling the entire ecosystem is something that every business wants to do. Consider Apple. Once you're in the Apple ecosystem of software and hardware, it's super difficult to opt out. Once you're on Jio network, Ambani can definitely control user behavior and make it super easy for users to buy stuff online.

I wonder how are Amazon and Flipkart going to deal with Jio. Jio makes an entry as a bully and steals sandwich right out of other's mouth. 😁
i suggest amazon and flipkart to start preparation for deal with jio because when jio comes to ecommerce they will gone.😉

people get many things at low prices and so many offers comes
Low pricing may not be the key. There already is a large consumer base that Flipkart and Amazon has created. This user base is accustomed to buying and paying online and Jio only needs to target this initially.

I think the new JioPhone will be the driver for their growth. Let's see.
I have lost faith in the products sold by the e-commerce majors.
As per my personal use, they may give huge discounts but whats the point if they keep delivering
shitty
products.
I hope reliance beats that with quality and not quantity.
I've been shopping online for years now, maybe since the early days of Flipkart and it was only Snapdeal that actually disappointed me. Overall experience wise, Amazon is at the top followed by Flipkart. That's because Amazon actually listens to their customers.

Reliance won't innovate in the ecommerce segment. I think it's all about gaining control over the ecosystem. For them setting up a new business ain't big thing. Simply snatch the key people from Flipkart and Amazon and ask then to setup similar processes in the new venture.

There's been no announcement from Reliance yet. I'm expecting a lot of new launches in this year.