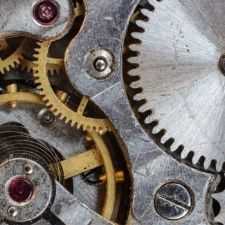 Mechanical
Community of Mechanical Engineers: Get help about everything related to mechanical engineering from fellow mechanical engineers.
828 Members
Join this group to post and comment.
Recent Trends in Automobile Industry
Can anyone tell me the what are the Hot and Familiar Trend in Automobile Industry..
So that i can take a not on it..
Thanks
Latest trend is computer integrated manufacturing
Are you looking for new trends in the automobiles or in manufacturing?
latest trend in automobile:: now automobile electronics is new trend...control the actions of an automobile using electronic circuits and logics...

why electronics?
because to have more accuracy and control over vehicle....

what is the trend till now!
mechanical advancements is the trend till now.....

some of the advances in automobile industry are::
dynamic stability control, traction control, ABS, Power steering, 4 wheel drive,.......etc;
You guys i have already got the all latest trends mate like Wireless Tubes, Jet Type Engine, Hydrogen Fuel etc., mate