Home

>

Apps

>

Groups

>
Razer May Unveil Its First Smartphone On November 1, Teases Details On Twitter
Question asked by Satya Swaroop Dash in #Gadgets on Oct 12, 2017
Razer, the electronics company focused on catering to your gaming needs has dropped a hint about what it is about to do next. Razer took to Twitter last night and informed that its followers need to watch for their biggest unveiling yet. They even put up a picture and a link to a dedicated microsite for this purpose. The image in question is the one you can see below where a man is holding something in his hands like looks like a smartphone. You can easily judge from the screen glare and the distance between his hands that this is a smartphone.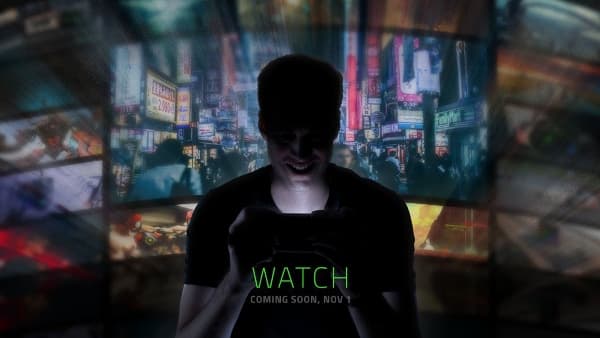 ​
Since it's a smartphone from Razer you can bet that its primary focus is on gaming. You may even find the home grown Chroma lighting and other garnishes you expect from a Razer product. Before we proceed further we have to point out the date on which we shall obtain concrete information about this product. On the microsite Razer says that the product will be unveiled on November 1. You can sign-up on the website to receive updates from the company about the product. The microsite is titled "Watch, Listen, Play" which means the primary focus will be on a larger display which preferably supports VR, Dolby tech enabled speakers and of course some premium hardware for gaming.
​
We have faith that it will be a smartphone since Razer's acquisition of Nextbit, the company behind the Robin smartphone. You might have heard about the Nextbit Robin which was the first cloud phone where the phone can automatically backup not just photos and videos but also apps on its cloud service in order to free some space on the phone. According to the negotiation, Nextbit was supposed to work independently and continue working on providing updates to its Robin cloud phone. Razer may have used the expertise of this company to create their smartphone because Nextbit is backed by some of the respectable names in the Android industry. Let's wait for November 1 and once we get the official information we shall convey it to you.
Source:
Razer on Twitter
,
Razer
via
9 To 5 Google
Posted in:
#Gadgets