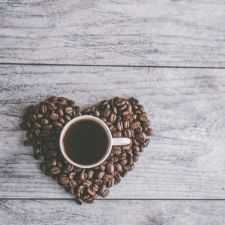 Coffee Room
Discuss anything here - everything that you wish to discuss with fellow engineers.
12920 Members
Join this group to post and comment.
Range of free band
What is the range of licence-free frequency band upto 1 kilometers?
What is the range of license-free band frequencies
upto 1 kilometers?It's very urgent.....
There is NO licence-free band for a received range of 1km.

This is difficult to digest, as all power output constraints talk in terms of ERP which is a function of bandwidth and Frequency.
Besides, the main rule for Licence-free band operations is Low power Short Range devices without external antennae.
All specifications are in "funny" techno-legal language, less understood by lesser mortals. But the end result is the same: There is NO Licence-free band for a range of 1KM.
Meaning, the rules does not allow Free communication beyond 100m.
Buddy,why dont ya try using HAM radio frequency!!!!they are available for free
sauravgoswami

Buddy,why dont ya try using HAM radio frequency!!!!they are available for free
what is HAM radio frequency?
well tat depends on the operator,i will definately let u know the frequency in my area!!!!
Sorry, friend.....HAM (Amateur Radio) frequencies are NOT free.
No flames, please!

We all are here to share knowledge; everyone's intention is to help each other.

#peace#
hey docel,why dont ya take permission form the authorities,they provide access to frequencies for experimental purposes and wat more, u can get watever bandwidth u require,u just have to convince them!!!
Huh????
Have you tried for that permission anytime??
Frequency mixer

I want a frequency mixer circuit using op-amp(frequency modulation)...how to add the two frequencies in the transmission...
What is HAM frequency and the range of HAM frequency?
Which band is free for transmission upto 100m?