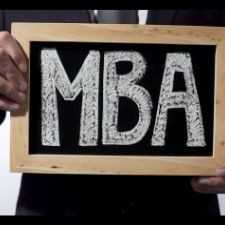 MBA
Masters of Business Administration: Discuss everything related to MBA with fellow aspirants and those who've been there, done that!
269 Members
Join this group to post and comment.
Rahul Raj & Mumbai BEST Bus Firing
Its happening in Mumbai now!

From the raw news that I just got; Rahul Raj, a young man from Bihar tried to hijack a local passenger bus in Mumbai.

The bus conductors were instrumental in getting most of the passengers out, however the hijacker got killed in Police Firing.

Apparently, the hijacker wanted to assassinate Mr. Raj Thakre, MNS Chief. I'll update this post as soon as I get more news.

The world is not safe anymore - for sure.
Update:

According to reports, the bus was travelling from Andheri to Kurla, when an unidentified person started firing. In the firing one of the bullets hit a bus passenger, who is presently being treated at Rajwadi hospital.
Update:

The shot passenger is dead.
ayyo!!! [😔]
I really dont understand how the physcology of such people work..

not only thm but of those who inculcate /provoke other of doing such deeds...