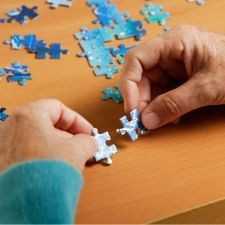 Brainy Puzzles
Puzzle Solvers: Interesting brainy puzzles shared by fellow puzzlers
361 Members
Join this group to post and comment.
Quizzr - 15 October : Results
Quizzr had quiz themed 'Countries and Flags' today and we had 596 engineers from various parts of the world competing against each other.
As announced earlier, this quiz had a prize for the top scorer - and while we already have our winner, the complete leaderboard will be published tomorrow, exactly at 11 AM.
Quizzr Premium users, however, can check their rank right away on their dashboard.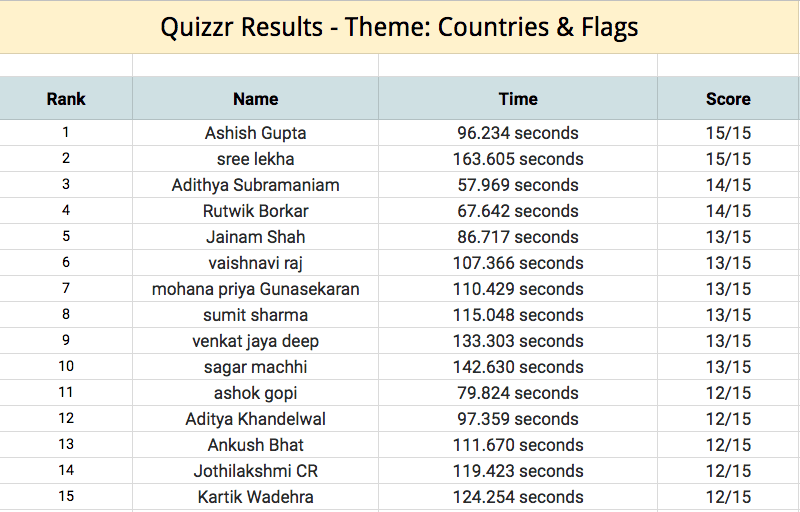 Congratulations Ashish for winning! It looks like a very tough competition. Good job by Sree Lekha as well! Well played guys.
🎉
It was super fun to watch the leaderboard update as most of you finished the Quiz. Ashish, our team will be in touch with you to know your preference for t-shirt. Your t-shirt will be shipped in shortest possible time.

We hope all of you had a great time!

PS: Keep an eye on announcements and your mailbox. November is going to be super fun for all the Quizzr lovers! 😀
It was nice and easy quiz. Wasn't expecting this easy.
Why God why? This is 2nd time I missed leaderboard by 1 point 😔