CrazyEngineers V4: Early Access
We are developing the next version of CrazyEngineers. If you wish to receive latest updates and early access, click the link below.
Home

>

Apps

>

Groups

>
Qualcomm Snapdragon 805 Features Ultra HD (4K) Resolution & Adreno 420 GPU
Question asked by Ankita Katdare in #Coffee Room on Nov 21, 2013
Qualcomm Technologies Inc. has launched its next generation mobile processors with the official unveiling of the Qualcomm Snapdragon 805 chipset. Coming to the commercial devices by the first half of 2014, the Snapdragon 805 processor has been
announced
by the company as the next in series of the 800 tier set. The new Snapdragon 805 processor features ability to deliver Ultra HD (4K) resolution, both on device and via Ultra HD TVs. In fact, this one is the first mobile processor to have support for system level Ultra HD and 4K video capture & playback as well as enhanced dual camera Image Signal Processors (ISPs). There are a host of new features to look up to. The prime one being that the 805 comes with the new Adreno 420 GPU - this graphics processor has up to 40 percent more graphics processing power than its predecessor. This GPU brings in support for hardware tessellation and geometry shaders, for advanced 4K rendering, with even more realistic scenes and objects, visually stunning user interface, graphics and mobile gaming experiences at lower power.
As we take a look down the Snapdragon 805 processor's features list, we find a Krait 450 quad-core CPU, the first mobile CPU to run at speeds of up to 2.5 GHz per core. The 805 chips support bandwidth up to 25.6 GB/second. Qualcomm Technologies also offers efficient integration with either the Qualcomm Gobi MDM9x25 or the Gobi MDM9x35 modem. Speaking of connectivity, Qualcomm's most advanced Wi-Fi for mobile, 2-stream dual-band Qualcomm VIVE 802.11ac, enables wireless 4K video streaming and other media-intensive applications.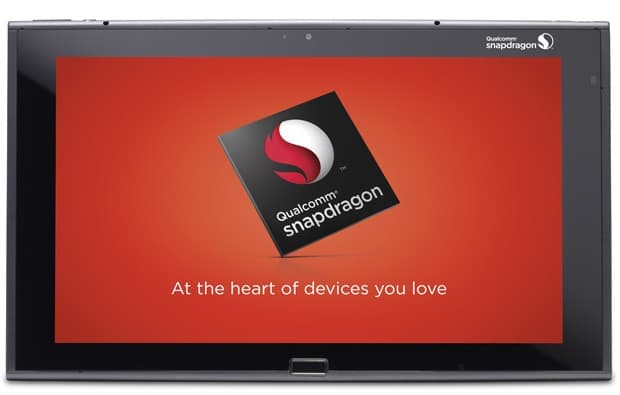 ​
For the camera on the devices featuring the Snapdragon 805, we have the first Gpixel/s throughput to bring a significant increase in camera speed and imaging quality. Sensor processing with gyro integration enables image stabilization for sharper, crisper photos. "Using a smartphone or tablet powered by Snapdragon 805 processor is like having an UltraHD home theater in your pocket, with 4K video, imaging and graphics, all built for mobile," said Murthy Renduchintala, executive vice president, Qualcomm Technologies, Inc., and co-president, QCT. "We're delivering the mobile industry's first truly end-to-end Ultra HD solution, and coupled with our industry leading Gobi LTE modems and RF transceivers, streaming and watching content at 4K resolution will finally be possible."
Qualcomm is heading towards a brighter future for mobile processing. Though there's still time to actually see the Snapdragon 805 on devices - the prospects look promising to us - what about you?
Posted in:
#Coffee Room