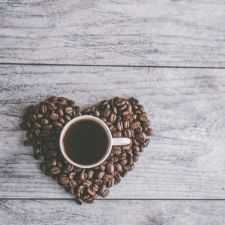 Coffee Room
Discuss anything here - everything that you wish to discuss with fellow engineers.
12920 Members
Join this group to post and comment.
Project ideas for electronics & telecommunication
hi friends ,
here is another crazy man. i am a third year engg. student of electronics & comm. i want to make a good project . please suggest some topics.
Re: tell me topic

Did you search the forum for seminar topics? I'm sure there are tons of threads around which talk about seminar topics.

(Will move this thread to General Help section after a day or two)

-The Big K-
Check out this list -

1. BLUETOOTH ENABLED WIRELESS NETWORK SYNCHRONIZATION
2. ELECTRONIC TELEVOTING SYSTEM
3. INTELLI HOME SECURITY SYSTEM WITH AUTO DIALER " THE HOME OF TOMORROW
4. WIRELESS CODE MODULATION FOR SECURE COMMUNICATION USING ENCRYPTION & DECRYPTION
5. WIRELESS PC TO PC COMMUNICATION IMPLEMENTING AES / DES / KERBROSE ALGORITHMS
6. AUTOMATED ROLL CALL WITH PALM BASED DEVICE USING BLUETOOTH
7. INTELLIGENT INDUSTRIAL SECURITY SURVEILLANCE SYSTEM WITH AUTO DIALER
8. eServices " DEVICE STATUS & FAULT INDICATOR THROUGH PHONE LINE
9. WIRELESS HEART BEAT RATE MONITORING & A CARDIAC PACEMAKER SIMULATION " MOBILE MESSENGER
10. WIRELESS AI BASED INTELLI ROBO FOR MATERIALS HANDLING
11. WIRELESS AI BASED FIRE FIGHTING ROBOT FOR RELIEF OPERATION
12. WIRELESS INDUSTRIAL SECURITY ROBOT WITH MOTION DETECTION SYSTEM
13. SMART NETWORKED HOME " CONNECTED DEVICES WITH AUTO DIALAR
14. ULTRASONIC DISTANCE MONITOR & RANGE FINDER
15. WIRELESS AI BASED MOBILE ROBOT FOR MULTI SPECIALTY OPERATIONS
16. SMART / PROXIMITY BASED COLLEGE CAMPUS CARD & ACCESS CONTROL SYSTEM
17. SMART / PROXIMITY BASED EMPLOYEE ID CARDS & ACCESS CONTROL SYSTEM
18. SMART CARD / PROXIMITY BASED BIO MEDICAL HEALTH CARD DESIGN
19. SMART / PROXIMITY BASED PUNCTUALITY MONITORING SYSTEM FOR PUBLIC TRANSPORT SYSTEM
20. ?C TO ?C COMMUNICATION " MICROCONTROLLER TO MICROCONTROLLER COMMUNICATION SYSTEM WITH LCD DISPLAY
21. WIRELESS LAN IMPLEMENTATION USING PKI ALGORITHM
22. COMPLETE RESTAURANT SERVICES BY HAND HELD DEVICE WITH RF INTERFACE
23. ARTIFICIAL INTELLIGENCE BASED SECURITY FOR TELEPHONE EXCHANGE
24. SMART CARD / PROXIMITY BASED HUMAN RESOURCES MANAGEMENT SYSTEM
25. SMART CARD / PROXIMITY BASED MEMBERSHIP MANAGEMENT SYSTEM
26. WIRELESS TEMPERATURE MONITOR & CONTROLLER BASED ON VHF TRANSMISSION
27. AUTOMATIC ANESTHESIA CONTROLLER USING INFUSION PUMP WITH HEART BEAT RATE
28. SMART MEDICARE SYSTEM " ICU CARE TAKER & LIFE SUPPORT SYSTEM
29. WIRELESS HEART BEAT RATE MONITORING & A CARDIAC PACEMAKER SIMULATION " MOBILE MESSENGER
30. AUTOMATIC ANESTHESIA CONTROLLER WITH RESPIRATORY USING INFUSION PUMP
31. DEFIBRILLATOR, EXTERNAL " ECG MONITOR DEVICE WHILE TRANSIT
32. PERITONEAL DIALYSIS " BLOOD PURIFICATION SYSTEM
33. SMART CARD BASED BIO MEDICAL HEALTH CARD SYSTEM
34. AUTOMATIC EYE POWER CALCULATION
35. INTELLIGENT INSULIN COMPENSATION SYSTEM
36. DENTAL MONITORING SYSTEM " IDENTIFYING THE DECAYED TOOTH
37. RECOGNITION OF HUMAN IRIS PATTERNS FOR BIOMETRIC IDENTIFICATION
38. MEDICARE SYSTEM FOR HOSPITALS
39. ULTRA SONIC BASED PATH PLANNING FOR THE BLIND
40. BLOOD PRESSURE MONITORING SYSTEM
41. DESIGN METHODOLOGY FOR MODELING A MICROCONTROLLER WITH THE TELELOAD SWITCH APPLICATION
42. CODE MODULATION BASED ENCRYPTION & DECRYPTION FOR SECURED WIRELESS COMMUNICATION
43. WIRELESS LAN IMPLEMENTATION USING KERBROSE ALGORITHM
44. INTELLIGENT INDUSTRIAL SECURITY SURVEILLANCE SYSTEM WITH AUTO DIALER
45. SMART NETWORKED HOME " CONNECTED DEVICES WITH AUTO DIALER
46. INTELLI HOME SECURITY SYSTEM WITH AUTO DIALER, PEACE KEEPER " THE HOME OF TOMORROW
47. WIRELESS PC TO PC COMMUNICATION BY IMPLEMENTING AES / DES ALGORITHM
48. ARTIFICIAL INTELLIGENCE BASED SECURITY FOR TELEPHONE EXCHANGE WITH SCADA
49. AUTOMATIC RAILWAY GATE SIGNALING SIMULATOR & CONTROLLER
50. BAR CODE READER / SCANNER SYSTEM FOR ACCESS CONTROL
51. SMART / PROXIMITY BASED EMPLOYEE ID CARDS & ACCESS CONTROL
52. SMART CARD / PROXIMITY BASED HUMAN RESOURCES MANAGEMENT SYSTEM
53. SMART / PROXIMITY BASED COLLEGE CAMPUS CARD & ACCESS CONTROL SYSTEM
54. SMART CARD / PROXIMITY BASED MEMBERSHIP MANAGEMENT SYSTEM
55. SMART / PROXIMITY BASED PUNCTUALITY MONITORING SYSTEM FOR PUBLIC TRANSPORT SYSTEM
56. WIRELESS HEART BEAT RATE MONITORING & A CARDIAC PACEMAKER SIMULATION " MOBILE MESSENGER
57. WIRELESS LAN IMPLEMENTATION USING PKI ALGORITHM
58. WIRELESS PC TO PC COMMUNICATION IMPLEMENTING ENCRYPTION & DECRYPTION
59. WIRELESS PC TO PC COMMUNICATION IMPLEMENTING KERBROSE ALGORITHMS

60. ELECTRONIC TELE VOTING SYSTEM WITH VOICE ANNUNCIATION
61. ESERVICES " DEVICE STATUS & FAULT INDICATOR THROUGH PHONE LINE
62. WIRELESS BLUETOOTH ENABLED NETWORK SYNCHRONIZER
63. WIRELESS CODE MODULATION FOR SECURE COMMUNICATION USING ENCRYPTION & DECRYPTION
64. SMART NETWORKED HOME " CONNECTED DEVICES WITH AUTO DIALAR
65. GPS BASED VEHICLE PARAMETER MONITORING WITH INTELLIGENT DATA ANALYSIS
66. GLOBAL POSITIONING SYSTEM
67. GPS BASED ACTIVE FLEET MANAGEMENT - AUTOMATED VEHICLE TRACKING
68. GPS BASED INTELLIGENT GUIDED VEHICLE WITH COLLISION MITIGATION
69. GPS BASED HIGHWAY MONITORING & CONTROL
70. GPS ENABLED PC BASED GEOGRAPHIC INFORMATION SYSTEM (GIS) AND ROUTING/SCHEDULING SYSTEM
71. WIRELESS BLUETOOTH ENABLED NETWORK SYNCHRONIZER
72. A MULTI - FUNCTION BLUE TOOTH ENABLED HAND-HELD DEVICE
73. AUTOMATED ROLL CALL WITH PALM BASED DEVICE USING BLUE TOOTH
74. COMPLETE RESTAURANT SERVICES BY HAND HELD DEVICE WITH RF INTERFACE
75. WIRELESS AI BASED INTELLIROBOT FOR MATERIALS HANDLING
76. ARTIFICIAL INTELLIGENCE, FUZZY LOGIC, NEURAL NETWORKS
77. WIRELESS AI BASED MOBILE ROBOT FOR MULTI SPECIALTY OPERATIONS
78. WIRELESS AI BASED FIRE FIGHTING ROBOT FOR RELIEF OPERATIONS
79. INTEGRATED RULE BASED CONTROL OF ROBOT USING FUZZY SYSTEM & NEURAL NETWORKS
80. AI BASED FIRE FIGHTING ROBOT FOR RELIEF OPERATIONS
81. AI BASED INTELLIROBOT FOR MATERIALS HANDLING
82. AI BASED MOBILE ROBOT FOR MULTI SPECIALTY OPERATIONS
83. INDUSTRIAL SECURITY ROBOT WITH MOTION DETECTION SYSTEM
84. PRODUCTION MONITORING ROBOT
85. TWO AXIS ROBOT WITH ARTIFICIAL INTELLIGENCE
86. THREE AXIS ROBOT WITH ARTIFICIAL INTELLIGENCE
87. FOUR AXIS ROBOT WITH ARTIFICIAL INTELLIGENCE
88. FIVE AXIS ROBOT WITH ARTIFICIAL INTELLIGENCE
89. WIRELESS INDUSTRIAL SECURITY ROBOT
90. SMART CARD / PROXIMITY BASED CORPORATE CARD " INTELLIGENT ADMINISTRATION SYSTEM
91. SMART CARD / PROXIMITY BASED CUSTOMER LOYALTY CARD SYSTEM
92. SMART CARD / PROXIMITY BASED DIGITAL ENERGY METER
93. SMART CARD / PROXIMITY BASED HEALTH CARE MANAGEMENT SYSTEM " SMART HEALTH CARE SOLUTIONS
94. SMART CARD / PROXIMITY BASED ATTENDANCE MARKING SYSTEM WITH RF ID " CONTACT LESS & FACE INDICATOR
95. SMART CARD / PROXIMITY BASED COLLEGE CAMPUS CARD & ACCESS CONTROL SYSTEM
96. SMART CARD / PROXIMITY BASED LIBRARY MANAGEMENT SYSTEM
97. SMART CARD / PROXIMITY BASED MEMBERSHIP MANAGEMENT SYSTEM
98. SMART CARD / PROXIMITY BASED MULTI USAGE SYSTEM
99. SMART CARD / PROXIMITY BASED PUNCTUALITY MONITORING SYSTEM FOR PUBLIC TRANSPORT SYSTEM
100. SMART CARD / PROXIMITY BASED TIME & ATTENDANCE ACCESS CONTROL SYSTEM WITH SECURITY FEATURES
101. SMART CARD / PROXIMITY BASED VEHICLE IDENTIFICATION & ACCESS CONTROL SYSTEM
102. FUZZY LOGIC CONTROLLER DESIGN DC MOTOR SPEED CONTROL SYSTEM
103. FUZZY LOGIC CONTROLLER DESIGN PID CONTROLLER
104. ELEVATOR CONTROL SYSTEM USING FUZZY LOGIC
105. INTEGRATED RULE BASED CONTROL OF ROBOT USING FUZZY SYSTEM & NEURAL NETWORKS
106. INTELLIGENT FUZZY CONTROL GUIDED VEHICLE FOR COLLISION PREVENTION
107. INTELLIGENT APPLICATION OF FUZZY LOGIC IN AUTOMATED TRAIN SPEED CONTROL SYSTEM
108. SPEED CONTROL OF DC / INDUCTION MOTOR USING PID / FUZZY CONTROLLER
109. FUZZY LOGIC CONTROL OF INDUCTION MOTOR
110. FUZZY LOGIC CONTROL OF STEPPER MOTOR
111. ARTIFICIAL INTELLIGENCE BASED SECURITY FOR TELEPHONE EXCHANGE
112. AI BASED FIRE FIGHTING ROBOT FOR RELIEF OPERATIONS
113. AI BASED INTELLIROBOT FOR MATERIALS HANDLING
114. AI BASED MOBILE ROBOT FOR MULTI SPECIALTY OPERATIONS
115. INSTRUMENTATION WITH ARTIFICIAL INTELLIGENCE
116. POWER FACTOR " ENERGY EFFICIENCY MANAGEMENT & CONTROLLER
117. SMART MULTI FUNCTIONAL POWER METER WITH LCD DISPLAY
118. MAXIMUM DEMAND INDICATOR AND CONTROLLER WITH DAS
119. INTELLIGENT POWER FACTOR CORRECTION WITH MULTIPLE CAPACITORS BANKS
120. INTELLECTUAL POWER ANALYZER & PHASE CHANGER
121. DIGITAL ENERGY METER & VOICE ANNUNICATION WITH PROXIMITY CARD " CONTACT LESS
122. INTELLIGENT POWER SHARING OF TRANSFORMERS WITH AUTO PROTECTION
123. FACTS DEVICES OPTIMIZING AN ELECTRICAL ENERGY MARKET SUBJECT TO POWER TRANSMISSION CONSTRAINTS
124. AC MOTOR DRIVE " V/F METHOD OF SPEED CONTROL
125. AUTOMATIC CHARACTERIZATION OF MAGNETIC MATERIALS
126. PREPAID DIGITAL ENERGY METER BILLING & COST INDICATOR WITH VOICE ANNUNCIATION
127. MULTIPLE STARTER WITH OVERLOAD & HIGH, LOW VOLTAGE PROTECTION
128. PREPAID ELECTRICITY BILLING AUTOMATION & COST INDICATOR
129. INDUSTRIAL POWER MANAGEMENT SYSTEM
130. SMART POWER MONITORING FOR EFFICIENT ENERGY MANAGEMENT
131. DISTRIBUTION & SUB STATION AUTOMATION WITH SCADA
132. AUTOMATIC PHASE CHANGER CUM CHANGE OVER & LOAD BREAKER
133. DIGITAL FREQUENCY METER / PANEL METER
134. DIGITAL MULTI PARAMETER MONITORING
135. DIGITAL TRI VECTOR METER
136. MULTI CHANNEL VOLTAGE SCANNER " SCADA
137. MULTI PARAMETER MEASUREMENT SYSTEM " SCADA
138. MULTIPLE INDUSTRY TIMER
139. NATURAL FAILURE PROTECTOR
140. NOISE CHARACTERIZATION OF THE AD CONVERTER ON A
141. ?
142. C
143. POWER LINE MONITORING SYSTEM
144. PROCESS CONTROLLER RECTIFIER UNIT FOR ELECTROLYSIS PROCESS
145. PROTECTIVE RELAY, V, I, V/F PROTECTION & IMPEDANCE REPLY
146. RECTIFIER UNIT FOR ELECTROPLATING
147. ELECTRICAL STATION VARIABLE READER / CONTROLLER " SCADA
148. FLEXIBLE AC TRANSMISSION SYSTEM
149. MICROCONTROLLER BASED SCADA FOR SUBSTATION BY WAP
150. RYB PHASE SEQUENCE CORRECTOR
151. SCADA FOR INSTRUMENTATION
152. SCADA FOR POWER STATION
153. SCR DCR CIRCUIT BREAKER
154. SINGLE PHASE CYCLO CONVERTER DRIVE FOR AC MOTOR
155. SINGLE PHASE INPUT TO DC OUTPUT " DC MOTOR DRIVE " ARMATURE VOLTAGE CONTROL
156. SINGLE PHASE THYRISTORIZED POWER CONTROLLER FOR INDUSTRIAL APPLICATIONS
157. SINGLE-PHASE TO THREE-PHASE IDLER MOTOR CONVERTER
158. SPEED CONTROL BY SLIP POWER RECOVERY SCHEME " DC STEPPER MOTOR
159. SPEED CONTROL OF DC / INDUCTION MOTOR USING PID / FUZZY CONTROLLER
160. TWO QUADRANT OPERATION CHOPPER DRIVE FOR DC MOTOR
161. ?
162. C BASED FIRING CIRCUIT FOR THYRISTOR CONVERTERS
163. MICROCONTROLLER BASED NI-MH BATTERY CHARGER
164. SOFT SWITCHING PWM THREE LEVEL CONVERTERS
165. POWER ELECTRONICS IN ELECTRIC UTILITIES, STATIC VAR COMPENSATION
166. ENERGY SAVING SYSTEM USING THYRISTORIZED POWER CONVERTERS
167. NOISE LESS SPEED CONTROL OF PMDC MOTOR USING PWM CONVERTER
168. MULTI LEVEL INVERTER SIMULATION
169. THIRD HARMONIC AUXILIARY COMMUTATED CURRENT SOURCE INVERTER
170. TRANSDUCERS CALIBRATION SYSTEM FOR AUTOMOTIVE APPLICATION
171. TWO QUADRANT OPERATION CHOPPER DRIVE FOR DC MOTOR
172. PROTECTIVE RELAY, V, I, V/F PROTECTION & IMPEDANCE REPLY
173. QUASI RESONANT CONVERTER
174. REMOTE CONTROL OF AC / DC MOTOR WITH PARAMETER MONITORING
175. REMOTE ON / OFF OF AN AC / DC MOTOR
176. REMOTE ON/OFF CONTROLLER FOR AC MOTORS WITH PARAMETER MONITORING
177. REMOTE SPEED CONTROL OF AC / DC MOTOR
178. REMOTE SWITCHING SYSTEM FOR HOME APPLIANCES
179. CONTROLLER BASED RESISTANCE & CAPACITANCE MEASUREMENT SYSTEM WITH DATA LOGGER
180. MEASUREMENT OF THE RADIO-FREQUENCY SIGNAL OF A CIRCUIT - BREAKER
181. MICROCONTROLLER CONTROLLED POWER SUPPLY FOR TESTING APPLICATION
182. SUBSTATION MONITORING SYSTEM - ELECTRICAL TRANSMISSION AND DISTRIBUTION PROCESS
183. ELECTRICAL NETWORK AUTOMATION & COMMUNICATION SYSTEMS
184. REMOTE DATA MONITORING & DATA ANALYSIS FOR POWER STATION
185. DUAL CONTROL OF ELECTRICAL DEVICES THROUGH COMPUTER KEYBOARD AND HARDWARE
186. DUAL CONVEYOR CONVECTION REFLOW SYSTEM
187. EFFICIENCY DETECTOR FOR RELAY & CIRCUIT BREAKER
188. FLEXIBLE AC TRANSMISSION SYSTEM
189. REMOTE MONITORING SYSTEM FOR TRANSFORMER SUBSTATIONS
190. SCR DCR CIRCUIT BREAKER
191. REMOTE DIGITAL RPM INDICATOR USING PROXIMITY OR MAGNETIC PICK UP WITH SCADA
192. THYRISTOR CONTROLLED DC DRIVER USING SCR
193. SMART SOLAR TRACKING SYSTEM FOR OPTIMAL POWER GENERATION
194. SIGNAL JAMMERS FOR SECURITY
195. WIRELESS AI BASED MOBILE ROBOT FOR MULTI SPECIALTY OPERATIONS
196. WIRELESS AI BASED FIRE FIGHTING ROBOT FOR RELIEF OPERATIONS
197. WIRELESS AI BASED INTELLIROBOT FOR MATERIALS HANDLING
198. GPS BASED HIGHWAY MONITORING & CONTROL
199. GPS BASED INTELLIGENT GUIDED VEHICLE WITH COLLISION MITIGATION
200. BATCH WEIGHING & AUTOMATION SYSTEM
201. STAIN GAUGE WEIGHING SYSTEM
202. TANK " HOPPER WEIGHING SYSTEM
203. VESSEL WEIGHING SYSTEM
204. COMMERCIAL WEIGHING SYSTEM
205. VESSEL WEIGHING SYSTEM
206. PLC BASED BOTTLE FILLING STATION WITH CONVEYORS
207. PLC BASED INTERNAL LOCKING SYSTEM AND CONTROL
208. AI BASED SCADA FOR TELEPHONE EXCHANGE
209. ELECTRICAL STATION VARIABLES READER/CONTROLLER WITH TRUE GRAPH AND SCADA
210. MICROCONTROLLER BASED SCADA FOR SUBSTATION BY WAP
211. MULTI CHANNEL VOLTAGE SCANNER " SCADA
212. SCADA BASED TEMPERATURE MEASUREMENT & CONTROL SYSTEM
213. SCADA BASED WATER & WASTE WATER TREATMENT PLANT AUTOMATION
214. SCADA FOR BEDSIDE PATIENT MONITORING SYSTEM
215. SCADA FOR ELECTRICAL SUBSTATION
216. MULTI PARAMETER MEASUREMENT SYSTEM " SCADA
217. SCADA BASED TELEPHONE EXCHANGE CONTROLLER WITH ARTIFICIAL INTELLIGENCE
218. SCADA FOR INSTRUMENTATION WITH ARTIFICIAL INTELLIGENCE CONTROL
219. SCADA FOR POWER STATION
220. SCADA FOR REMOTE DIGITAL RPM INDICATOR USING PROXIMITY OR MAGNETIC PICK UP
221. SCADA FOR REMOTE FREQUENCY INDICATOR
222. PLC BASED TIMED APPLICATION
223. PLC BASED WATER & WASTE WATER TREATMENT PLANT AUTOMATION
224. MULTI CHANNEL TEMPERATURE SCANNER USING CURRENT LOOP TRANSMISSION
225. BURNER MANAGEMENT & CONTROLLER SYSTEM
226. HIGH SPEED OBJECT COUNTER
227. MAXIMUM DEMAND INDICATOR & CONTROLLER
228. MULTI CHANNEL TEMPERATURE MEASUREMENT & CONTROLLER
229. MULTIPLE INDUSTRIAL TIMER
230. ?C BASED BOILER MANAGEMENT SYSTEM
231. BOILER MANAGEMENT & CONTROLLER SYSTEM
232. SINGLE CHANNEL TEMPERATURE MEASUREMENT & CONTROLLER
233. MULTI CHANNEL TEMPERATURE MEASUREMENT & CONTROLLER
234. MULTIPLE STARTER WITH OVERLOAD & VOLTAGE PROTECTION
235. WATER CONTROL SYSTEM FOR ROLLING MILL
236. SCADA / PLC BASED WATER & WASTE WATER TREATMENT PLANT AUTOMATION
237. FLUID LEVEL MONITORING SYSTEM
238. LIQUID LEVEL REMOTE TRANSMITTER
239. MULTI CHANNEL LIQUID LEVEL SCANNER & CONTROLLER
240. TEMPERATURE CONTROLLER
241. DIGITAL TEMPERATURE INDICATOR & CONTROLLER WITH DAS & ANALYZER
242. MULTI CHANNEL TEMPERATURE SCANNER USING CURRENT LOOP TRANSMISSION
243. PC BASED MULTI CHANNEL TEMPERATURE CONTROLLER & LOGGER AND DAS ANALYZER
244. DE-ICING TEMPERATURE CONTROLLER SYSTEM
245. TEMPERATURE MEASUREMENT & CONTROLLER FOR FURNACES WITH DIFFERENT TIME PERIOD & SET POINTS
246. PC BASED PROGRAMMABLE TEMPERATURE CONTROLLER FOR FURNACES
247. PC BASED PROGRAMMABLE TEMPERATURE CONTROLLER FOR CEMENT PLANT
248. DIGITAL PH MEASUREMENT & CONTROLLER METER
249. PH TRANSMITTER USING CURRENT LOOP
250. GENERAL PURPOSE
251. AI BASED SCADA FOR TELEPHONE EXCHANGE
252. CONTROLLER BASED RESISTANCE & CAPACITANCE MEASUREMENT SYSTEM WITH DATA LOGGER
253. DIGITAL FREQUENCY METER
254. DIGITAL PANEL METER
255. DIGITAL PID CONTROLLER FOR MULTI CHANNEL TEMPERATURE USING FREQUENCY RESPONSE
256. DIGITAL PID CONTROLLER FOR MULTI CHANNEL TEMPERATURE USING ROOT LOCUS TECHNIQUE
257. RTD TEMPERATE PROCESS CONTROL SYSTEM & SECURITY CHECKING
258. SCADA FOR INSTRUMENTATION
259. SIGNAL CALIBRATORS FOR INSTRUMENTATION
260. ULTRASONIC DISTANCE MONITOR & RANGE FINDER
261. INSTRUMENTATION ANNUNICATION
262. PC BASED WINDOW ANNUNCIATOR
263. SIGNAL CALIBRATORS FOR INSTRUMENTATION
264. DRAW READ RATIO BASED PERFORMANCE EVALUATION & ANALYZER
265. MASTER / SLAVE CONTROL SYSTEM FOR PROCESS INDUSTRIES
266. SIGNAL JAMMERS FOR SECURITY
267. WIRELESS BLUETOOTH ENABLED NETWORK SYNCHRONIZER
268. AUTOMATIC ANESTHESIA CONTROLLER USING INFUSION PUMP WITH HEART BEAT RATE
269. AUTOMATIC ANESTHESIA CONTROLLER USING INFUSION PUMP WITH RESPIRATORY
270. CONVEYOR BELT SEQUENTIAL TIMER CONTROLLER WITH MODEL FOR BOTTLING PLANT
271. COMPUTERIZED FLOW TOTALIZER FOR JUICE INDUSTRIES WITH MODEL
272. GPS BASED ACTIVE FLEET MANAGEMENT - AUTOMATED VEHICLE TRACKING
273. GPS BASED HIGHWAY MONITORING & CONTROL
274. GPS BASED INTELLIGENT GUIDED VEHICLE WITH COLLISION MITIGATION
275. SMART SOLAR TRACKING SYSTEM FOR OPTIMAL POWER GENERATION
276. DEFIBRILLATOR EXTERNAL " ECG MONITOR DEVICE WHILE TRANSIT
277. PERITONEAL DIALYSIS
278. THREE AXIS STEPPER CONTROLLER / DRIVER WITH OPTO ISOLATION
279. MULTI AXIS STEPPER CONTROLLER / DRIVER WITH OPTO ISOLATION
280. GPS ENABLED PC BASED GEOGRAPHIC INFORMATION SYSTEM (GIS) AND ROUTING/SCHEDULING SYSTEM
281. AI BASED FIRE FIGHTING ROBOT FOR RELIEF OPERATIONS
282. AI BASED INTELLIROBOT FOR MATERIALS HANDLING
283. AI BASED MOBILE ROBOT FOR MULTI SPECIALTY OPERATIONS
284. DIGITAL PID CONTROLLER FOR MULTI CHANNEL TEMPERATURE USING FREQUENCY RESPONSE
285. TWO AXIS STEPPER CONTROLLER / DRIVER WITH OPTO ISOLATION
286. MULTI AXIS STEPPER ROBOTICS WITH ARTIFICIAL INTELLIGENCE
287. TRAFFIC LIGHT CONTROLLER
288. MULTI CHANNEL LIQUID LEVEL SCANNER & CONTROLLER
289. NON-CONTACT LIQUID LEVEL FINDER USING ULTRASONIC
290. DIGITAL PID CONTROLLER FOR MULTI CHANNEL TEMPERATURE USING FREQUENCY RESPONSE
291. DIGITAL PID CONTROLLER FOR MULTI CHANNEL TEMPERATURE USING ROOT LOCUS TECHNIQUE
292. DIGITAL TEMPERATURE INDICATOR & CONTROLLER WITH DAS & ANALYZER
293. MAXIMUM DEMAND INDICATOR & CONTROLLER
294. MULTI BURNER MANAGEMENT & CONTROLLER WITH AUTO FLAME DETECTION & FAILURE INDICATOR
295. MULTI BOILER MANAGEMENT & CONTROLLER WITH AUTO FAILURE INDICATOR
296. CONVEYOR BELT SEQUENTIAL TIMER CONTROLLER WITH MODEL FOR BOTTLING PLANT
297. DESIGN METHODOLOGY FOR MODELING A MICROCONTROLLER " TELELOAD SWITCH
298. INDUSTRIAL ANNUNICATOR
299. PRESSURE MONITOR & CONTROL UNIT
300. PROGRAMMABLE TIMER & COUNTER
301. OIL FURNACE CONTROLLER
302. CONVEYOR BELT SEQUENTIAL TIMER CONTROLLER WITH MODEL FOR BOTTLING PLANT
303. COMPUTERIZED FLOW TOTALIZER FOR JUICE INDUSTRIES WITH MODEL
304. AI BASED INTELLIROBOT FOR MATERIALS HANDLING
305. SIGNAL JAMMERS FOR SECURITY
306. DIGITAL PID CONTROLLER FOR MULTI CHANNEL TEMPERATURE USING FREQUENCY RESPONSE
307. AI BASED MOBILE ROBOT FOR MULTI SPECIALTY OPERATIONS
308. WIRELESS AI BASED MOBILE ROBOT FOR MULTI SPECIALTY OPERATIONS
309. SMART SOLAR TRACKING SYSTEM FOR OPTIMAL POWER GENERATION
310. AI BASED FIRE FIGHTING ROBOT FOR RELIEF OPERATIONS
311. GPS BASED ACTIVE FLEET MANAGEMENT - AUTOMATED VEHICLE TRACKING
312. AUTOMATIC ANESTHESIA CONTROLLER USING INFUSION PUMP WITH HEART BEAT RATE
313. GPS BASED INTELLIGENT GUIDED VEHICLE WITH COLLISION MITIGATION
314. MULTI AXIS STEPPER CONTROLLER / DRIVER WITH OPTO ISOLATION
315. PERITONEAL DIALYSIS
316. SOLAR TRACKING UNIT " AUTOMATIC POSITIONING APPLICATION & INTEGRATION
317. THREE AXIS STEPPER CONTROLLER / DRIVER WITH OPTO ISOLATION
318. WIRELESS BLUETOOTH ENABLED NETWORK SYNCHRONIZER
319. GPS BASED HIGHWAY MONITORING & CONTROL
320. WIRELESS AI BASED FIRE FIGHTING ROBOT FOR RELIEF OPERATIONS
321. WIRELESS AI BASED INTELLIROBOT FOR MATERIALS HANDLING
322. GPS ENABLED PC BASED GEOGRAPHIC INFORMATION SYSTEM (GIS) AND ROUTING/SCHEDULING SYSTEM
323. AUTOMATED WEIGH LOAD CELL
324. BATCH WEIGHING & AUTOMATION SYSTEM
325. STAIN GAUGE WEIGHING SYSTEM
326. TANK " HOPPER WEIGHING SYSTEM
327. VESSEL WEIGHING SYSTEM
328. COMMERCIAL WEIGHING SYSTEM
329. VESSEL WEIGHING SYSTEM
Please suggest me a project based on electronics for 4th year........
[snipped]
singh.sarvesh9

Check out this list -

1. BLUETOOTH ENABLED WIRELESS NETWORK SYNCHRONIZATION
2. ELECTRONIC TELEVOTING SYSTEM
3. INTELLI HOME SECURITY SYSTEM WITH AUTO DIALER " THE HOME OF TOMORROW
4. WIRELESS CODE MODULATION FOR SECURE COMMUNICATION USING ENCRYPTION & DECRYPTION
5. WIRELESS PC TO PC COMMUNICATION IMPLEMENTING AES / DES / KERBROSE ALGORITHMS
6. AUTOMATED ROLL CALL WITH PALM BASED DEVICE USING BLUETOOTH
7. INTELLIGENT INDUSTRIAL SECURITY SURVEILLANCE SYSTEM WITH AUTO DIALER
8. eServices " DEVICE STATUS & FAULT INDICATOR THROUGH PHONE LINE
9. WIRELESS HEART BEAT RATE MONITORING & A CARDIAC PACEMAKER SIMULATION " MOBILE MESSENGER
10. WIRELESS AI BASED INTELLI ROBO FOR MATERIALS HANDLING
11. WIRELESS AI BASED FIRE FIGHTING ROBOT FOR RELIEF OPERATION
12. WIRELESS INDUSTRIAL SECURITY ROBOT WITH MOTION DETECTION SYSTEM
13. SMART NETWORKED HOME " CONNECTED DEVICES WITH AUTO DIALAR
14. ULTRASONIC DISTANCE MONITOR & RANGE FINDER
15. WIRELESS AI BASED MOBILE ROBOT FOR MULTI SPECIALTY OPERATIONS
16. SMART / PROXIMITY BASED COLLEGE CAMPUS CARD & ACCESS CONTROL SYSTEM
17. SMART / PROXIMITY BASED EMPLOYEE ID CARDS & ACCESS CONTROL SYSTEM
18. SMART CARD / PROXIMITY BASED BIO MEDICAL HEALTH CARD DESIGN
19. SMART / PROXIMITY BASED PUNCTUALITY MONITORING SYSTEM FOR PUBLIC TRANSPORT SYSTEM
20. ?C TO ?C COMMUNICATION " MICROCONTROLLER TO MICROCONTROLLER COMMUNICATION SYSTEM WITH LCD DISPLAY
21. WIRELESS LAN IMPLEMENTATION USING PKI ALGORITHM
22. COMPLETE RESTAURANT SERVICES BY HAND HELD DEVICE WITH RF INTERFACE
23. ARTIFICIAL INTELLIGENCE BASED SECURITY FOR TELEPHONE EXCHANGE
24. SMART CARD / PROXIMITY BASED HUMAN RESOURCES MANAGEMENT SYSTEM
25. SMART CARD / PROXIMITY BASED MEMBERSHIP MANAGEMENT SYSTEM
26. WIRELESS TEMPERATURE MONITOR & CONTROLLER BASED ON VHF TRANSMISSION
27. AUTOMATIC ANESTHESIA CONTROLLER USING INFUSION PUMP WITH HEART BEAT RATE
28. SMART MEDICARE SYSTEM " ICU CARE TAKER & LIFE SUPPORT SYSTEM
29. WIRELESS HEART BEAT RATE MONITORING & A CARDIAC PACEMAKER SIMULATION " MOBILE MESSENGER
30. AUTOMATIC ANESTHESIA CONTROLLER WITH RESPIRATORY USING INFUSION PUMP
31. DEFIBRILLATOR, EXTERNAL " ECG MONITOR DEVICE WHILE TRANSIT
32. PERITONEAL DIALYSIS " BLOOD PURIFICATION SYSTEM
33. SMART CARD BASED BIO MEDICAL HEALTH CARD SYSTEM
34. AUTOMATIC EYE POWER CALCULATION
35. INTELLIGENT INSULIN COMPENSATION SYSTEM
36. DENTAL MONITORING SYSTEM " IDENTIFYING THE DECAYED TOOTH
37. RECOGNITION OF HUMAN IRIS PATTERNS FOR BIOMETRIC IDENTIFICATION
38. MEDICARE SYSTEM FOR HOSPITALS
39. ULTRA SONIC BASED PATH PLANNING FOR THE BLIND
40. BLOOD PRESSURE MONITORING SYSTEM
41. DESIGN METHODOLOGY FOR MODELING A MICROCONTROLLER WITH THE TELELOAD SWITCH APPLICATION
42. CODE MODULATION BASED ENCRYPTION & DECRYPTION FOR SECURED WIRELESS COMMUNICATION
43. WIRELESS LAN IMPLEMENTATION USING KERBROSE ALGORITHM
44. INTELLIGENT INDUSTRIAL SECURITY SURVEILLANCE SYSTEM WITH AUTO DIALER
45. SMART NETWORKED HOME " CONNECTED DEVICES WITH AUTO DIALER
46. INTELLI HOME SECURITY SYSTEM WITH AUTO DIALER, PEACE KEEPER " THE HOME OF TOMORROW
47. WIRELESS PC TO PC COMMUNICATION BY IMPLEMENTING AES / DES ALGORITHM
48. ARTIFICIAL INTELLIGENCE BASED SECURITY FOR TELEPHONE EXCHANGE WITH SCADA
49. AUTOMATIC RAILWAY GATE SIGNALING SIMULATOR & CONTROLLER
50. BAR CODE READER / SCANNER SYSTEM FOR ACCESS CONTROL
51. SMART / PROXIMITY BASED EMPLOYEE ID CARDS & ACCESS CONTROL
52. SMART CARD / PROXIMITY BASED HUMAN RESOURCES MANAGEMENT SYSTEM
53. SMART / PROXIMITY BASED COLLEGE CAMPUS CARD & ACCESS CONTROL SYSTEM
54. SMART CARD / PROXIMITY BASED MEMBERSHIP MANAGEMENT SYSTEM
55. SMART / PROXIMITY BASED PUNCTUALITY MONITORING SYSTEM FOR PUBLIC TRANSPORT SYSTEM
56. WIRELESS HEART BEAT RATE MONITORING & A CARDIAC PACEMAKER SIMULATION " MOBILE MESSENGER
57. WIRELESS LAN IMPLEMENTATION USING PKI ALGORITHM
58. WIRELESS PC TO PC COMMUNICATION IMPLEMENTING ENCRYPTION & DECRYPTION
59. WIRELESS PC TO PC COMMUNICATION IMPLEMENTING KERBROSE ALGORITHMS

60. ELECTRONIC TELE VOTING SYSTEM WITH VOICE ANNUNCIATION
61. ESERVICES " DEVICE STATUS & FAULT INDICATOR THROUGH PHONE LINE
62. WIRELESS BLUETOOTH ENABLED NETWORK SYNCHRONIZER
63. WIRELESS CODE MODULATION FOR SECURE COMMUNICATION USING ENCRYPTION & DECRYPTION
64. SMART NETWORKED HOME " CONNECTED DEVICES WITH AUTO DIALAR
65. GPS BASED VEHICLE PARAMETER MONITORING WITH INTELLIGENT DATA ANALYSIS
66. GLOBAL POSITIONING SYSTEM
67. GPS BASED ACTIVE FLEET MANAGEMENT - AUTOMATED VEHICLE TRACKING
68. GPS BASED INTELLIGENT GUIDED VEHICLE WITH COLLISION MITIGATION
69. GPS BASED HIGHWAY MONITORING & CONTROL
70. GPS ENABLED PC BASED GEOGRAPHIC INFORMATION SYSTEM (GIS) AND ROUTING/SCHEDULING SYSTEM
71. WIRELESS BLUETOOTH ENABLED NETWORK SYNCHRONIZER
72. A MULTI - FUNCTION BLUE TOOTH ENABLED HAND-HELD DEVICE
73. AUTOMATED ROLL CALL WITH PALM BASED DEVICE USING BLUE TOOTH
74. COMPLETE RESTAURANT SERVICES BY HAND HELD DEVICE WITH RF INTERFACE
75. WIRELESS AI BASED INTELLIROBOT FOR MATERIALS HANDLING
76. ARTIFICIAL INTELLIGENCE, FUZZY LOGIC, NEURAL NETWORKS
77. WIRELESS AI BASED MOBILE ROBOT FOR MULTI SPECIALTY OPERATIONS
78. WIRELESS AI BASED FIRE FIGHTING ROBOT FOR RELIEF OPERATIONS
79. INTEGRATED RULE BASED CONTROL OF ROBOT USING FUZZY SYSTEM & NEURAL NETWORKS
80. AI BASED FIRE FIGHTING ROBOT FOR RELIEF OPERATIONS
81. AI BASED INTELLIROBOT FOR MATERIALS HANDLING
82. AI BASED MOBILE ROBOT FOR MULTI SPECIALTY OPERATIONS
83. INDUSTRIAL SECURITY ROBOT WITH MOTION DETECTION SYSTEM
84. PRODUCTION MONITORING ROBOT
85. TWO AXIS ROBOT WITH ARTIFICIAL INTELLIGENCE
86. THREE AXIS ROBOT WITH ARTIFICIAL INTELLIGENCE
87. FOUR AXIS ROBOT WITH ARTIFICIAL INTELLIGENCE
88. FIVE AXIS ROBOT WITH ARTIFICIAL INTELLIGENCE
89. WIRELESS INDUSTRIAL SECURITY ROBOT
90. SMART CARD / PROXIMITY BASED CORPORATE CARD " INTELLIGENT ADMINISTRATION SYSTEM
91. SMART CARD / PROXIMITY BASED CUSTOMER LOYALTY CARD SYSTEM
92. SMART CARD / PROXIMITY BASED DIGITAL ENERGY METER
93. SMART CARD / PROXIMITY BASED HEALTH CARE MANAGEMENT SYSTEM " SMART HEALTH CARE SOLUTIONS
94. SMART CARD / PROXIMITY BASED ATTENDANCE MARKING SYSTEM WITH RF ID " CONTACT LESS & FACE INDICATOR
95. SMART CARD / PROXIMITY BASED COLLEGE CAMPUS CARD & ACCESS CONTROL SYSTEM
96. SMART CARD / PROXIMITY BASED LIBRARY MANAGEMENT SYSTEM
97. SMART CARD / PROXIMITY BASED MEMBERSHIP MANAGEMENT SYSTEM
98. SMART CARD / PROXIMITY BASED MULTI USAGE SYSTEM
99. SMART CARD / PROXIMITY BASED PUNCTUALITY MONITORING SYSTEM FOR PUBLIC TRANSPORT SYSTEM
100. SMART CARD / PROXIMITY BASED TIME & ATTENDANCE ACCESS CONTROL SYSTEM WITH SECURITY FEATURES
101. SMART CARD / PROXIMITY BASED VEHICLE IDENTIFICATION & ACCESS CONTROL SYSTEM
102. FUZZY LOGIC CONTROLLER DESIGN DC MOTOR SPEED CONTROL SYSTEM
103. FUZZY LOGIC CONTROLLER DESIGN PID CONTROLLER
104. ELEVATOR CONTROL SYSTEM USING FUZZY LOGIC
105. INTEGRATED RULE BASED CONTROL OF ROBOT USING FUZZY SYSTEM & NEURAL NETWORKS
106. INTELLIGENT FUZZY CONTROL GUIDED VEHICLE FOR COLLISION PREVENTION
107. INTELLIGENT APPLICATION OF FUZZY LOGIC IN AUTOMATED TRAIN SPEED CONTROL SYSTEM
108. SPEED CONTROL OF DC / INDUCTION MOTOR USING PID / FUZZY CONTROLLER
109. FUZZY LOGIC CONTROL OF INDUCTION MOTOR
110. FUZZY LOGIC CONTROL OF STEPPER MOTOR
111. ARTIFICIAL INTELLIGENCE BASED SECURITY FOR TELEPHONE EXCHANGE
112. AI BASED FIRE FIGHTING ROBOT FOR RELIEF OPERATIONS
113. AI BASED INTELLIROBOT FOR MATERIALS HANDLING
114. AI BASED MOBILE ROBOT FOR MULTI SPECIALTY OPERATIONS
115. INSTRUMENTATION WITH ARTIFICIAL INTELLIGENCE
116. POWER FACTOR " ENERGY EFFICIENCY MANAGEMENT & CONTROLLER
117. SMART MULTI FUNCTIONAL POWER METER WITH LCD DISPLAY
118. MAXIMUM DEMAND INDICATOR AND CONTROLLER WITH DAS
119. INTELLIGENT POWER FACTOR CORRECTION WITH MULTIPLE CAPACITORS BANKS
120. INTELLECTUAL POWER ANALYZER & PHASE CHANGER
121. DIGITAL ENERGY METER & VOICE ANNUNICATION WITH PROXIMITY CARD " CONTACT LESS
122. INTELLIGENT POWER SHARING OF TRANSFORMERS WITH AUTO PROTECTION
123. FACTS DEVICES OPTIMIZING AN ELECTRICAL ENERGY MARKET SUBJECT TO POWER TRANSMISSION CONSTRAINTS
124. AC MOTOR DRIVE " V/F METHOD OF SPEED CONTROL
125. AUTOMATIC CHARACTERIZATION OF MAGNETIC MATERIALS
126. PREPAID DIGITAL ENERGY METER BILLING & COST INDICATOR WITH VOICE ANNUNCIATION
127. MULTIPLE STARTER WITH OVERLOAD & HIGH, LOW VOLTAGE PROTECTION
128. PREPAID ELECTRICITY BILLING AUTOMATION & COST INDICATOR
129. INDUSTRIAL POWER MANAGEMENT SYSTEM
130. SMART POWER MONITORING FOR EFFICIENT ENERGY MANAGEMENT
131. DISTRIBUTION & SUB STATION AUTOMATION WITH SCADA
132. AUTOMATIC PHASE CHANGER CUM CHANGE OVER & LOAD BREAKER
133. DIGITAL FREQUENCY METER / PANEL METER
134. DIGITAL MULTI PARAMETER MONITORING
135. DIGITAL TRI VECTOR METER
136. MULTI CHANNEL VOLTAGE SCANNER " SCADA
137. MULTI PARAMETER MEASUREMENT SYSTEM " SCADA
138. MULTIPLE INDUSTRY TIMER
139. NATURAL FAILURE PROTECTOR
140. NOISE CHARACTERIZATION OF THE AD CONVERTER ON A
141. ?
142. C
143. POWER LINE MONITORING SYSTEM
144. PROCESS CONTROLLER RECTIFIER UNIT FOR ELECTROLYSIS PROCESS
145. PROTECTIVE RELAY, V, I, V/F PROTECTION & IMPEDANCE REPLY
146. RECTIFIER UNIT FOR ELECTROPLATING
147. ELECTRICAL STATION VARIABLE READER / CONTROLLER " SCADA
148. FLEXIBLE AC TRANSMISSION SYSTEM
149. MICROCONTROLLER BASED SCADA FOR SUBSTATION BY WAP
150. RYB PHASE SEQUENCE CORRECTOR
151. SCADA FOR INSTRUMENTATION
152. SCADA FOR POWER STATION
153. SCR DCR CIRCUIT BREAKER
154. SINGLE PHASE CYCLO CONVERTER DRIVE FOR AC MOTOR
155. SINGLE PHASE INPUT TO DC OUTPUT " DC MOTOR DRIVE " ARMATURE VOLTAGE CONTROL
156. SINGLE PHASE THYRISTORIZED POWER CONTROLLER FOR INDUSTRIAL APPLICATIONS
157. SINGLE-PHASE TO THREE-PHASE IDLER MOTOR CONVERTER
158. SPEED CONTROL BY SLIP POWER RECOVERY SCHEME " DC STEPPER MOTOR
159. SPEED CONTROL OF DC / INDUCTION MOTOR USING PID / FUZZY CONTROLLER
160. TWO QUADRANT OPERATION CHOPPER DRIVE FOR DC MOTOR
161. ?
162. C BASED FIRING CIRCUIT FOR THYRISTOR CONVERTERS
163. MICROCONTROLLER BASED NI-MH BATTERY CHARGER
164. SOFT SWITCHING PWM THREE LEVEL CONVERTERS
165. POWER ELECTRONICS IN ELECTRIC UTILITIES, STATIC VAR COMPENSATION
166. ENERGY SAVING SYSTEM USING THYRISTORIZED POWER CONVERTERS
167. NOISE LESS SPEED CONTROL OF PMDC MOTOR USING PWM CONVERTER
168. MULTI LEVEL INVERTER SIMULATION
169. THIRD HARMONIC AUXILIARY COMMUTATED CURRENT SOURCE INVERTER
170. TRANSDUCERS CALIBRATION SYSTEM FOR AUTOMOTIVE APPLICATION
171. TWO QUADRANT OPERATION CHOPPER DRIVE FOR DC MOTOR
172. PROTECTIVE RELAY, V, I, V/F PROTECTION & IMPEDANCE REPLY
173. QUASI RESONANT CONVERTER
174. REMOTE CONTROL OF AC / DC MOTOR WITH PARAMETER MONITORING
175. REMOTE ON / OFF OF AN AC / DC MOTOR
176. REMOTE ON/OFF CONTROLLER FOR AC MOTORS WITH PARAMETER MONITORING
177. REMOTE SPEED CONTROL OF AC / DC MOTOR
178. REMOTE SWITCHING SYSTEM FOR HOME APPLIANCES
179. CONTROLLER BASED RESISTANCE & CAPACITANCE MEASUREMENT SYSTEM WITH DATA LOGGER
180. MEASUREMENT OF THE RADIO-FREQUENCY SIGNAL OF A CIRCUIT - BREAKER
181. MICROCONTROLLER CONTROLLED POWER SUPPLY FOR TESTING APPLICATION
182. SUBSTATION MONITORING SYSTEM - ELECTRICAL TRANSMISSION AND DISTRIBUTION PROCESS
183. ELECTRICAL NETWORK AUTOMATION & COMMUNICATION SYSTEMS
184. REMOTE DATA MONITORING & DATA ANALYSIS FOR POWER STATION
185. DUAL CONTROL OF ELECTRICAL DEVICES THROUGH COMPUTER KEYBOARD AND HARDWARE
186. DUAL CONVEYOR CONVECTION REFLOW SYSTEM
187. EFFICIENCY DETECTOR FOR RELAY & CIRCUIT BREAKER
188. FLEXIBLE AC TRANSMISSION SYSTEM
189. REMOTE MONITORING SYSTEM FOR TRANSFORMER SUBSTATIONS
190. SCR DCR CIRCUIT BREAKER
191. REMOTE DIGITAL RPM INDICATOR USING PROXIMITY OR MAGNETIC PICK UP WITH SCADA
192. THYRISTOR CONTROLLED DC DRIVER USING SCR
193. SMART SOLAR TRACKING SYSTEM FOR OPTIMAL POWER GENERATION
194. SIGNAL JAMMERS FOR SECURITY
195. WIRELESS AI BASED MOBILE ROBOT FOR MULTI SPECIALTY OPERATIONS
196. WIRELESS AI BASED FIRE FIGHTING ROBOT FOR RELIEF OPERATIONS
197. WIRELESS AI BASED INTELLIROBOT FOR MATERIALS HANDLING
198. GPS BASED HIGHWAY MONITORING & CONTROL
199. GPS BASED INTELLIGENT GUIDED VEHICLE WITH COLLISION MITIGATION
200. BATCH WEIGHING & AUTOMATION SYSTEM
201. STAIN GAUGE WEIGHING SYSTEM
202. TANK " HOPPER WEIGHING SYSTEM
203. VESSEL WEIGHING SYSTEM
204. COMMERCIAL WEIGHING SYSTEM
205. VESSEL WEIGHING SYSTEM
206. PLC BASED BOTTLE FILLING STATION WITH CONVEYORS
207. PLC BASED INTERNAL LOCKING SYSTEM AND CONTROL
208. AI BASED SCADA FOR TELEPHONE EXCHANGE
209. ELECTRICAL STATION VARIABLES READER/CONTROLLER WITH TRUE GRAPH AND SCADA
210. MICROCONTROLLER BASED SCADA FOR SUBSTATION BY WAP
211. MULTI CHANNEL VOLTAGE SCANNER " SCADA
212. SCADA BASED TEMPERATURE MEASUREMENT & CONTROL SYSTEM
213. SCADA BASED WATER & WASTE WATER TREATMENT PLANT AUTOMATION
214. SCADA FOR BEDSIDE PATIENT MONITORING SYSTEM
215. SCADA FOR ELECTRICAL SUBSTATION
216. MULTI PARAMETER MEASUREMENT SYSTEM " SCADA
217. SCADA BASED TELEPHONE EXCHANGE CONTROLLER WITH ARTIFICIAL INTELLIGENCE
218. SCADA FOR INSTRUMENTATION WITH ARTIFICIAL INTELLIGENCE CONTROL
219. SCADA FOR POWER STATION
220. SCADA FOR REMOTE DIGITAL RPM INDICATOR USING PROXIMITY OR MAGNETIC PICK UP
221. SCADA FOR REMOTE FREQUENCY INDICATOR
222. PLC BASED TIMED APPLICATION
223. PLC BASED WATER & WASTE WATER TREATMENT PLANT AUTOMATION
224. MULTI CHANNEL TEMPERATURE SCANNER USING CURRENT LOOP TRANSMISSION
225. BURNER MANAGEMENT & CONTROLLER SYSTEM
226. HIGH SPEED OBJECT COUNTER
227. MAXIMUM DEMAND INDICATOR & CONTROLLER
228. MULTI CHANNEL TEMPERATURE MEASUREMENT & CONTROLLER
229. MULTIPLE INDUSTRIAL TIMER
230. ?C BASED BOILER MANAGEMENT SYSTEM
231. BOILER MANAGEMENT & CONTROLLER SYSTEM
232. SINGLE CHANNEL TEMPERATURE MEASUREMENT & CONTROLLER
233. MULTI CHANNEL TEMPERATURE MEASUREMENT & CONTROLLER
234. MULTIPLE STARTER WITH OVERLOAD & VOLTAGE PROTECTION
235. WATER CONTROL SYSTEM FOR ROLLING MILL
236. SCADA / PLC BASED WATER & WASTE WATER TREATMENT PLANT AUTOMATION
237. FLUID LEVEL MONITORING SYSTEM
238. LIQUID LEVEL REMOTE TRANSMITTER
239. MULTI CHANNEL LIQUID LEVEL SCANNER & CONTROLLER
240. TEMPERATURE CONTROLLER
241. DIGITAL TEMPERATURE INDICATOR & CONTROLLER WITH DAS & ANALYZER
242. MULTI CHANNEL TEMPERATURE SCANNER USING CURRENT LOOP TRANSMISSION
243. PC BASED MULTI CHANNEL TEMPERATURE CONTROLLER & LOGGER AND DAS ANALYZER
244. DE-ICING TEMPERATURE CONTROLLER SYSTEM
245. TEMPERATURE MEASUREMENT & CONTROLLER FOR FURNACES WITH DIFFERENT TIME PERIOD & SET POINTS
246. PC BASED PROGRAMMABLE TEMPERATURE CONTROLLER FOR FURNACES
247. PC BASED PROGRAMMABLE TEMPERATURE CONTROLLER FOR CEMENT PLANT
248. DIGITAL PH MEASUREMENT & CONTROLLER METER
249. PH TRANSMITTER USING CURRENT LOOP
250. GENERAL PURPOSE
251. AI BASED SCADA FOR TELEPHONE EXCHANGE
252. CONTROLLER BASED RESISTANCE & CAPACITANCE MEASUREMENT SYSTEM WITH DATA LOGGER
253. DIGITAL FREQUENCY METER
254. DIGITAL PANEL METER
255. DIGITAL PID CONTROLLER FOR MULTI CHANNEL TEMPERATURE USING FREQUENCY RESPONSE
256. DIGITAL PID CONTROLLER FOR MULTI CHANNEL TEMPERATURE USING ROOT LOCUS TECHNIQUE
257. RTD TEMPERATE PROCESS CONTROL SYSTEM & SECURITY CHECKING
258. SCADA FOR INSTRUMENTATION
259. SIGNAL CALIBRATORS FOR INSTRUMENTATION
260. ULTRASONIC DISTANCE MONITOR & RANGE FINDER
261. INSTRUMENTATION ANNUNICATION
262. PC BASED WINDOW ANNUNCIATOR
263. SIGNAL CALIBRATORS FOR INSTRUMENTATION
264. DRAW READ RATIO BASED PERFORMANCE EVALUATION & ANALYZER
265. MASTER / SLAVE CONTROL SYSTEM FOR PROCESS INDUSTRIES
266. SIGNAL JAMMERS FOR SECURITY
267. WIRELESS BLUETOOTH ENABLED NETWORK SYNCHRONIZER
268. AUTOMATIC ANESTHESIA CONTROLLER USING INFUSION PUMP WITH HEART BEAT RATE
269. AUTOMATIC ANESTHESIA CONTROLLER USING INFUSION PUMP WITH RESPIRATORY
270. CONVEYOR BELT SEQUENTIAL TIMER CONTROLLER WITH MODEL FOR BOTTLING PLANT
271. COMPUTERIZED FLOW TOTALIZER FOR JUICE INDUSTRIES WITH MODEL
272. GPS BASED ACTIVE FLEET MANAGEMENT - AUTOMATED VEHICLE TRACKING
273. GPS BASED HIGHWAY MONITORING & CONTROL
274. GPS BASED INTELLIGENT GUIDED VEHICLE WITH COLLISION MITIGATION
275. SMART SOLAR TRACKING SYSTEM FOR OPTIMAL POWER GENERATION
276. DEFIBRILLATOR EXTERNAL " ECG MONITOR DEVICE WHILE TRANSIT
277. PERITONEAL DIALYSIS
278. THREE AXIS STEPPER CONTROLLER / DRIVER WITH OPTO ISOLATION
279. MULTI AXIS STEPPER CONTROLLER / DRIVER WITH OPTO ISOLATION
280. GPS ENABLED PC BASED GEOGRAPHIC INFORMATION SYSTEM (GIS) AND ROUTING/SCHEDULING SYSTEM
281. AI BASED FIRE FIGHTING ROBOT FOR RELIEF OPERATIONS
282. AI BASED INTELLIROBOT FOR MATERIALS HANDLING
283. AI BASED MOBILE ROBOT FOR MULTI SPECIALTY OPERATIONS
284. DIGITAL PID CONTROLLER FOR MULTI CHANNEL TEMPERATURE USING FREQUENCY RESPONSE
285. TWO AXIS STEPPER CONTROLLER / DRIVER WITH OPTO ISOLATION
286. MULTI AXIS STEPPER ROBOTICS WITH ARTIFICIAL INTELLIGENCE
287. TRAFFIC LIGHT CONTROLLER
288. MULTI CHANNEL LIQUID LEVEL SCANNER & CONTROLLER
289. NON-CONTACT LIQUID LEVEL FINDER USING ULTRASONIC
290. DIGITAL PID CONTROLLER FOR MULTI CHANNEL TEMPERATURE USING FREQUENCY RESPONSE
291. DIGITAL PID CONTROLLER FOR MULTI CHANNEL TEMPERATURE USING ROOT LOCUS TECHNIQUE
292. DIGITAL TEMPERATURE INDICATOR & CONTROLLER WITH DAS & ANALYZER
293. MAXIMUM DEMAND INDICATOR & CONTROLLER
294. MULTI BURNER MANAGEMENT & CONTROLLER WITH AUTO FLAME DETECTION & FAILURE INDICATOR
295. MULTI BOILER MANAGEMENT & CONTROLLER WITH AUTO FAILURE INDICATOR
296. CONVEYOR BELT SEQUENTIAL TIMER CONTROLLER WITH MODEL FOR BOTTLING PLANT
297. DESIGN METHODOLOGY FOR MODELING A MICROCONTROLLER " TELELOAD SWITCH
298. INDUSTRIAL ANNUNICATOR
299. PRESSURE MONITOR & CONTROL UNIT
300. PROGRAMMABLE TIMER & COUNTER
301. OIL FURNACE CONTROLLER
302. CONVEYOR BELT SEQUENTIAL TIMER CONTROLLER WITH MODEL FOR BOTTLING PLANT
303. COMPUTERIZED FLOW TOTALIZER FOR JUICE INDUSTRIES WITH MODEL
304. AI BASED INTELLIROBOT FOR MATERIALS HANDLING
305. SIGNAL JAMMERS FOR SECURITY
306. DIGITAL PID CONTROLLER FOR MULTI CHANNEL TEMPERATURE USING FREQUENCY RESPONSE
307. AI BASED MOBILE ROBOT FOR MULTI SPECIALTY OPERATIONS
308. WIRELESS AI BASED MOBILE ROBOT FOR MULTI SPECIALTY OPERATIONS
309. SMART SOLAR TRACKING SYSTEM FOR OPTIMAL POWER GENERATION
310. AI BASED FIRE FIGHTING ROBOT FOR RELIEF OPERATIONS
311. GPS BASED ACTIVE FLEET MANAGEMENT - AUTOMATED VEHICLE TRACKING
312. AUTOMATIC ANESTHESIA CONTROLLER USING INFUSION PUMP WITH HEART BEAT RATE
313. GPS BASED INTELLIGENT GUIDED VEHICLE WITH COLLISION MITIGATION
314. MULTI AXIS STEPPER CONTROLLER / DRIVER WITH OPTO ISOLATION
315. PERITONEAL DIALYSIS
316. SOLAR TRACKING UNIT " AUTOMATIC POSITIONING APPLICATION & INTEGRATION
317. THREE AXIS STEPPER CONTROLLER / DRIVER WITH OPTO ISOLATION
318. WIRELESS BLUETOOTH ENABLED NETWORK SYNCHRONIZER
319. GPS BASED HIGHWAY MONITORING & CONTROL
320. WIRELESS AI BASED FIRE FIGHTING ROBOT FOR RELIEF OPERATIONS
321. WIRELESS AI BASED INTELLIROBOT FOR MATERIALS HANDLING
322. GPS ENABLED PC BASED GEOGRAPHIC INFORMATION SYSTEM (GIS) AND ROUTING/SCHEDULING SYSTEM
323. AUTOMATED WEIGH LOAD CELL
324. BATCH WEIGHING & AUTOMATION SYSTEM
325. STAIN GAUGE WEIGHING SYSTEM
326. TANK " HOPPER WEIGHING SYSTEM
327. VESSEL WEIGHING SYSTEM
328. COMMERCIAL WEIGHING SYSTEM
329. VESSEL WEIGHING SYSTEM
122
sumith123

am sure this link satisfy your need
electronics and communication project topics
electronics and communication engineering projects
Automatic Railway Gate Controller using FM Communications full report
mini projects in electronics and communication
1
singh.sarvesh9

Check out this list -

1. BLUETOOTH ENABLED WIRELESS NETWORK SYNCHRONIZATION
2. ELECTRONIC TELEVOTING SYSTEM
3. INTELLI HOME SECURITY SYSTEM WITH AUTO DIALER " THE HOME OF TOMORROW
4. WIRELESS CODE MODULATION FOR SECURE COMMUNICATION USING ENCRYPTION & DECRYPTION
5. WIRELESS PC TO PC COMMUNICATION IMPLEMENTING AES / DES / KERBROSE ALGORITHMS
6. AUTOMATED ROLL CALL WITH PALM BASED DEVICE USING BLUETOOTH
7. INTELLIGENT INDUSTRIAL SECURITY SURVEILLANCE SYSTEM WITH AUTO DIALER
8. eServices " DEVICE STATUS & FAULT INDICATOR THROUGH PHONE LINE
9. WIRELESS HEART BEAT RATE MONITORING & A CARDIAC PACEMAKER SIMULATION " MOBILE MESSENGER
10. WIRELESS AI BASED INTELLI ROBO FOR MATERIALS HANDLING
11. WIRELESS AI BASED FIRE FIGHTING ROBOT FOR RELIEF OPERATION
12. WIRELESS INDUSTRIAL SECURITY ROBOT WITH MOTION DETECTION SYSTEM
13. SMART NETWORKED HOME " CONNECTED DEVICES WITH AUTO DIALAR
14. ULTRASONIC DISTANCE MONITOR & RANGE FINDER
15. WIRELESS AI BASED MOBILE ROBOT FOR MULTI SPECIALTY OPERATIONS
16. SMART / PROXIMITY BASED COLLEGE CAMPUS CARD & ACCESS CONTROL SYSTEM
17. SMART / PROXIMITY BASED EMPLOYEE ID CARDS & ACCESS CONTROL SYSTEM
18. SMART CARD / PROXIMITY BASED BIO MEDICAL HEALTH CARD DESIGN
19. SMART / PROXIMITY BASED PUNCTUALITY MONITORING SYSTEM FOR PUBLIC TRANSPORT SYSTEM
20. ?C TO ?C COMMUNICATION " MICROCONTROLLER TO MICROCONTROLLER COMMUNICATION SYSTEM WITH LCD DISPLAY
21. WIRELESS LAN IMPLEMENTATION USING PKI ALGORITHM
22. COMPLETE RESTAURANT SERVICES BY HAND HELD DEVICE WITH RF INTERFACE
23. ARTIFICIAL INTELLIGENCE BASED SECURITY FOR TELEPHONE EXCHANGE
24. SMART CARD / PROXIMITY BASED HUMAN RESOURCES MANAGEMENT SYSTEM
25. SMART CARD / PROXIMITY BASED MEMBERSHIP MANAGEMENT SYSTEM
26. WIRELESS TEMPERATURE MONITOR & CONTROLLER BASED ON VHF TRANSMISSION
27. AUTOMATIC ANESTHESIA CONTROLLER USING INFUSION PUMP WITH HEART BEAT RATE
28. SMART MEDICARE SYSTEM " ICU CARE TAKER & LIFE SUPPORT SYSTEM
29. WIRELESS HEART BEAT RATE MONITORING & A CARDIAC PACEMAKER SIMULATION " MOBILE MESSENGER
30. AUTOMATIC ANESTHESIA CONTROLLER WITH RESPIRATORY USING INFUSION PUMP
31. DEFIBRILLATOR, EXTERNAL " ECG MONITOR DEVICE WHILE TRANSIT
32. PERITONEAL DIALYSIS " BLOOD PURIFICATION SYSTEM
33. SMART CARD BASED BIO MEDICAL HEALTH CARD SYSTEM
34. AUTOMATIC EYE POWER CALCULATION
35. INTELLIGENT INSULIN COMPENSATION SYSTEM
36. DENTAL MONITORING SYSTEM " IDENTIFYING THE DECAYED TOOTH
37. RECOGNITION OF HUMAN IRIS PATTERNS FOR BIOMETRIC IDENTIFICATION
38. MEDICARE SYSTEM FOR HOSPITALS
39. ULTRA SONIC BASED PATH PLANNING FOR THE BLIND
40. BLOOD PRESSURE MONITORING SYSTEM
41. DESIGN METHODOLOGY FOR MODELING A MICROCONTROLLER WITH THE TELELOAD SWITCH APPLICATION
42. CODE MODULATION BASED ENCRYPTION & DECRYPTION FOR SECURED WIRELESS COMMUNICATION
43. WIRELESS LAN IMPLEMENTATION USING KERBROSE ALGORITHM
44. INTELLIGENT INDUSTRIAL SECURITY SURVEILLANCE SYSTEM WITH AUTO DIALER
45. SMART NETWORKED HOME " CONNECTED DEVICES WITH AUTO DIALER
46. INTELLI HOME SECURITY SYSTEM WITH AUTO DIALER, PEACE KEEPER " THE HOME OF TOMORROW
47. WIRELESS PC TO PC COMMUNICATION BY IMPLEMENTING AES / DES ALGORITHM
48. ARTIFICIAL INTELLIGENCE BASED SECURITY FOR TELEPHONE EXCHANGE WITH SCADA
49. AUTOMATIC RAILWAY GATE SIGNALING SIMULATOR & CONTROLLER
50. BAR CODE READER / SCANNER SYSTEM FOR ACCESS CONTROL
51. SMART / PROXIMITY BASED EMPLOYEE ID CARDS & ACCESS CONTROL
52. SMART CARD / PROXIMITY BASED HUMAN RESOURCES MANAGEMENT SYSTEM
53. SMART / PROXIMITY BASED COLLEGE CAMPUS CARD & ACCESS CONTROL SYSTEM
54. SMART CARD / PROXIMITY BASED MEMBERSHIP MANAGEMENT SYSTEM
55. SMART / PROXIMITY BASED PUNCTUALITY MONITORING SYSTEM FOR PUBLIC TRANSPORT SYSTEM
56. WIRELESS HEART BEAT RATE MONITORING & A CARDIAC PACEMAKER SIMULATION " MOBILE MESSENGER
57. WIRELESS LAN IMPLEMENTATION USING PKI ALGORITHM
58. WIRELESS PC TO PC COMMUNICATION IMPLEMENTING ENCRYPTION & DECRYPTION
59. WIRELESS PC TO PC COMMUNICATION IMPLEMENTING KERBROSE ALGORITHMS

60. ELECTRONIC TELE VOTING SYSTEM WITH VOICE ANNUNCIATION
61. ESERVICES " DEVICE STATUS & FAULT INDICATOR THROUGH PHONE LINE
62. WIRELESS BLUETOOTH ENABLED NETWORK SYNCHRONIZER
63. WIRELESS CODE MODULATION FOR SECURE COMMUNICATION USING ENCRYPTION & DECRYPTION
64. SMART NETWORKED HOME " CONNECTED DEVICES WITH AUTO DIALAR
65. GPS BASED VEHICLE PARAMETER MONITORING WITH INTELLIGENT DATA ANALYSIS
66. GLOBAL POSITIONING SYSTEM
67. GPS BASED ACTIVE FLEET MANAGEMENT - AUTOMATED VEHICLE TRACKING
68. GPS BASED INTELLIGENT GUIDED VEHICLE WITH COLLISION MITIGATION
69. GPS BASED HIGHWAY MONITORING & CONTROL
70. GPS ENABLED PC BASED GEOGRAPHIC INFORMATION SYSTEM (GIS) AND ROUTING/SCHEDULING SYSTEM
71. WIRELESS BLUETOOTH ENABLED NETWORK SYNCHRONIZER
72. A MULTI - FUNCTION BLUE TOOTH ENABLED HAND-HELD DEVICE
73. AUTOMATED ROLL CALL WITH PALM BASED DEVICE USING BLUE TOOTH
74. COMPLETE RESTAURANT SERVICES BY HAND HELD DEVICE WITH RF INTERFACE
75. WIRELESS AI BASED INTELLIROBOT FOR MATERIALS HANDLING
76. ARTIFICIAL INTELLIGENCE, FUZZY LOGIC, NEURAL NETWORKS
77. WIRELESS AI BASED MOBILE ROBOT FOR MULTI SPECIALTY OPERATIONS
78. WIRELESS AI BASED FIRE FIGHTING ROBOT FOR RELIEF OPERATIONS
79. INTEGRATED RULE BASED CONTROL OF ROBOT USING FUZZY SYSTEM & NEURAL NETWORKS
80. AI BASED FIRE FIGHTING ROBOT FOR RELIEF OPERATIONS
81. AI BASED INTELLIROBOT FOR MATERIALS HANDLING
82. AI BASED MOBILE ROBOT FOR MULTI SPECIALTY OPERATIONS
83. INDUSTRIAL SECURITY ROBOT WITH MOTION DETECTION SYSTEM
84. PRODUCTION MONITORING ROBOT
85. TWO AXIS ROBOT WITH ARTIFICIAL INTELLIGENCE
86. THREE AXIS ROBOT WITH ARTIFICIAL INTELLIGENCE
87. FOUR AXIS ROBOT WITH ARTIFICIAL INTELLIGENCE
88. FIVE AXIS ROBOT WITH ARTIFICIAL INTELLIGENCE
89. WIRELESS INDUSTRIAL SECURITY ROBOT
90. SMART CARD / PROXIMITY BASED CORPORATE CARD " INTELLIGENT ADMINISTRATION SYSTEM
91. SMART CARD / PROXIMITY BASED CUSTOMER LOYALTY CARD SYSTEM
92. SMART CARD / PROXIMITY BASED DIGITAL ENERGY METER
93. SMART CARD / PROXIMITY BASED HEALTH CARE MANAGEMENT SYSTEM " SMART HEALTH CARE SOLUTIONS
94. SMART CARD / PROXIMITY BASED ATTENDANCE MARKING SYSTEM WITH RF ID " CONTACT LESS & FACE INDICATOR
95. SMART CARD / PROXIMITY BASED COLLEGE CAMPUS CARD & ACCESS CONTROL SYSTEM
96. SMART CARD / PROXIMITY BASED LIBRARY MANAGEMENT SYSTEM
97. SMART CARD / PROXIMITY BASED MEMBERSHIP MANAGEMENT SYSTEM
98. SMART CARD / PROXIMITY BASED MULTI USAGE SYSTEM
99. SMART CARD / PROXIMITY BASED PUNCTUALITY MONITORING SYSTEM FOR PUBLIC TRANSPORT SYSTEM
100. SMART CARD / PROXIMITY BASED TIME & ATTENDANCE ACCESS CONTROL SYSTEM WITH SECURITY FEATURES
101. SMART CARD / PROXIMITY BASED VEHICLE IDENTIFICATION & ACCESS CONTROL SYSTEM
102. FUZZY LOGIC CONTROLLER DESIGN DC MOTOR SPEED CONTROL SYSTEM
103. FUZZY LOGIC CONTROLLER DESIGN PID CONTROLLER
104. ELEVATOR CONTROL SYSTEM USING FUZZY LOGIC
105. INTEGRATED RULE BASED CONTROL OF ROBOT USING FUZZY SYSTEM & NEURAL NETWORKS
106. INTELLIGENT FUZZY CONTROL GUIDED VEHICLE FOR COLLISION PREVENTION
107. INTELLIGENT APPLICATION OF FUZZY LOGIC IN AUTOMATED TRAIN SPEED CONTROL SYSTEM
108. SPEED CONTROL OF DC / INDUCTION MOTOR USING PID / FUZZY CONTROLLER
109. FUZZY LOGIC CONTROL OF INDUCTION MOTOR
110. FUZZY LOGIC CONTROL OF STEPPER MOTOR
111. ARTIFICIAL INTELLIGENCE BASED SECURITY FOR TELEPHONE EXCHANGE
112. AI BASED FIRE FIGHTING ROBOT FOR RELIEF OPERATIONS
113. AI BASED INTELLIROBOT FOR MATERIALS HANDLING
114. AI BASED MOBILE ROBOT FOR MULTI SPECIALTY OPERATIONS
115. INSTRUMENTATION WITH ARTIFICIAL INTELLIGENCE
116. POWER FACTOR " ENERGY EFFICIENCY MANAGEMENT & CONTROLLER
117. SMART MULTI FUNCTIONAL POWER METER WITH LCD DISPLAY
118. MAXIMUM DEMAND INDICATOR AND CONTROLLER WITH DAS
119. INTELLIGENT POWER FACTOR CORRECTION WITH MULTIPLE CAPACITORS BANKS
120. INTELLECTUAL POWER ANALYZER & PHASE CHANGER
121. DIGITAL ENERGY METER & VOICE ANNUNICATION WITH PROXIMITY CARD " CONTACT LESS
122. INTELLIGENT POWER SHARING OF TRANSFORMERS WITH AUTO PROTECTION
123. FACTS DEVICES OPTIMIZING AN ELECTRICAL ENERGY MARKET SUBJECT TO POWER TRANSMISSION CONSTRAINTS
124. AC MOTOR DRIVE " V/F METHOD OF SPEED CONTROL
125. AUTOMATIC CHARACTERIZATION OF MAGNETIC MATERIALS
126. PREPAID DIGITAL ENERGY METER BILLING & COST INDICATOR WITH VOICE ANNUNCIATION
127. MULTIPLE STARTER WITH OVERLOAD & HIGH, LOW VOLTAGE PROTECTION
128. PREPAID ELECTRICITY BILLING AUTOMATION & COST INDICATOR
129. INDUSTRIAL POWER MANAGEMENT SYSTEM
130. SMART POWER MONITORING FOR EFFICIENT ENERGY MANAGEMENT
131. DISTRIBUTION & SUB STATION AUTOMATION WITH SCADA
132. AUTOMATIC PHASE CHANGER CUM CHANGE OVER & LOAD BREAKER
133. DIGITAL FREQUENCY METER / PANEL METER
134. DIGITAL MULTI PARAMETER MONITORING
135. DIGITAL TRI VECTOR METER
136. MULTI CHANNEL VOLTAGE SCANNER " SCADA
137. MULTI PARAMETER MEASUREMENT SYSTEM " SCADA
138. MULTIPLE INDUSTRY TIMER
139. NATURAL FAILURE PROTECTOR
140. NOISE CHARACTERIZATION OF THE AD CONVERTER ON A
141. ?
142. C
143. POWER LINE MONITORING SYSTEM
144. PROCESS CONTROLLER RECTIFIER UNIT FOR ELECTROLYSIS PROCESS
145. PROTECTIVE RELAY, V, I, V/F PROTECTION & IMPEDANCE REPLY
146. RECTIFIER UNIT FOR ELECTROPLATING
147. ELECTRICAL STATION VARIABLE READER / CONTROLLER " SCADA
148. FLEXIBLE AC TRANSMISSION SYSTEM
149. MICROCONTROLLER BASED SCADA FOR SUBSTATION BY WAP
150. RYB PHASE SEQUENCE CORRECTOR
151. SCADA FOR INSTRUMENTATION
152. SCADA FOR POWER STATION
153. SCR DCR CIRCUIT BREAKER
154. SINGLE PHASE CYCLO CONVERTER DRIVE FOR AC MOTOR
155. SINGLE PHASE INPUT TO DC OUTPUT " DC MOTOR DRIVE " ARMATURE VOLTAGE CONTROL
156. SINGLE PHASE THYRISTORIZED POWER CONTROLLER FOR INDUSTRIAL APPLICATIONS
157. SINGLE-PHASE TO THREE-PHASE IDLER MOTOR CONVERTER
158. SPEED CONTROL BY SLIP POWER RECOVERY SCHEME " DC STEPPER MOTOR
159. SPEED CONTROL OF DC / INDUCTION MOTOR USING PID / FUZZY CONTROLLER
160. TWO QUADRANT OPERATION CHOPPER DRIVE FOR DC MOTOR
161. ?
162. C BASED FIRING CIRCUIT FOR THYRISTOR CONVERTERS
163. MICROCONTROLLER BASED NI-MH BATTERY CHARGER
164. SOFT SWITCHING PWM THREE LEVEL CONVERTERS
165. POWER ELECTRONICS IN ELECTRIC UTILITIES, STATIC VAR COMPENSATION
166. ENERGY SAVING SYSTEM USING THYRISTORIZED POWER CONVERTERS
167. NOISE LESS SPEED CONTROL OF PMDC MOTOR USING PWM CONVERTER
168. MULTI LEVEL INVERTER SIMULATION
169. THIRD HARMONIC AUXILIARY COMMUTATED CURRENT SOURCE INVERTER
170. TRANSDUCERS CALIBRATION SYSTEM FOR AUTOMOTIVE APPLICATION
171. TWO QUADRANT OPERATION CHOPPER DRIVE FOR DC MOTOR
172. PROTECTIVE RELAY, V, I, V/F PROTECTION & IMPEDANCE REPLY
173. QUASI RESONANT CONVERTER
174. REMOTE CONTROL OF AC / DC MOTOR WITH PARAMETER MONITORING
175. REMOTE ON / OFF OF AN AC / DC MOTOR
176. REMOTE ON/OFF CONTROLLER FOR AC MOTORS WITH PARAMETER MONITORING
177. REMOTE SPEED CONTROL OF AC / DC MOTOR
178. REMOTE SWITCHING SYSTEM FOR HOME APPLIANCES
179. CONTROLLER BASED RESISTANCE & CAPACITANCE MEASUREMENT SYSTEM WITH DATA LOGGER
180. MEASUREMENT OF THE RADIO-FREQUENCY SIGNAL OF A CIRCUIT - BREAKER
181. MICROCONTROLLER CONTROLLED POWER SUPPLY FOR TESTING APPLICATION
182. SUBSTATION MONITORING SYSTEM - ELECTRICAL TRANSMISSION AND DISTRIBUTION PROCESS
183. ELECTRICAL NETWORK AUTOMATION & COMMUNICATION SYSTEMS
184. REMOTE DATA MONITORING & DATA ANALYSIS FOR POWER STATION
185. DUAL CONTROL OF ELECTRICAL DEVICES THROUGH COMPUTER KEYBOARD AND HARDWARE
186. DUAL CONVEYOR CONVECTION REFLOW SYSTEM
187. EFFICIENCY DETECTOR FOR RELAY & CIRCUIT BREAKER
188. FLEXIBLE AC TRANSMISSION SYSTEM
189. REMOTE MONITORING SYSTEM FOR TRANSFORMER SUBSTATIONS
190. SCR DCR CIRCUIT BREAKER
191. REMOTE DIGITAL RPM INDICATOR USING PROXIMITY OR MAGNETIC PICK UP WITH SCADA
192. THYRISTOR CONTROLLED DC DRIVER USING SCR
193. SMART SOLAR TRACKING SYSTEM FOR OPTIMAL POWER GENERATION
194. SIGNAL JAMMERS FOR SECURITY
195. WIRELESS AI BASED MOBILE ROBOT FOR MULTI SPECIALTY OPERATIONS
196. WIRELESS AI BASED FIRE FIGHTING ROBOT FOR RELIEF OPERATIONS
197. WIRELESS AI BASED INTELLIROBOT FOR MATERIALS HANDLING
198. GPS BASED HIGHWAY MONITORING & CONTROL
199. GPS BASED INTELLIGENT GUIDED VEHICLE WITH COLLISION MITIGATION
200. BATCH WEIGHING & AUTOMATION SYSTEM
201. STAIN GAUGE WEIGHING SYSTEM
202. TANK " HOPPER WEIGHING SYSTEM
203. VESSEL WEIGHING SYSTEM
204. COMMERCIAL WEIGHING SYSTEM
205. VESSEL WEIGHING SYSTEM
206. PLC BASED BOTTLE FILLING STATION WITH CONVEYORS
207. PLC BASED INTERNAL LOCKING SYSTEM AND CONTROL
208. AI BASED SCADA FOR TELEPHONE EXCHANGE
209. ELECTRICAL STATION VARIABLES READER/CONTROLLER WITH TRUE GRAPH AND SCADA
210. MICROCONTROLLER BASED SCADA FOR SUBSTATION BY WAP
211. MULTI CHANNEL VOLTAGE SCANNER " SCADA
212. SCADA BASED TEMPERATURE MEASUREMENT & CONTROL SYSTEM
213. SCADA BASED WATER & WASTE WATER TREATMENT PLANT AUTOMATION
214. SCADA FOR BEDSIDE PATIENT MONITORING SYSTEM
215. SCADA FOR ELECTRICAL SUBSTATION
216. MULTI PARAMETER MEASUREMENT SYSTEM " SCADA
217. SCADA BASED TELEPHONE EXCHANGE CONTROLLER WITH ARTIFICIAL INTELLIGENCE
218. SCADA FOR INSTRUMENTATION WITH ARTIFICIAL INTELLIGENCE CONTROL
219. SCADA FOR POWER STATION
220. SCADA FOR REMOTE DIGITAL RPM INDICATOR USING PROXIMITY OR MAGNETIC PICK UP
221. SCADA FOR REMOTE FREQUENCY INDICATOR
222. PLC BASED TIMED APPLICATION
223. PLC BASED WATER & WASTE WATER TREATMENT PLANT AUTOMATION
224. MULTI CHANNEL TEMPERATURE SCANNER USING CURRENT LOOP TRANSMISSION
225. BURNER MANAGEMENT & CONTROLLER SYSTEM
226. HIGH SPEED OBJECT COUNTER
227. MAXIMUM DEMAND INDICATOR & CONTROLLER
228. MULTI CHANNEL TEMPERATURE MEASUREMENT & CONTROLLER
229. MULTIPLE INDUSTRIAL TIMER
230. ?C BASED BOILER MANAGEMENT SYSTEM
231. BOILER MANAGEMENT & CONTROLLER SYSTEM
232. SINGLE CHANNEL TEMPERATURE MEASUREMENT & CONTROLLER
233. MULTI CHANNEL TEMPERATURE MEASUREMENT & CONTROLLER
234. MULTIPLE STARTER WITH OVERLOAD & VOLTAGE PROTECTION
235. WATER CONTROL SYSTEM FOR ROLLING MILL
236. SCADA / PLC BASED WATER & WASTE WATER TREATMENT PLANT AUTOMATION
237. FLUID LEVEL MONITORING SYSTEM
238. LIQUID LEVEL REMOTE TRANSMITTER
239. MULTI CHANNEL LIQUID LEVEL SCANNER & CONTROLLER
240. TEMPERATURE CONTROLLER
241. DIGITAL TEMPERATURE INDICATOR & CONTROLLER WITH DAS & ANALYZER
242. MULTI CHANNEL TEMPERATURE SCANNER USING CURRENT LOOP TRANSMISSION
243. PC BASED MULTI CHANNEL TEMPERATURE CONTROLLER & LOGGER AND DAS ANALYZER
244. DE-ICING TEMPERATURE CONTROLLER SYSTEM
245. TEMPERATURE MEASUREMENT & CONTROLLER FOR FURNACES WITH DIFFERENT TIME PERIOD & SET POINTS
246. PC BASED PROGRAMMABLE TEMPERATURE CONTROLLER FOR FURNACES
247. PC BASED PROGRAMMABLE TEMPERATURE CONTROLLER FOR CEMENT PLANT
248. DIGITAL PH MEASUREMENT & CONTROLLER METER
249. PH TRANSMITTER USING CURRENT LOOP
250. GENERAL PURPOSE
251. AI BASED SCADA FOR TELEPHONE EXCHANGE
252. CONTROLLER BASED RESISTANCE & CAPACITANCE MEASUREMENT SYSTEM WITH DATA LOGGER
253. DIGITAL FREQUENCY METER
254. DIGITAL PANEL METER
255. DIGITAL PID CONTROLLER FOR MULTI CHANNEL TEMPERATURE USING FREQUENCY RESPONSE
256. DIGITAL PID CONTROLLER FOR MULTI CHANNEL TEMPERATURE USING ROOT LOCUS TECHNIQUE
257. RTD TEMPERATE PROCESS CONTROL SYSTEM & SECURITY CHECKING
258. SCADA FOR INSTRUMENTATION
259. SIGNAL CALIBRATORS FOR INSTRUMENTATION
260. ULTRASONIC DISTANCE MONITOR & RANGE FINDER
261. INSTRUMENTATION ANNUNICATION
262. PC BASED WINDOW ANNUNCIATOR
263. SIGNAL CALIBRATORS FOR INSTRUMENTATION
264. DRAW READ RATIO BASED PERFORMANCE EVALUATION & ANALYZER
265. MASTER / SLAVE CONTROL SYSTEM FOR PROCESS INDUSTRIES
266. SIGNAL JAMMERS FOR SECURITY
267. WIRELESS BLUETOOTH ENABLED NETWORK SYNCHRONIZER
268. AUTOMATIC ANESTHESIA CONTROLLER USING INFUSION PUMP WITH HEART BEAT RATE
269. AUTOMATIC ANESTHESIA CONTROLLER USING INFUSION PUMP WITH RESPIRATORY
270. CONVEYOR BELT SEQUENTIAL TIMER CONTROLLER WITH MODEL FOR BOTTLING PLANT
271. COMPUTERIZED FLOW TOTALIZER FOR JUICE INDUSTRIES WITH MODEL
272. GPS BASED ACTIVE FLEET MANAGEMENT - AUTOMATED VEHICLE TRACKING
273. GPS BASED HIGHWAY MONITORING & CONTROL
274. GPS BASED INTELLIGENT GUIDED VEHICLE WITH COLLISION MITIGATION
275. SMART SOLAR TRACKING SYSTEM FOR OPTIMAL POWER GENERATION
276. DEFIBRILLATOR EXTERNAL " ECG MONITOR DEVICE WHILE TRANSIT
277. PERITONEAL DIALYSIS
278. THREE AXIS STEPPER CONTROLLER / DRIVER WITH OPTO ISOLATION
279. MULTI AXIS STEPPER CONTROLLER / DRIVER WITH OPTO ISOLATION
280. GPS ENABLED PC BASED GEOGRAPHIC INFORMATION SYSTEM (GIS) AND ROUTING/SCHEDULING SYSTEM
281. AI BASED FIRE FIGHTING ROBOT FOR RELIEF OPERATIONS
282. AI BASED INTELLIROBOT FOR MATERIALS HANDLING
283. AI BASED MOBILE ROBOT FOR MULTI SPECIALTY OPERATIONS
284. DIGITAL PID CONTROLLER FOR MULTI CHANNEL TEMPERATURE USING FREQUENCY RESPONSE
285. TWO AXIS STEPPER CONTROLLER / DRIVER WITH OPTO ISOLATION
286. MULTI AXIS STEPPER ROBOTICS WITH ARTIFICIAL INTELLIGENCE
287. TRAFFIC LIGHT CONTROLLER
288. MULTI CHANNEL LIQUID LEVEL SCANNER & CONTROLLER
289. NON-CONTACT LIQUID LEVEL FINDER USING ULTRASONIC
290. DIGITAL PID CONTROLLER FOR MULTI CHANNEL TEMPERATURE USING FREQUENCY RESPONSE
291. DIGITAL PID CONTROLLER FOR MULTI CHANNEL TEMPERATURE USING ROOT LOCUS TECHNIQUE
292. DIGITAL TEMPERATURE INDICATOR & CONTROLLER WITH DAS & ANALYZER
293. MAXIMUM DEMAND INDICATOR & CONTROLLER
294. MULTI BURNER MANAGEMENT & CONTROLLER WITH AUTO FLAME DETECTION & FAILURE INDICATOR
295. MULTI BOILER MANAGEMENT & CONTROLLER WITH AUTO FAILURE INDICATOR
296. CONVEYOR BELT SEQUENTIAL TIMER CONTROLLER WITH MODEL FOR BOTTLING PLANT
297. DESIGN METHODOLOGY FOR MODELING A MICROCONTROLLER " TELELOAD SWITCH
298. INDUSTRIAL ANNUNICATOR
299. PRESSURE MONITOR & CONTROL UNIT
300. PROGRAMMABLE TIMER & COUNTER
301. OIL FURNACE CONTROLLER
302. CONVEYOR BELT SEQUENTIAL TIMER CONTROLLER WITH MODEL FOR BOTTLING PLANT
303. COMPUTERIZED FLOW TOTALIZER FOR JUICE INDUSTRIES WITH MODEL
304. AI BASED INTELLIROBOT FOR MATERIALS HANDLING
305. SIGNAL JAMMERS FOR SECURITY
306. DIGITAL PID CONTROLLER FOR MULTI CHANNEL TEMPERATURE USING FREQUENCY RESPONSE
307. AI BASED MOBILE ROBOT FOR MULTI SPECIALTY OPERATIONS
308. WIRELESS AI BASED MOBILE ROBOT FOR MULTI SPECIALTY OPERATIONS
309. SMART SOLAR TRACKING SYSTEM FOR OPTIMAL POWER GENERATION
310. AI BASED FIRE FIGHTING ROBOT FOR RELIEF OPERATIONS
311. GPS BASED ACTIVE FLEET MANAGEMENT - AUTOMATED VEHICLE TRACKING
312. AUTOMATIC ANESTHESIA CONTROLLER USING INFUSION PUMP WITH HEART BEAT RATE
313. GPS BASED INTELLIGENT GUIDED VEHICLE WITH COLLISION MITIGATION
314. MULTI AXIS STEPPER CONTROLLER / DRIVER WITH OPTO ISOLATION
315. PERITONEAL DIALYSIS
316. SOLAR TRACKING UNIT " AUTOMATIC POSITIONING APPLICATION & INTEGRATION
317. THREE AXIS STEPPER CONTROLLER / DRIVER WITH OPTO ISOLATION
318. WIRELESS BLUETOOTH ENABLED NETWORK SYNCHRONIZER
319. GPS BASED HIGHWAY MONITORING & CONTROL
320. WIRELESS AI BASED FIRE FIGHTING ROBOT FOR RELIEF OPERATIONS
321. WIRELESS AI BASED INTELLIROBOT FOR MATERIALS HANDLING
322. GPS ENABLED PC BASED GEOGRAPHIC INFORMATION SYSTEM (GIS) AND ROUTING/SCHEDULING SYSTEM
323. AUTOMATED WEIGH LOAD CELL
324. BATCH WEIGHING & AUTOMATION SYSTEM
325. STAIN GAUGE WEIGHING SYSTEM
326. TANK " HOPPER WEIGHING SYSTEM
327. VESSEL WEIGHING SYSTEM
328. COMMERCIAL WEIGHING SYSTEM
329. VESSEL WEIGHING SYSTEM