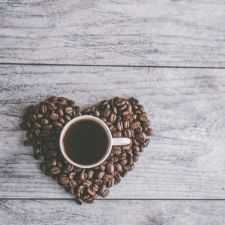 Coffee Room
Discuss anything here - everything that you wish to discuss with fellow engineers.
12763 Members
Join this group to post and comment.
Problem with having multiple OS on my computer
mine is multi os...i repaired my xp... so my vista gone .... but i did't delete the system files yet so tell me how to enable my vista...................;-);-);-);-);-);-);-);-);
Frankly speaking, I do not understand your question. Before I write further, may I request you to pay attention to formatting of your posts?

Could you tell us how you repaired XP? What was the problem you were facing with XP?
now repair vista then enable xp ok sorry bt write in more detail.
my pc is multi os .... i had some problem before so i repaired my xp using botable cd....now i don't have any problem with my xp... but now my system become single os... xp rewrite the boot record....so please tell me how will i get vista back(with out installing again)??????
Boot from windows xp cd and try using fixmbr command in recovery console.
I dont know exact syntax.
Hi,
Since the way XP writing the boot information and Vista writing the boot info is different. We cannot use XP fixmbr to fix this problem.
We need to use some bootmgr application which understands both Vista as well as XP formats.
I have taken the required section for fixing this from
Install Windows XP in a Dual Boot with Pre-installed Windows Vista
Download and install VistaBootPRO. Make sure you follow the prompt to install .Net Framework 2.00 as VistaBootPRO will not run without it.
Open VistaBootPRO, ignore the prompt to backup your BCD. Go to the System Bootloader tab, select "Windows Vista Bootloader" in the first section and "All Drives" in the second section and then click Install Bootloader . Next, go to the Diagnostics item on the menu bar and select "Run Diagnostics". VistaBootPRO will default back to the Manage OS Entries page and you will see that you now have entries there for "Earlier versions of Windows" as well as "Microsoft Windows Vista".
Install the Vista bootloader
Restart your system and select the operating system you would like to boot to.
The Vista dual-boot menu
Thanks & Regards
Sriram
Thanks for the post, Sriram 😀

Another way to do it is booting with the Vista DVD (if you still have it). There is an option to "fix" the boot manager of Vista.