Home

>

Apps

>

Groups

>
Privacy-Concerned Light-Weight Firefox Focus Arrives On Android: We Tested It Out
Question asked by Satya Swaroop Dash in #Gadgets on Jun 20, 2017
While Firefox has a lot of ground to cover before it becomes the go-to browser on Android, it has taken steps to achieve it with the launch of Firefox Focus on Android. You might have heard the name Firefox Focus before because it was launched as an iOS exclusive about a year ago. The Firefox Focus has been launched today on Android and is available for download on Google Play. The Firefox Focus allows you to browse websites on your mobile device sans clutter by blocking advertisement, analytics and social trackers. This means your web activity is safe from web services which track your usage and curate targeted advertisements to you on other apps and websites.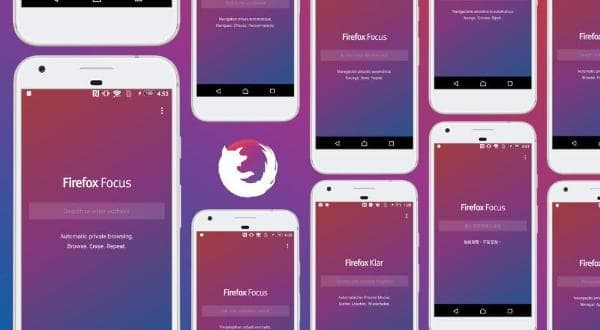 ​
There are a couple of differences between the iOS and Android version of Firefox Focus. For example on the Android version you have additions like ad tracker counter which shows you the number of ads that are blocked per site when you tap on the menu on the top right hand side. In cases where you find that a website is performing erratically due to tracker blocking you can simply disable it in the settings. If you run the Firefox Focus in the background it reminds you of that and gives you the option of single-tap to erase browsing history right from the notification bar.
We tried out the Firefox Focus Android app on a Moto E (2nd Gen.) to check its performance on devices that have 1GB of RAM. The installation was fast as the Firefox Focus took around 4MB of download. Once it was installed we found that it took around 8MB of storage space on the internal memory. Sadly the app cannot be moved to SD card without rooting.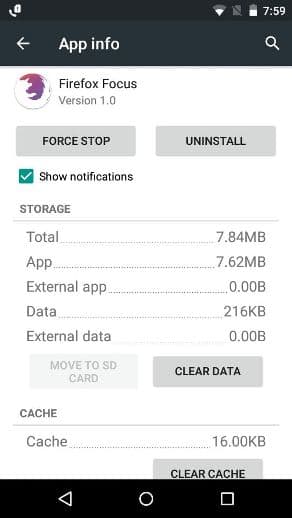 ​
Firefox Focus was relatively quick to open and we were befuddled by the fact that we could not take screenshots of the welcome screen. We soon discovered that the Firefox Focus has a Stealth setting which does not allow you to take screenshots. Once we disabled that from the settings menu we started fiddling around with the app.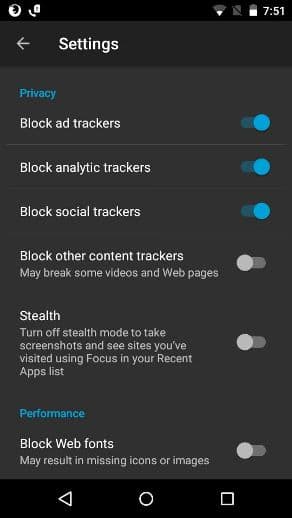 ​
We loaded our website which took a little more time than expected partly because it was the first run and partly because it does not have cache storage. The menu displayed that it had successfully blocked 5 trackers.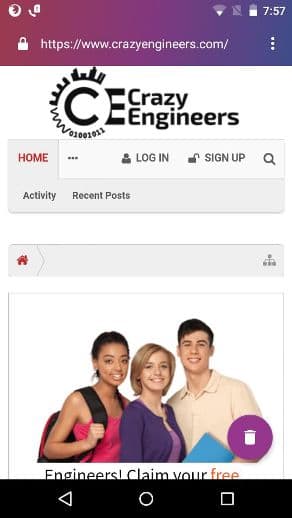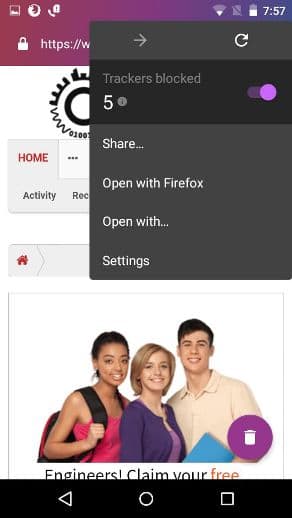 ​
While visiting websites which have different versions for desktop and mobile we found that it loaded the mobile version and there was no way to switch it back to desktop version. The thing that we found a bit worrisome was that there was no multi-tab browsing. You can only browse on a single tab only and once you hit the back button and return to home all your browsing history gets automatically cleared. We minimised the app and found the Firefox Focus notification which lets us delete our browsing history without returning to the app.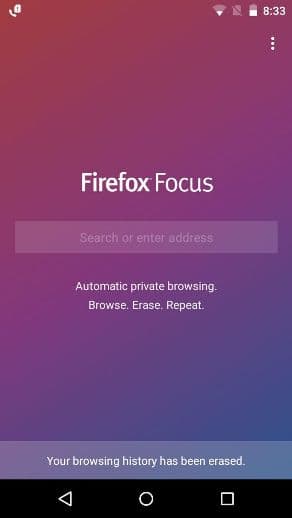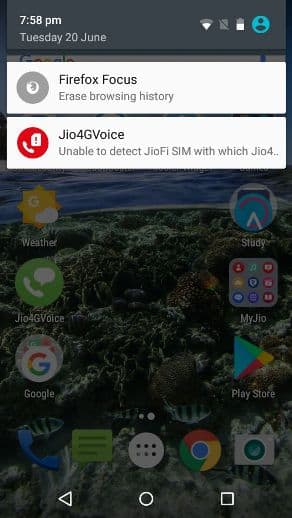 ​
For its entire privacy focused attitude we found it slightly irritating that the default search engine was Google. Although you can change it to various options including DuckDuckGo which promises not to track your search results.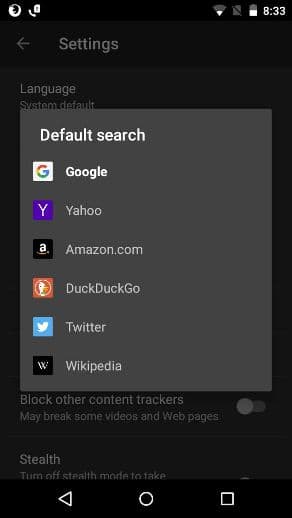 ​
As compared to other privacy browsers such as CM Security's Private Browsing we found Firefox Focus to be more polished in performance as it is backed by a reputed name in the industry. You can check out the app on the link which is mentioned below.
Source:
Mozilla Blog
,
Firefox Focus on Google Play
Posted in:
#Gadgets
Thanks for sharing info
It's simple and easy
Love the lite version of Firefox
It gives the more privacy it is so nice and useful.