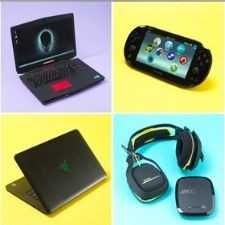 Gadget Geeks
Discuss all electronic gadgets - ask questions, doubts, troubleshooting tips et al. to fellow gadget geeks.
630 Members
Join this group to post and comment.
Power Generating Windows Now One Step Closer
Delft University of Technology graduate Jan Willem Wiegman recently got published in the Solar Energy Materials and Solar Cells journal for his research into 'power-generating windows', which employs a thin layer of foil or coating (referred to as luminescent solar concentrators) on windows to absorb sunlight falling over the surface and then concentrate it to a thin strip of solar cells lined up on the perimeter of the windows. The study provides us estimation of the total power generated and it's relation to the color of the luminescent material used.
Image Credit: www.cleantechnica.com
A transparent coating produced 20 watts of power per square meter with an efficiency of 2%. While a foil absorbing all the colors of the solar spectrum and another foil specifically absorbing blue, violet and green light particles (giving the window a red tint) work with an efficiency of 9%. The research further broadens the scope of adopting luminescent solar concentrators as a cheap source of producing solar energy.
Via:
PhysOrg.com