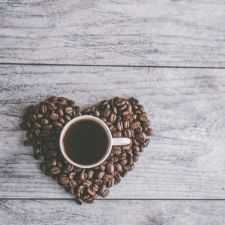 Coffee Room
Discuss anything here - everything that you wish to discuss with fellow engineers.
12921 Members
Join this group to post and comment.
Please Help!!!!! Help!!! 'm confused :confused:
Hi all,
I am a bachelor in mechanical engineering. I am planning to pursue a MS in USA. However, I am confused as to which course I must choose.
I am considering following courses::
1. Automobile Engg
2. Aerospace Engg
3. Industrial Engg
4. Manufacturing Engg

Please help me choose a course that will get me a well paying job in the US after completion of the course and also suggest a college for the same course. I have 1300 in my GRE and 65% aggregate.
Any suggestion is welcome...
Thanx in advance...
@pratap
See in my 4 years of engineering career i have never seen anyone going for MS and taking care for the amount of salary he is going to recieve after completion.
People who go for MS really enjoy there branch/studies and they want to know more about the subject,to do reasearch in their specialised field.See as far as money is money is concerned then i would suggest you not to go for MS.Instead study here in india and clear IIMs and all.Get a white collar job and enjoy.BEcause if you are not going to enjoy your subject,then its of no use.
You really have to work hard.Dont just see the amount of money.
You have given options,think what interest you more.Generally MS in your own branch is considered as a positive point.
Hm, my opinion is MS would be an option if you do want to specialize and research more, like LORD_EC said. Personally, what I would have done was after graduating with a bachelor degree, I would work for a few more years and get engineering certifications and all before I pursue further studies. Experience in the industry is very vital in the eyes of your prospective employer. I hope senior CEans who are working can confirm this 😛

If you are interested in doing MS for gaining knowledge more than the thought of making alot more money, I guess you should go for it! 😀

In the US, I believe the Aeronautical industry is a good place to go. Boeing is cranking up big orders these days. Lockheed and Northrop are pretty stable too, I think.
My $0.02 -

Close your eyes and choose the one you love the most! Don't make a mistake at step#1 ! Getting a good salary job would be step#10.

Don't be confused. You must love what you do. I became an Electrical Engineer because I loved to mess up with anything that involved 'electricity'.

You do not know what the scene will be after 2 years. I don't think getting a job will be a problem.

-The Big K-
Hear, hear. fully agree with Biggie there! If you do not love what you are doing, then it simply ends up becoming a routine and mundane job... if you love what you do, then you go to the office with a spring in your step 😀

money and salary are things which are to follow if you really like what you do!! the oft quoted follow your heart advice really works here 😀
Dude......i too am a mechanical engg.....well i too am plannin to persue a MS .........do u hav any idea abt colleges in us offerin automobile engg MS.....well i first was plannin to take aeronautical...later learned tat d job oppertinities r alarmminly low.............and they more over prefer green card holders or a job