Home

>

Apps

>

Groups

>
Play Tons Of Paid Android Games For Free With Airtel Wynk Games [Beta] Subscription
Question asked by Satya Swaroop Dash in #Gadgets on Dec 29, 2015
Bharti Airtel has launched a new games subscription service that will let its users play over 2000 paid Android games for free on their devices by paying a nominal subscription fee. The Airtel Wynk Games service was launched today and is currently in beta. You won't find the Airtel Wynk Games app on the Android Play Store; instead you have to head over to
Wynk Games
and get the apk (Android Application Package) file and follow the instructions to get the app installed on your Android device. If you are an Airtel subscriber you will get one month Wynk Games membership for free and if you rely on any other cellular provider you will have to buy a subscription by using Paytm wallet or iPayy. Subscription rates start at Rs. 29 per month for the beta phase. Once the app is launched as live, non-Airtel customers will have to shell out a minimum of Rs. 99 per month. So the question now is, is the subscription worth it? Let's find out.
​
Airtel has sought help the technical expertise of California based, Playphone Inc to develop Wynk Games. Playphone has launched similar services in USA and Brazil by tying up with telecom companies such as Verizon and Claro respectively. Once you download and install the Airtel Wynk Games you will be able to download over 2000 paid games from over 150 developers which include famous ones like Square Enix, Zeptolab, Thumbstar, Tresensa and Bulkypix. During the subscription period you will be able to download an unlimited number of games and play them even without an active data connection. To save data costs, Airtel gives you the option of downloading games via Wi-Fi too.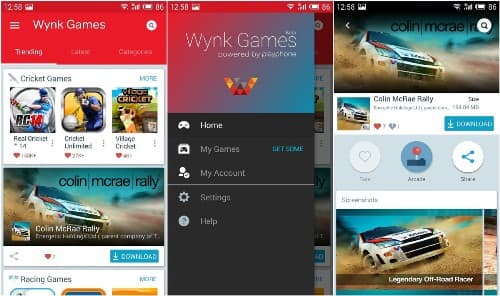 ​
The best thing about Airtel Wynk Games subscription service is that the premium games you download through this platform do not contain any ads or in-app purchases. This means you can enjoy the games without having to shell out your actual cash for in-game money. If you hate the micro-pay freemium gaming trend you will fancy using Airtel Wynk Games. Bharti Airtel has put out a request to mobile game development studios to join the Playphone platform so that they can be featured on Airtel Wynk Games. All it takes it an additional 10 lines of code and you game can be submitted to Playphone platform and subsequently to Airtel Wynk Games.
Feel free to check out the app and subscription service and let us know what you think about it in the comment section below.
Direct Download Link For Airtel Wynk Games: Click Here
​
Posted in:
#Gadgets