Home

>

Apps

>

Groups

>
Origami Robot Pill Developed To Help With Stomach Operations
Question asked by Ashish Nanda in #Robotics on May 15, 2016
Most Stomach related operations or application of medication to a targeted area of the stomach is a very complex task and at times require surgery to achieve the desired results. A joint team of researchers from Massachusetts Institute of Technology, University of Sheffield and Tokyo Institute of Technology has devised the world's first origami robot prototype. The current version is folded up and put inside a gel capsule which is then swallowed. The robot expands once the capsule dissolves and can be controlled using magnetic field to perform the desired tasks. The construction of the robot is simplistic but it can be used to carry and deliver medicine to specific parts in the stomach and with some more advancements it will be able to perform operations as well.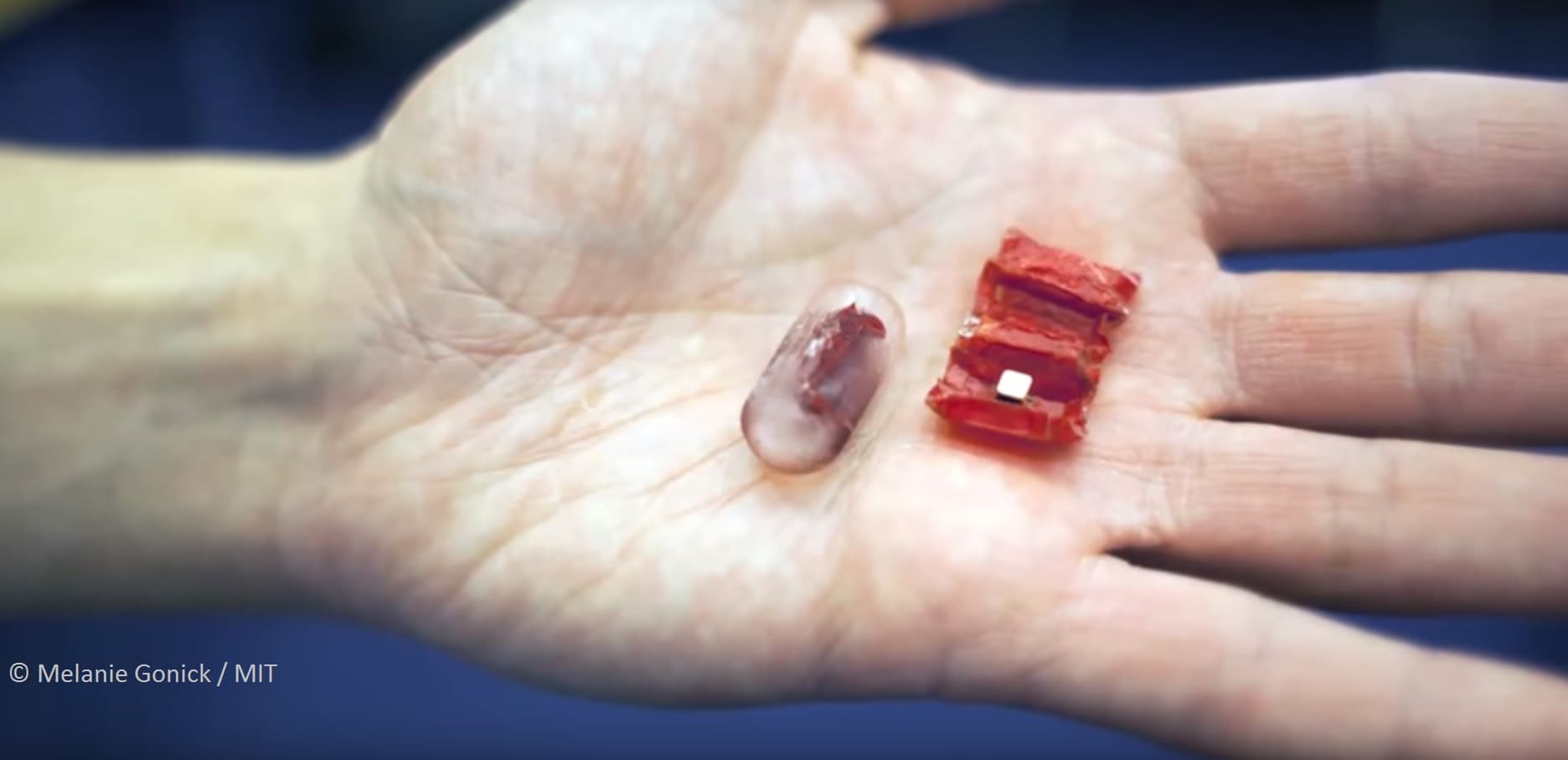 ​
This new robot is a successor to a similar robot that was showcased last year, but has a much better build. Its structure is made of paper-like bio-compatible material (same as the one used to make sausage casing) which is folded up to be put in a capsule. The tip or head on the robot contains a permanent magnet which is mainly used to control the robot's motion by applying an external magnetic field but can also be used to pick up objects. Once swallowed, the robot expands and its stick-slip motion technique helps it stick to a surface and move around. One such application is removing swallowed batteries from the stomach/esophagus.
A study reflected that around 3,500 cases about batteries being swollen by children are reported every year and majority cases are for the small button-cell batteries used in remotes, toys and clickers. If the battery stays in the stomach for a prolonged time, it could come in contact with the skin and burn it, which also causes it to embed into the skin. The team demonstrated in a conference how the battery can be removed from the stomach using this tiny robot and the magnet attached to its head.
The researchers are currently trying to embed sensors into this robot to perform much complex tasks. Their aim is to make the robot work on its own without any external help, such as the external magnetic field, in performing the task. The robot has the potential of carrying sensors to collect data, carry drugs/medication at a targeted area and even conduct small operations inside the stomach/intestine.
Source :
MIT News
Posted in:
#Robotics
This one injects drugs into the intestine wall for immediate absorption. The needle dissolves off.