Home

>

Apps

>

Groups

>
OnePlus & Cyanogenmod OTA Update Mystry Solved
Question asked by Kaustubh Katdare in #Coffee Room on Dec 9, 2014
If you are one of the tens of thousands of people from India waiting for an invite to buy the OnePlus via Amazon.in; this update is probably the most important to you! Unfortunately, it's bit disappointing too! Just as the Chinese Xiaomi prepared to launch their phones in Indian markets, Cyanogenmod and Micromax inked a special exclusivity deal that allowed Micromax to launch Cyanogenmod OS powered device called Micromax YU. The deal also meant that OnePlus would not be able to ship Cyanogenmod OS on their phones! OnePlus folks worked out their own firmware quickly for Indian users; but those who had already bought the phones from other global markets did not know whether they'll receive OTA firmware updates for their phones.
On December 04, Cyanogenmod wrote a blog post that they will continue to offer firmware updates OTA (over the air) to all the owners of OPO. The news made all the Indian owners of the phone joyous. But Cyanogen has come up with a new post that basically says that while the global owners of the OnePlus will continue to receive the OTA updates, the users in India will NOT receive the update. If this is still confusing to you, following bullets will make it crystal clear for you-
If you bought the phone outside India : you WILL receive OTA updates.
If you bought the phone in India (via Amazon) : you WILL NOT receive OTA updates.
This announcement is likely to mean that if you buy OnePlus One via Amazon India and then flash your phone with Cyanogenmod manually; your phone will NOT receive OTA updates. You will however continue to receive the firmware update from OnePlus; for their custom ROM.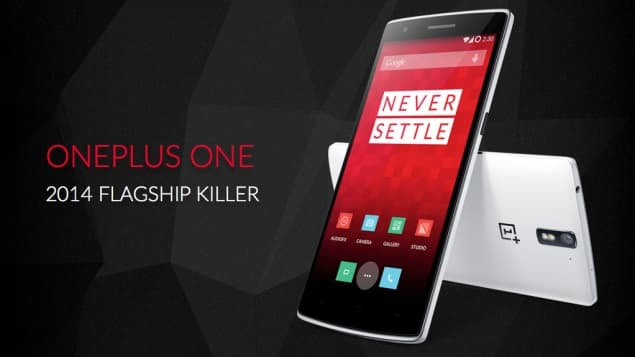 ​
For details, head over to the source link. Be aware of the latest developments on the firmware side before you buy the phone that's quite difficult to buy! If you have questions, you may post them below.
Source:
Cyanogen
Posted in:
#Coffee Room