Home

>

Apps

>

Groups

>
On Your Mark, Get Set, Self Destruct Sequence Initiated
Question asked by Sharvari Panchbhai in #Coffee Room on May 22, 2015
Many of us use electronic gadgets for our day-to-day activities and often junk them later when they get old. Have you ever wondered where do these retired and rejected devices go? Well, instead of recycling the entire devices, most of the e-waste goes to landfill or is piled up into giant mountains. In order to tackle this kind of problem, University of Illinois researchers are trying to devise different methods for disintegrating the devices which will also aid manufacturers in recycling costly materials. In this research, they have come up with heat-triggered self-destructing electronic devices that will not only help in reducing electronic waste but also will boost sustainability in device manufacturing.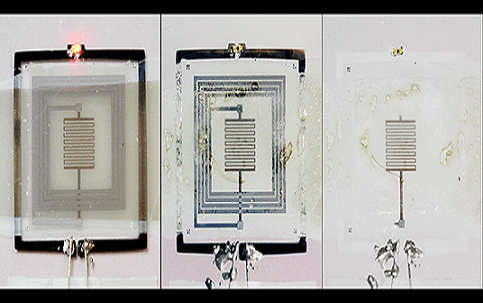 ​
For this project a group led by Scott R, aerospace engineering professor, joined forces with John A. Rogers' team that was involved with the development of transient devices that dissolve in water. The researchers printed magnesium circuits on thin flexible materials . Then they trapped exceedingly small, microscopic droplets of a weak acid in wax (similar to the wax which is used to make candles). Later the wax was coated onto the devices, thereby turning the electronic devices into heat-triggered devices. The devices are broken down or dissolved when they are heated at a particular melting temperature. That time the wax melts and exposes the device to the acid. Moreover, the device dissolves quickly and completely.
The researchers have designed a radio-controlled trigger for remotely initializing the self-destruction process. The disintegration process can be performed at varying rates just by altering the temperature, thickness of the wax and concentration of the acid used. Instead of dissolving the whole device at a stretch, different components of the heat-triggered device can also be degraded just by coating them with wax separately and giving them different melting temperatures. Thereby, saving those parts that can still operate. As per the researchers, they can develop a device that can self-destruct as quickly as in 20 seconds or up to couple of minutes after the heat is applied.
The scientists have also tried to disintegrate the gadgets by using triggers such as ultraviolet light, heat and mechanical stress. If you want to have a detailed look at their work, the research paper was published in the journal Advanced Materials.
Source:
University of Illinois
Posted in:
#Coffee Room