CrazyEngineers V4: Early Access
We are developing the next version of CrazyEngineers. If you wish to receive latest updates and early access, click the link below.
Home

>

Apps

>

Groups

>
Now A New App Lets You Find Out Who 'Unfriended' You On Facebook
Question asked by Rucha Wankhede in #Coffee Room on Feb 21, 2016
The new app is called Who Deleted Me, said a media report. It lets people know who "unfriended" them on the popular social networking website Facebook since their last login. The feature claims to be the only working app to see who unfriends you on Facebook. It works by the mechanism of saving your friend list and checking it periodically to see if someone's missing from the list to let one know.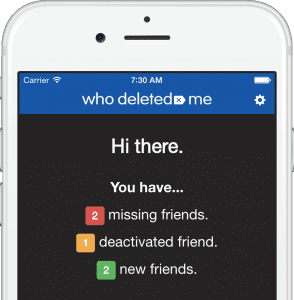 ​
The various features of the app include, a notification when somebody unfriends, checking if people deleted you or just deactivated, helping to keep things organised by marking who one deletes/deleted, and getting notifications if one makes new friends.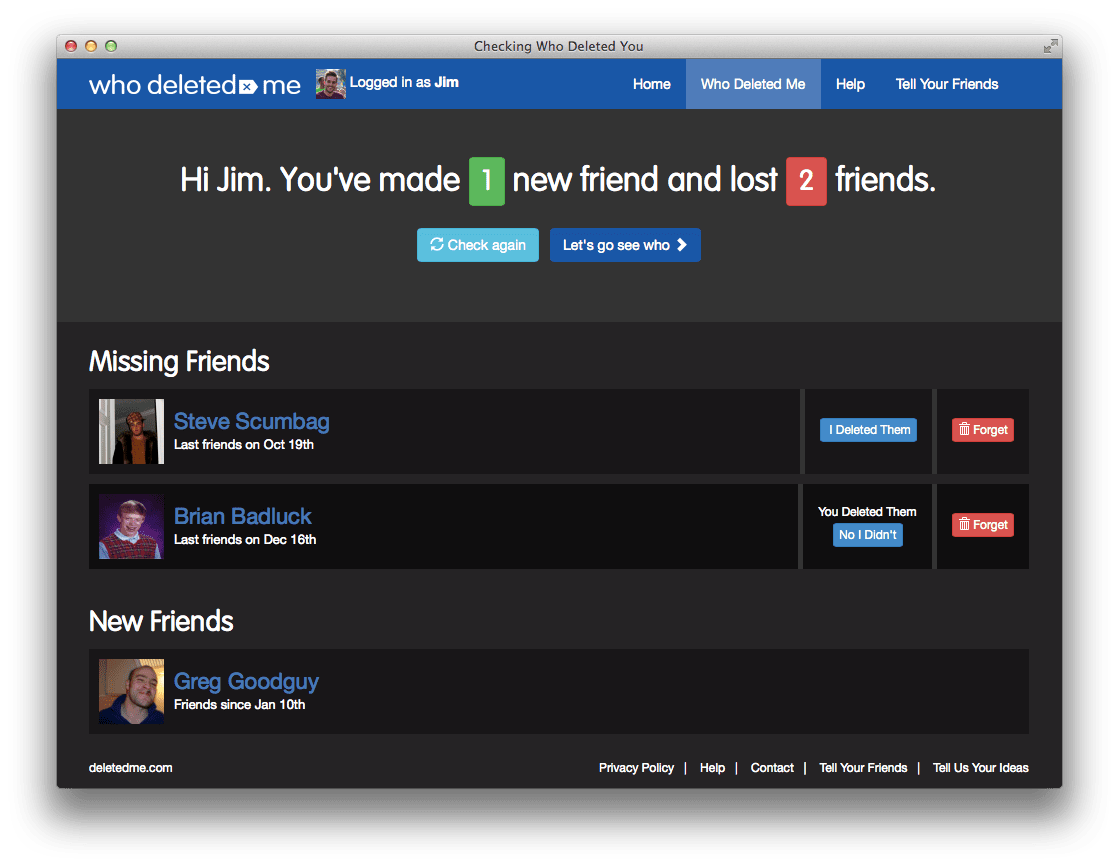 The app is available for download for iOS and Android systems. Taking into consideration only one's current friends list, it cannot provide though backdated information on who has deleted you in the past. One can install the browser extension of the App from the homepage if they already own an earlier version. All the existing data will be saved enabling one not to lose the old list of who deleted them.The app starts firing up the data following the day you download it and sign up.
It seems keeping a track of people who exorcised you, never got any easier.
Source:
Whodeletedme
Posted in:
#Coffee Room