Home

>

Apps

>

Groups

>
Novel Biosensor Developed To Detect Signs of Alzheimer's, Parkinson's And Cancer
Question asked by Rucha Wankhede in #Gadgets on May 24, 2016
Researchers at National Nanotechnology Laboratory (LNNano) in Brazil have successfully developed an electronic device for detecting a pair of biomolecules related to various types of cancer and neurodegenerative diseases such as Alzheimer's and Parkinson's. The platform could be effectively deployed to diagnose complex diseases quickly, safely and relatively cheaply, using nanometer-scale systems.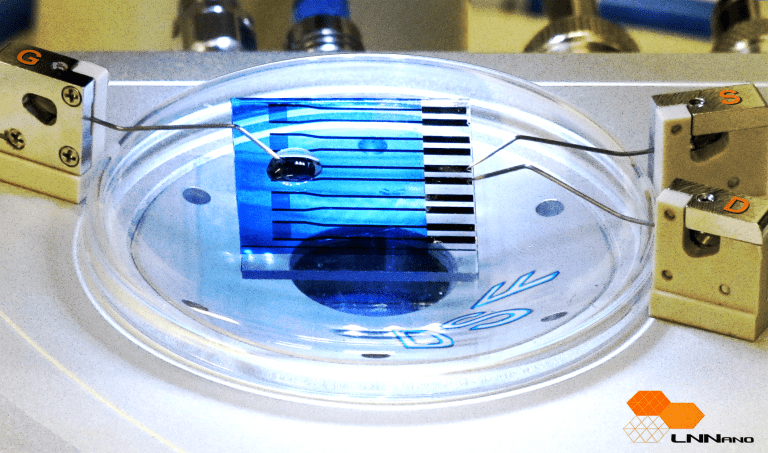 The set up is based on a single-layer organic nanometer-scale transistor on a glass slide. It contains the reduced form of the peptide glutathione (GSH), which reacts in a specific way when it comes into contact with the enzyme glutathione S-transferase (GST).
GST is linked to Parkinson's , Alzheimer's and breast cancer, among other diseases. The reaction between GSH-GST is what is detected by transistors to be used for diagnostic purposes, with the advantage that such molecules are sensed even when they're present at very low levels in the examined material, thanks to its nanometric sensitivity. The device developed at LNNano differs from conventional transistors in that it has only one pair of electrical contacts covered by an organic layer, which simplifies fabrication of the transistor. In this architecture, the organic film is exposed in a liquid medium, wherein there is a third electrode for the detection of biomolecule pair.
The technology applying the concept of organic transistors is quite recent and the reporting for the detection of GSH-GST is first of its kind, quoted the researchers. The novel breakthrough could open up new vistas in the arena of Biomedicine as these devices are easily modifiable, simpler and highly accurate than the conventional ones.
The study was published in the journal Organic Electronics.
Source:
LNNano
Posted in:
#Gadgets