Nokia 'Bandit' May Officially Be Called The 'Nokia Lumia 1520'
Nokia's so-called phablet codenamed "Bandit" shall be termed Nokia Lumia 1520, if rumours are anything to go by. The device recently received its Bluetooth SIG certification. This is what @evleaks' tweet reads-

Nothing apart from this has been revealed by the celebrated leaker, who's been pretty much on-the-spot with his leaks in the past. Since this not an official confirmation, it's better to take this piece of news with salted popcorn.
Earlier, it was reported by
Nokia Bandit: a 6-inch giant Windows Phone coming soon - The Verge
that Nokia was then testing a 6-inched gadget that ran an updated version of Windows 8. The blog even claimed that the device codenamed 'Bandit' shall feature a full-HD 1080p display along with a Qualcomm Snapdragon quad-core processor under its hood. The report even mentioned of a 20-megapixel rear camera adorning the phablet.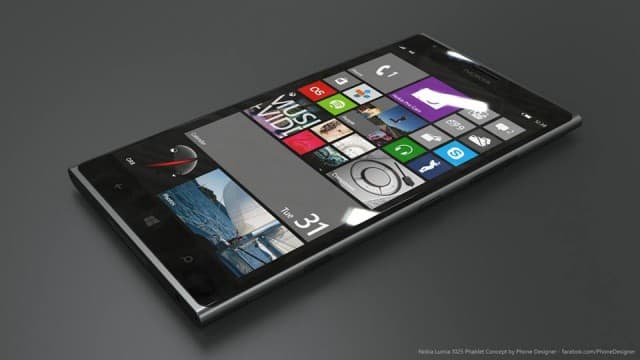 However, the device may not see light until Microsoft unleashes the GDR3 update to the existing Windows phones. But hey, anything may happen by CES 2014 or MWC 2014. Fingers crossed.
Replies
I was just waiting for this. Samsung was already in this tab concept with both feet projecting Android. Nokia is launching its version with Windows. It seems a fair competition now. Lets see if Lumia 1520 manages to capture the market where Surface failed badly.

Sarathkumar Chandrasekaran

I feel a phablet to be a better consideration for a tech lover.It has got power,features,life and not to leave-compactness making it a perfect match for students and tech lovers.Hope NOKIA sustains its 3rd place as it has other than samsung there are more competitors outthere to pick the spot.
You are reading an archived discussion.
Related Posts
Sony's latest flagship device, the Xperia Z1, has got some outstanding specs to boast about, and one specific feature of the Android beauty that really had our attention arrested is...
can anyone give a suggesion that what project on automobile or heat transfer can be done?It should be some of automobile problems which can be cured.Please help.
Is it because every other components are installed on it?
​Read the graph & tell us what can we do to fix this?
.I am second year ee student.i a awaiting for doing great project in electronics field.