Home

>

Apps

>

Groups

>
New Internet Technology Introduced By NASA Aboard ISS
Question asked by Satya Swaroop Dash in #Coffee Room on Jun 22, 2016
National Aeronautics and Space Administration (NASA) has debuted a new internet technology aboard the International Space Station (ISS) that shall help create a Solar System Internet that is much faster and reliable than the existing technology. The internet technology is called Delay/Disruption Tolerant Networking (DTN) and it shall help automate and improve data availability for the space station experimenters. The DTN is also said to offer more efficient bandwidth utilisation and will enable more data transfer than ever.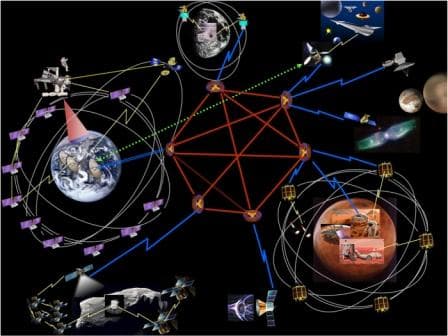 ​
The older method of internet on ISS worked in a different manner. Normally, all the connection points or nodes which are essentially satellites required to be active at the same time in order to send information back to base station on earth. This was not an effective method as various factors such as planets, spacecraft and radiation could block the active signals making it difficult for the information to reach earth. This also caused longer send times and some data could get corrupted in the process.
To get rid of this problem NASA had been testing the DTN technology for quite some time. DTN uses a "store and forward" data network where partial packets of data are stored in nodes until they can be sent to the next node. These partial data packets are then joined at the final node whether it's on Earth or the ISS. NASA says this method of data transfer shall also work for a robotic spacecraft in deep space or when humans inhabit another planet.
Source:
NASA
via
Engadget
Posted in:
#Coffee Room