CrazyEngineers V4: Early Access
We are developing the next version of CrazyEngineers. If you wish to receive latest updates and early access, click the link below.
Home

>

Apps

>

Groups

>
New glucose-monitoring smartphone case to offer blood-glucose check on the go
Question asked by Rucha Wankhede in #Gadgets on Dec 9, 2017
In a world which is getting increasingly digi-savvy, health monitoring via the aid of technology seems to be the most logical thing. In a new breakthrough, Engineers at the University of California San Diego have developed a smartphone case and app which will make it easier for patients to record and track their blood glucose readings both at home or on the go. The glucose-monitoring kits which are widely used currently are carried as a separate device by patients; thus, integrating blood glucose sensing into a smartphone could effectively eliminate this need.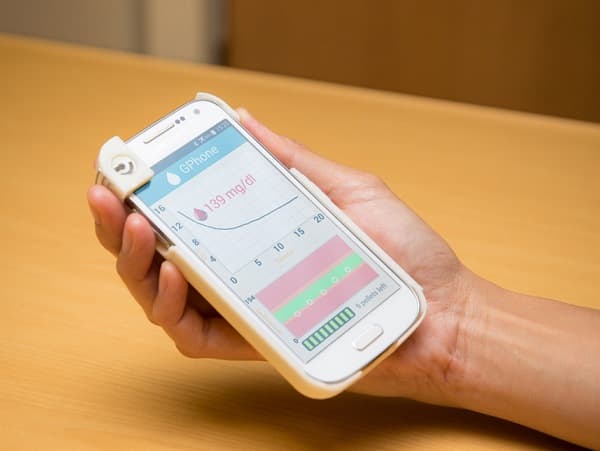 ​
The said device dubbed GPhone, is a portable glucose sensing system consisting of two main parts. One is a slim, 3D printed case that fits over a smartphone and has a permanent, reusable sensor on one corner. The second part consists of small, one-time use, enzyme-packed pellets that magnetically attach to the sensor. The pellets are housed inside a 3D printed stylus attached to the side of the smartphone case. These pellets contain an enzyme called glucose oxidase which reacts with glucose. Their reaction generates an electrical signal measured by the sensor's electrodes; greater the signal, the higher the glucose concentration. A printed circuit board enables the whole system to run off a smartphone battery.
To run a test, the user would first have to take the stylus and dispense a pellet onto the sensor - this step activates the sensor. S/he would then need to drop a blood sample on top. The sensor measures the blood glucose concentration. A custom-designed Android app displays the numbers on the smartphone screen through wireless transmission of the data via Bluetooth. The whole process of test takes about 20 seconds. Afterwards, the used pellet is discarded, deactivating the sensor until the next test. The researchers quoted that the stylus holds enough pellets for 30 tests before it needs to be refilled.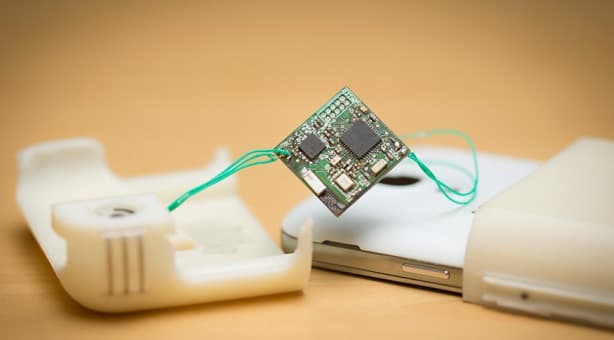 ​
The team tested the system on different solutions of known glucose concentrations. The results were accurate throughout multiple tests. This system is versatile and can be easily modified to detect other substances for use in healthcare, environmental and defense applications, quoted lead researcher Prof. Joseph Wang (Nanoengineering) from UC San Diego Jacobs School of Engineering.
The future vision for the researchers comprises of-integrating glucose sensing directly into a smartphone rather than a case and including a function in the app that sends phone alerts reminding users to check their blood sugar. The work is currently at the proof-of-concept stage and is published in the journal
Biosensors and Bioelectronics
.
Source:
UCSanDiegoNews
Posted in:
#Gadgets