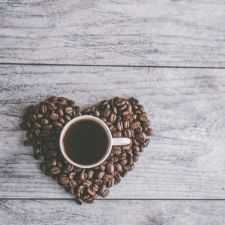 Coffee Room
Discuss anything here - everything that you wish to discuss with fellow engineers.
12914 Members
Join this group to post and comment.
Net Neutrality - Good or Bad?
For those who don't know the term, here's what wikipedia says about 'Net Neutrality'

Network neutrality (also net neutrality, Internet neutrality) is a buzzword used to describe a principle proposed for users' access to networks participating in the Internet. The principle advocates no restrictions by Internet service providers and governments on content, sites, platforms, the kinds of equipment that may be attached, and the modes of communication.

The principle states that if a given user pays for a certain level of Internet access, and another user pays for the same level of access, then the two users should be able to connect to each other at the subscribed level of access.

What do you think about this principle? Is it good for all?

PS:
According to Tim O'Reilly,
There are two concepts of net neutrality. One is you can't discriminate against any particular company or any particular application. But on the other hand you can discriminate against classes of applications. You could prioritize video lower than voice, or a bulk download of data lower than something that requires real-time communication. Prioritization will be contentious, but capacity limitations will make it clear why it's necessary.
Although I think net neutrality is a good thing and has been a component of the web since it's start, I don't see it continuing long term into the future.
Hi all,
In my point of view, Net neutrality is not benefitful program for arising economy like India.
Reason for my claims
There are millions of websites around the world, if some one is insisting you to do its really curb down your individual freedom.
Lot of Indian startup will not get an opportunity to grow. Such that in future we should use the app/Websites of foreign companies.
Motive behind Facebook and others is suspicious. Of course Facebook is not NGO which serves the country, It is Social media company which markets all our contents.
Its classify the society; Rich will buy the higher cost packs and poor will only use the free basics. by this in future what information shared with people will be controlled. Offers and scheme is not informed to the poor people.
The issue of net neutrality and differential pricing are very much connected. Allowing differential pricing for data would amount to curbs on freedom of choice to access Internet. It violates the principle of equal treatment to all internet traffic without prioritization. Free basics from Facebook has also heated up things and the question of neutrality.
It threatens the principle of equality of opportunity, and innovation.
Public good and private gain aren't always easy to achieve when financial interests come in the way.
With fast exhausting developed market, and no clear laws in the country on the issue we really need to tread cautiously and mindfully.
There's no question of net neutrality being bad, it is in fact one of its USPs and we need to preserve it all costs.