Home

>

Apps

>

Groups

>
Negotiation Is A Key To Success [Finance For Engineers]
Question asked by Shrikant Bedekar in #Coffee Room on Jan 27, 2014
" Let us never negotiate out of fear but never fear to negotiate." John F. Kennedy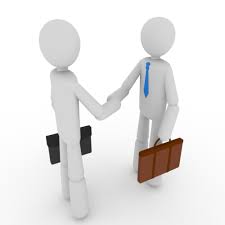 ​
Negotiation is an art. Negotiations are an important part of any business deal. Each party has some interest when they put their negotiation skills at the business table to negotiate. To be successful in negotiation you have to do your homework, you have to know what you can concede to, what can be further negotiated and when to put your foot down and be assertive. Sometimes you have to give something to gain another. Negotiation takes place everyday at so many places, for ex: while buying vegetables, deciding the pay scale etc. then why not use our negotiation skills while buying a financial product to get a better deal.
Various financial entities have different rate and fee structure prescribed and they charge the consumer based on that. If negotiated these charges can be reduced. If the customer is reputed and loyal then the charges may be completely waived. In such a case it is bound to have a positive and a considerable impact on the amount that you are shelling out.
Posted in:
#Coffee Room
I think most of the people do not know that they can negotiate when buying a financial product. Let's say I'm buying a policy from HDFC; is there a chance of negotiating the total investment I need to make, the instalments I need to pay et al?

Would be nice if you could take up a practical example of negotiation and how negotiations can be done. 👍
Various entities have a prescribed fee structure. Lets say there is processing fee, administration fee for a loan, if you negotiate they may waive it or charge you less.
@
Shrikant Bedekar
Do put in practical examples in detail. Readers are more keen on how to apply a rule in real life more than just reading one.