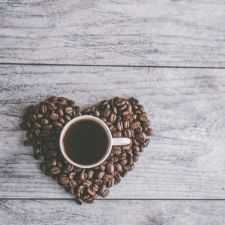 Coffee Room
Discuss anything here - everything that you wish to discuss with fellow engineers.
12834 Members
Join this group to post and comment.
Need your guidance - Career related help
Hi ! I m currently persuing in final year of Electronics and telecommunication engineering branch ...........as i will complete my B.E. within 4 months ,i need help from yours side ......I m basically from kolhapur.........i dont no the market situation thats why i m in tension that what shoud i do further..........
i m interested in hardware and not software.............so i want u r opinion



with warm regards,
Deep
Need u r guidance.......

Hi...! everybody i m currently studying in final year of electronics and telecommunication engineering branch .......as this is last year i want to plan for future .....what should i do ???? should i go for job OR further studies....
Which course should i do......I m interested in Hardware and NOT SOFTWARE......SO WILL U PLEASE HELP ME TO SORT OUT THIS PROBLEM..........I M SURE U WILL.........


WARM regards,
DEEP
Re: Need u r guidance.......

Deep,

You have already posted your query in General Help section which is the right place to post career related queries. I'm merging your old thread with this. Please wait for someone to answer your query. Also, it helps if you provide appropriate title to your thread.

-The Big K-
@deep:
The answer lies in ur query itself.Always decide what is the thing that is going to give you satisfaction,social status,happiness,money (or whatever u want from ur life).
So if you dont enjoy some X thing,you wont get happiness, no satisfaction so there is no need to pursue career in that field.

Since ur interest lie in hardware: Try for some University abroad so that you can pursure masters in electronics.
If you are short of funds, try getting into a hardware firm (freescale,texas instrument,STM) then go for MS.
Try to help yourself,then only God will help you.

Regards
LORD_EC
Thanks Lord.............What u r doing...?
I gave CAT this year.Lets see what is going to happen.
@deep. There are lots of good hardware firms in India as well, nvidia, intel, amd, et al. All of them have offshore centers in India. So focus there and do what brings a smile on your face 😀.
kidakaka

@deep. do what brings a smile on your face 😀.
There goes the perfect advice. Deep, you don't want others to tell you what to do in life, right? Don't worry about opportunities; they will follow if you love what you love to do.
Since your interest is hardware, first decide what you want to do in the hardware world. Be it running your own business or joining getting a job in MNC or whatever. Once that is fixed, look for the various ways to achieve what you want. Choose the best one and start working on it. For example, if you think post-graduation will help, go for M.Tech / M.S courses.
If you do that, the companies will follow you, you won't have to worry 😉 !
All the best!
-The Big K-