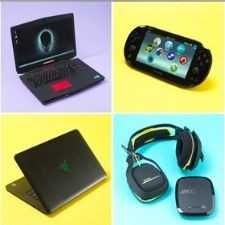 Gadget Geeks
Discuss all electronic gadgets - ask questions, doubts, troubleshooting tips et al. to fellow gadget geeks.
645 Members
Join this group to post and comment.
NASA's Curiosity Under Software Update To Process Images & Use Robotic Arms
The rover which has successfully landed on Mars, is now being updated. The update is in accordance to NASA's plan which includes a software update for every phase of the journey. The rover's memory was earlier suited to land safely on Mars
surviving the '7 minutes of terror'
. Now when the primary task is complete, it has a lot of capabilities which are not required anymore.
NASA's next step is to embed information in rover's brain to incorporate required abilities in it. Updated version of Curiosity, will enable it to actually see. The rover will be able to process images and look for obstacles, allowing it to trace a safer path. The software also incorporates the ability to use it's robotic arm which will enable it to use tools for drilling, scooping , and alike. The update is expected to last till 13th of August. In this duration, scientists are analyzing images captured by Curiosity (inside Gale Crater) to find explorable features on Mars. The upgradation process is as critical as it is important. If anything goes wrong, the rover would be nothing more than worthless piece of scrap.
Via: 
NASA Jet Propulsion Laboratory