Home

>

Apps

>

Groups

>
NASA's Communication Satellite TDRS-L Launched To Strengthen Network For Exploration
Question asked by Ankita Katdare in #Coffee Room on Jan 24, 2014
NASA has successfully launched TDRS-L or third-generation Tracking and Data Relay Satellite at 9:33 pm (0233 GMT Friday) from Cape Canaveral, Florida on Thursday. The concept behind TDRS has emerged out of the need to rely less less heavily on international ground stations and create long-duration and highly available communication coverage. With TDRS-L, NASA will be able to develop a strong communication network between International Space Station, Hubble Space Telescope, human occupied and other spacecrafts and Earth for voice, data and video transmission. The TDRS-L satellite which was aboard an United Launch Alliance Atlas V 401 Rocket (produced and built by Lockheed Martin) is destined for an orbit 22,300 miles (35,900 kilometers) above the Earth.
Since its inception, there have been 10 TDRS launched by NASA. The first TDRS satellite was launched in 1983. And now we have a network of TDRS satellites combined to convey near-continuous signals, information and commands from ground controllers to the the satellites and spacecrafts. The next in the series is TDRS-M Planned for 2015 launch at TBD Cape Canaveral. Of the 11 previous TDRS satellites, six are in service, one is in orbital storage, two are retired and one, No 11, is still undergoing testing. No 2 was destroyed with the space shuttle Challenger and crew in 1986.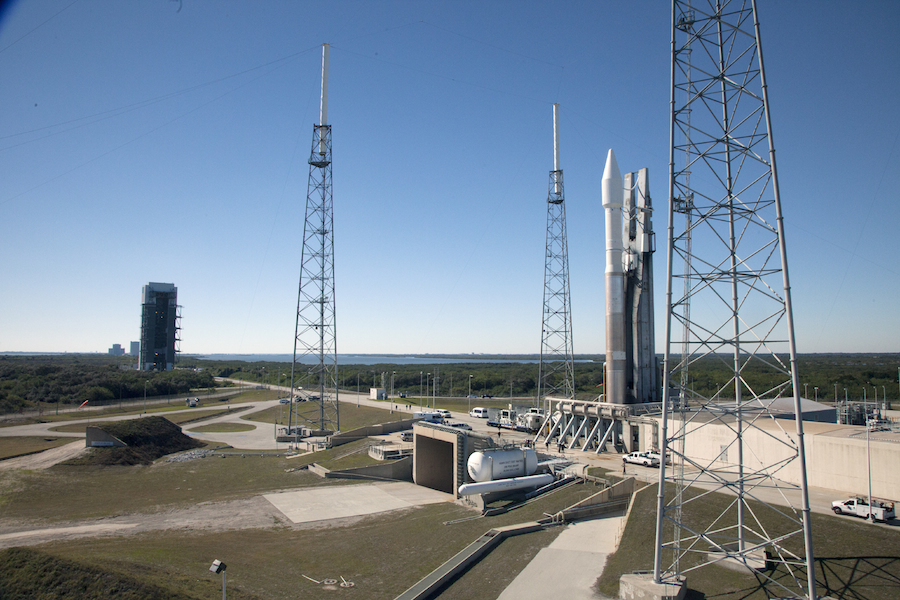 The primary payload of each TDRS is the microwave communications equipment, two gimbaled antennae and a phased array antenna. The gimbaled antennae provide forward (to the customer satellite), return (from the customer satellite), and tracking services to one customer at a time. NASA's Tracking and Data Relay Satellites provide many communications services to a wide variety of missions, studying everything from our own ever-changing Earth to the deepest depths of space. The missions enabled by it include - Earth Observation System, Global Precipitation Measurement, Solar Radiation and Climate experiment among others.
Take a look at the following video put together by NASA Officials -
The space network is hugely expanded by the TDRS-L and will help in exploration and communication to NASA Officials. What are your thoughts on the successful launch of TDRS-L? Share with us in comments below.
Posted in:
#Coffee Room