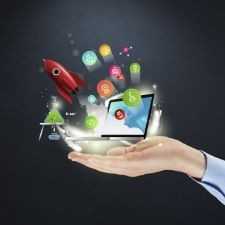 Startups & Business
Global Startup Community: Entrepreneurship is hard - Let's help each other succeed in business.
555 Members
Join this group to post and comment.
Myntra To Be 'App Only' - Learnings For Web Startups?
Myntra is all set to be offered as 'app' only. The online retailer which got acquired by Flipkart for about Rs. 2000 crores last year will shut down its desktop front stating May. If you are thinking this ain't a good move - be informed that about 95% of Myntra's traffic comes from Apps - and not the web version. I'm wondering if there's any learning for the web based startup companies?

Myntra has excelled in the fashion domain and its main rivals continue to be Snapdeal, Amazon, Jabong and others. Note that the world's biggest online retailer - Amazon still continues to be offered both web-based and app-based; and Amazon has not shown any signs of going app only.

I'm wondering if APP is the future. At CrazyEngineers, we've seen pretty rapid growth in users who're accessing the site through mobiles. What's your take?
Apart from the whole 95% people are accessing the website via the app, there is a quite sinister reason for Myntra's move to a mobile app only service. You see, once you are inside an app of a shopping website you find it really cumbersome to search for the same product on another website. On a computer I can open several tabs and search for the same thing on various websites, or, I could use a service like BuyHatke or CompareRaja to do the same. Once Myntra enters app only, BuyHatke or CompareRaja cannot possibly work, So the buyer has to put it more effort to compare rates.
If this was surprising, well, Flipkart folks are planning to APP-ONLY within next one year.
😲
Quoting Michael Adnani, vice-president, retail and head of brand alliances, Flipkart -
A year ago, 6% of our traffic was coming from mobile. In less than 18 months, that traffic is 10-fold. That shows the significance of what a mobile phone is doing for the consumers and consequently doing for us."
The days of preferring larger screens are behind us already? ☕ I thought, not all of us use smartphones. Not all of us prefer push notifications. Not all of us choose swiping the screen instead of navigating to different tabs.
Even though we acknowledge that on CrazyEngineers, most of the times 50% traffic is from mobile.. I don't see us going mobile-only anytime in near future.
What do you guys think? Is it a good move for Flipkart?
If I have to be honest, Flipkart is dumb making a decision like this. It is going to work for Myntra because it is a fashion portal dealing with specific products for a specific audience. Flipkart has millions of users more than Myntra and they deal with almost anything you can think of. On the website, you can get easy access to almost any product and as I mentioned earlier it make comparison much easier. Flipkart is also not taking into account the unreliability of cellular data connections in the country. There is a very good chance that next time they held a big-billion sale, people will be able to buy absolutely nothing unless they are hooked on to the internet via Wi-Fi.

If moving to app-only would have been the next big idea international bigwigs like Amazon and eBay would have done the same ages ago in countries like United States and United Kingdom. India seems to be the only country where we are seeing such drastic changes.