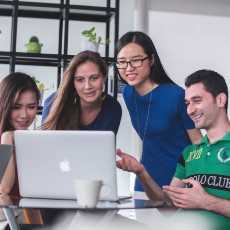 Internships for Engineers
Latest internship opportunities for engineering students
803 Members
Join this group to post and comment.
My first internship experience in HPES
when i was in 4th sem ,One of my friends recommended me to do the summer training from HP. I am very thankful to him. After that I enrolled in summer training program 2015 to acquire technical skills and experience professional environment but at the end of the course I have got much more than expected. beginning in the training i was kind of nervous,but after talking to the trainers i became very happy to find such a nice professors. The HP team is more like a family. I have gained a huge amount of knowledge in the field of embedded systems.In short span of one month i could learn a lot from HPES.I could implement each and every thing that I learned through practical's ,I could enhance my programming skills, that helped me to build my confidence in preparing my own Project.
HPES also provided the Personality Development Classes that helped me in glooming my personality. All the topics are taught very easily that's why i am able to learn them very quickly.It provides the precious knowledge in an easy way. HPES enhances the creativity in each student & gives the better Ideas.I will never forget the polite & helpful nature of the trainers, I am thankful to HPES that it gave me an opportunity to get trained under IIT Professor. at the end of the training we are provided with the materials and we are given tests which will tests our knowledge on that particular topic we trained under.they will provide certificates also.
I do feel that training has prepared me for my future carrer in that i was able to create my own project with my own ideas.
my advice to future interns is.......take intiative and get involved in the subject as you can.be open minded,dont afraid to ask questions.
"The more we do during our internship,the more we will prepared when we get a job out in a REALWORLD".​

​
- By vidya m
College: alvas institute of engineering and technology
Internship @ hp company
Duration: 25 days