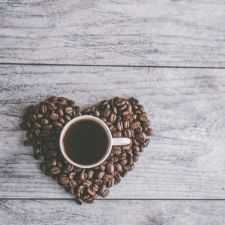 Coffee Room
Discuss anything here - everything that you wish to discuss with fellow engineers.
12829 Members
Join this group to post and comment.
Music Anyone?
Funny that no one posted about Music, yet 😁.

I still remember during my engineering days, I got hooked onto Trance and Techno ... twas my 3rd semester, when I heard Hey Boy, Hey Girl, then Out of Control, If everybody looked the same, Alarma ... and many more to come. It was as if I was reborn again, hearing music through a different ear altogether. Those were the days of Napster (it was legal back then), and when that failed, on came Audiogalaxy!! This one was my favourite. Have sat at home through nightouts and downloaded entire albums ... Chemical brothers, Paul Oakie, DJ Tiesto, Trentmueller, Paul Van Dyk, Armin Van Buuren ... some of my favourites.

Who else listens to the gods?
:sshhh: Talk about Gods? Forgot Beatles? 😲

I'm into Elvis, Beatles, ABBA, EAGLES & LOBO! There's so much to talk here, I don't know where to start!

Napster...😕 ...Nostalgic ...I am!

-The Big K-
Thank the lord for Torrents 😀

PS - Just got a 2500 W speaker set today ... Paul Oakenfold on BBC Radio One, 2006 ... two hours straight
rightnow i m havin a hangover of "JAL"-the pakistani band.

i m a die hard fan of the band "JAL".u know........ their music n style of singing is soooooooooo much touching......... n soothing.all the songs r like of"no nonsense" content.n yes the very well known singer "atif aslam" who was the eX-vocalist of the same band;he too is a gr8 singer.n now this singer headed to india with some gr8 nos.....which has made today's youth trying out their larynx power along with the songs