Home

>

Apps

>

Groups

>
Motorola Is Next In Line To Launch Smartwatch This Year; Plans Revealed
Question asked by Chirayu Samarth in #Gadgets on Feb 27, 2014
The smartwatch war is surely going to heat up as Motorola is planning to jump back and take on the likes of Google, Samsung and Apple in the wearables market. Smartwatches and wearables are one of the hottest segments in mobile technology today. With the launch of MotoG and MotoX, Motorola is riding high on success and now it plans to launch a smartwatch later this year.
According to a report in The Verge, the senior vice president of Motorola Rick Osterloh has shared the plans about their smartwatch being customer-centric so that it addresses consumer issues like style and battery life. Osterloh promised that the finished item will be more a like jewellery piece than any ugly tech. As it can be noticed the majority of the smartwatches at the MWC -- the Samsung Gear 2, the Huawei TalkBand, the Sony Smartwatch 2 -- are all high on tech and low on looks. This news was revealed at a panel discussion at Mobile World Congress in Barcelona. Currently, the wearables market is completely dominated by the Pebble and Samsung's line of Gear watches with a Google smartwatch, built by LG is expected to be announced next month which will be available in the market later this year. An Apple smartwatch is also round the corner.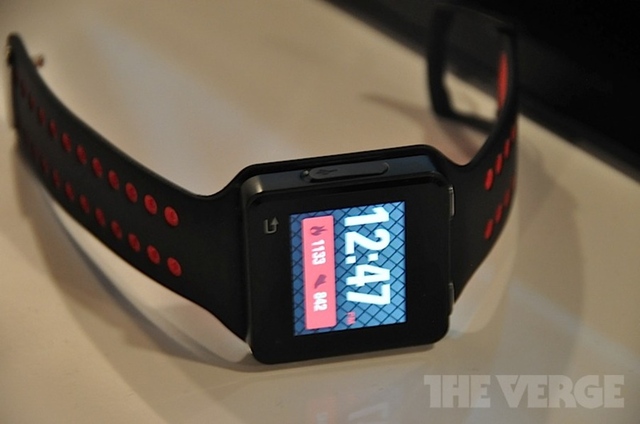 ​
Motorola's earlier efforts weren't known for being stylish or having a great battery life. The ill-fated MotoACTV didn't have a good battery backup. So it looks like the company is taking efforts to overcome these problems. No further details about the product such as probable release date, price was not disclosed but Osterloh did mention that it was an important area for the company. Let us hope that company's next watch is a marked improvement over company's last attempt to build a smartwatch. With Moto G and Moto X receiving critical acclaims, expectations are high.
Do you think Motorola can make it three in a row? Share your views in comments.
Source:
TheVerge
Posted in:
#Gadgets
Looks like there's no looking back now. Smartwatches are going to take the common man by the storm!
Yes...
Like smartphones, smartwatches are going to take the tech world by storm..
I think I'll be happy with a normal wristwatch. I wouldn't want my hand and my pocket vibrating at the same time. 😛
It seems everyone is jumping on the same bandwagon without forethought. Wearables can never be perfect in their first iteration, they need to be refined before the launch.
The only smartwatch which makes perfect sense now is the Qualcomm Toq and Hot Watch (kickstarter complete, arriving soon)