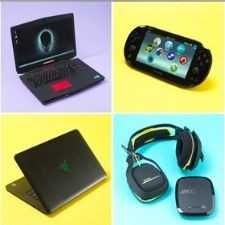 Gadget Geeks
Discuss all electronic gadgets - ask questions, doubts, troubleshooting tips et al. to fellow gadget geeks.
645 Members
Join this group to post and comment.
Microsoft's latest patent: AR users can comment on other drivers'driving technology when driving?
 With Augmented Reality, annotated worlds can exist. Users and companies can add virtual information to objects and places in the real world, and other AR users can benefit from knowledge and experience. According to foreign media reports, Microsoft recently announced a new patent related to Holo Lens, which can let other drivers know how bad their driving skills are. Microsoft announced the patent on January 17, saying it would establish an AR user community, where AR users can use headwear devices while driving, scoring other drivers and commenting on other drivers'performance. Microsoft points out that the patent is the infrastructure to support the Augmented Reality (AR) driver community. Every driver's perception of other vehicles on the road (e.g. using AR devices) can be supplemented by virtual information about other drivers in the community. Drivers in the community can comment on the driving behavior of other drivers in the community. By collecting drivers'views and comparing them, we can get the overall rating of specific drivers' behaviors. The comments made by drivers through AR devices complement the community assessment of their driving behavior, which can affect their future driving behavior. In addition, Microsoft has proposed a Waze-like function that warns drivers about dangerous situations and factors around speed, as well as other important telemetry technologies. Although Microsoft's patent intentions are good, the feature may only make sense in autonomous vehicles.