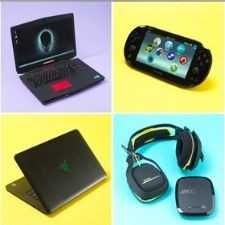 Gadget Geeks
Discuss all electronic gadgets - ask questions, doubts, troubleshooting tips et al. to fellow gadget geeks.
628 Members
Join this group to post and comment.
Microsoft XP To Retire - 1000 Days Of Extended Support Left
Microsoft declared on it's
blog
on Monday that it's time for the Windows XP Operating System to retire and people, who already haven't, should start migrating Windows 7
Windows XP
was hugely successful for about 10 years but now it's time to move one. Microsoft said that they have begun a countdown of 1000 days, after which they won't provide support for Windows XP. Around 3 years from today, on April 8, 2014, Microsoft
won't provide security patches and hotfixes
of different versions of Windows XP.
"Many third party software providers are not planning to extend support for their applications running on Windows XP, which translates to even more complexity, security risks, and ultimately, added management costs for your IT department if you're still managing Windows XP environments. To learn more about Microsoft's Support Lifecycle policy, please visit
Microsoft Support.
", wrote Stephen Rose, IT community manager, Windows commercial team on the windows team blog.
Microsoft has shown time and again that it wants to dump their obsolete products. Since 2009, the company has been urging it's users to stop using it's old browser IE 6. They even launched a website called
IE6CountDown
that is dedicated to watching Internet Explorer 6 usage drop to
less than 1% worldwide
, so more websites can choose to drop support for it, saving hours of work for web developers.
It would be interesting to see what Microsoft plans to do when
Windows 8
,which is expected in 2012, is released. Would Windows 7 be obsolete once Windows 8 comes out?  Well Microsoft has also said that users won't need to upgrade their Windows 7 PCs in order to use Windows 8. Let's wait and find out.
Image Credit:
techtree