CrazyEngineers V4: Early Access
We are developing the next version of CrazyEngineers. If you wish to receive latest updates and early access, click the link below.
Home

>

Apps

>

Groups

>
Microsoft Xim Now Supports Streaming Devices; Updated with new sharing features
Question asked by Chirayu Samarth in #Gadgets on Dec 18, 2014
Microsoft's Xim, a photo sharing application, has just got bigger and better. The photo sharing application available on all the three major platforms- Android, Windows and iOS has been updated with new sharing features. Since its launch in the month of October, the photo sharing app has been rated among the top Windows and Android phone apps. For those who are unfamiliar with this photo sharing app, Xim provides you with ability to create a temporary, ad hoc network so that you can share photos between multiple phones (users) and these users can be at a remote place.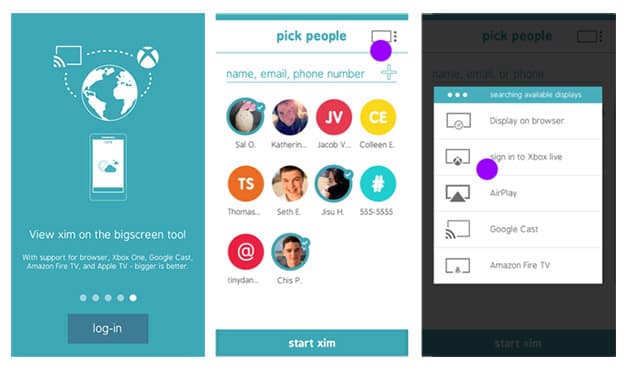 ​
In its blog, Microsoft announced that Xim will now allow users to view and share photos wirelessly on the big screen via streaming devices like Apple TV, Google's Chromecast, Xbox One and Amazon Fire TV. After connecting to a wireless network, Xim can automatically detect a media streaming device and pairs the devices with just a touch of button. The most intriguing part is someone can initiate a Xim session, pair your device with the streaming device at your home and can control the images appearing on the big screen using their mobile phone. This ability of Xim facilitates the users to share the memories in a natural way by broadcasting them on the big screen. Also, the company claims Xim to be the only one that can do so across multiple platforms without being installed on each device.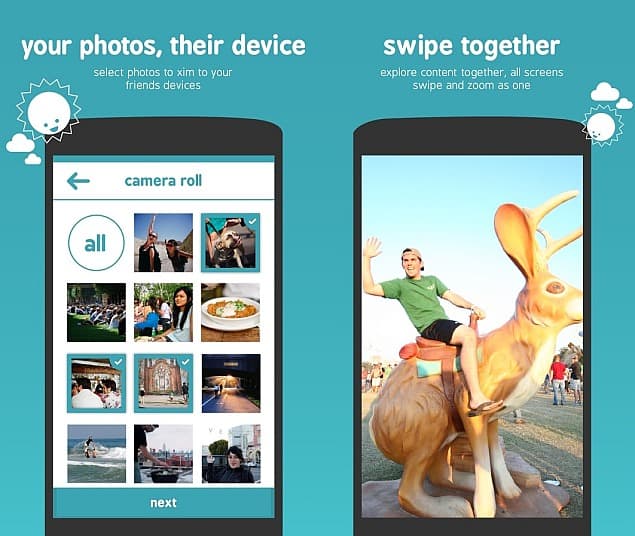 ​
Microsoft Xim v1.3 is available for download on
Google Play
,
Windows Phone
, and
App Store
. The instructions for setting it up are demonstrated in the video below. Share your views with us in comments.
Source:
Microsoft
Posted in:
#Gadgets