Home

>

Apps

>

Groups

>
Microsoft Surface 2 Tablet Launching Soon - Nvidia Shows The "Work In Progress" Tag
Question asked by Ankita Katdare in #Gadgets on Aug 9, 2013
After the phenomenal launch of Microsoft Surface, though the tablet set the tech savvy audience on powerful discussions, the same didn't reflect on the company's
sales charts
. And therefore, not giving up on its product, Microsoft & Nvidia are back with news about the development of a second-generation Microsoft Surface 2 or Surface RT tablet.Nvidia CEO Jen-Hsun Huang told CNET that his company is "working really hard" on the second-generation Surface with hopes it will be more successful than its predecessor. Though Microsoft officials seem to have declined to confirm or comment this story, we now know that to take Surface off the ground and to prevent the likes of Apple and Google from taking over the high growth tablet market, Microsoft has to take this step.
Huang believes that Outlook for Surface RT would make his "life complete," and labelling Windows RT disappointing, Huang has drawn the conclusion that inclusion of Microsoft's mail application in an upcoming update is "the killer app" for Windows 8.1 is the way to go forward. Now Nvidia has been the initial provider the processor for the first Surface RT tablet. But Qualcomm and Nvidia both were believed to be the chip suppliers for the Surface RT versions. And we've been already hearing rumors about Microsoft working on a RT device with Qualcomm's Snapdragon 800 processor. Well, speaking of rumors, there was also the talk of Microsoft working an a smaller version of Surface, possibly the competitor and size of the iPad Mini.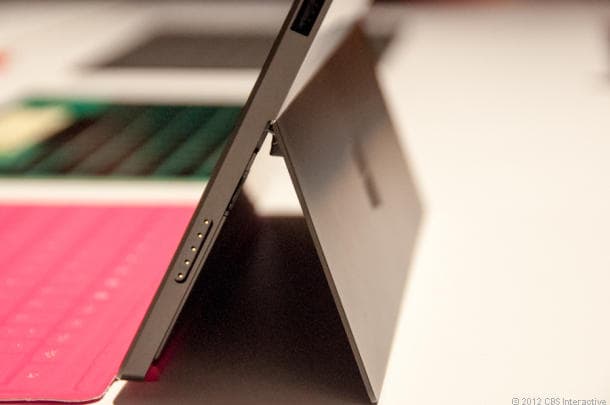 ​
The sales figure of the tech giant speak of the company spending a whole $900 million for Surface RT last month, and the software giant later revealed it had generated only $853 million in revenue from Surface RT and Surface Pro since their debut last fall. So now, do you feel that the new Microsoft Surface 2 tablet will be able to entice the buyer in you? What features other than Outlook are you expecting with this updated tablet? Share your thoughts with us in comments.
Posted in:
#Gadgets
Microsoft want to really work hard to the core and make some real tech advancements to lure audience away from apple and samsung.
It is amazing how we are already talking about the Microsoft Surface 2, when hardly anyone I know owns the original Microsoft Surface. When it had arrived, I watched the live telecast of the launch and was pretty sure that with those keyboards, Microsoft has hit all the right chords.
And as much as I am a windows fan, I wonder if I can simply attribute all of RT's issues to Outlook. Windows is not successful just because of Outlook, but all of the legacy windows apps, none of which RT runs.

I would really like to know CEan's views on the upcoming version or second generation of Surface.
Microsoft Surface is actually an excellent piece. But i think they should have focused more on Surface series since start. They got all mixed up with launch of Windows 8 and Server 2012 and upgrades to almost all their products at the same time. Surface got hidden somewhere in between them. surface 2 here seems to suffer a similar fate. I wish it should really strike the market this time.