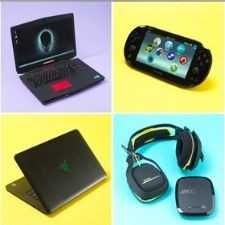 Gadget Geeks
Discuss all electronic gadgets - ask questions, doubts, troubleshooting tips et al. to fellow gadget geeks.
645 Members
Join this group to post and comment.
Microsoft Building 300 kW Biogas Powered Data Plant
Microsoft's going green and their upcoming data plant will be powered by a 300 kW biogas. Microsoft's obtained permission to test a modular fuel-cell powered data center at Cheyenne, Wyoming. The overall cost of this project, titled 'FuelCell Energy' is about $5.5 million. The facility will generate enough power required by the data center to run the computational requirements at the University of Wyoming. It's interesting that Microsoft isn't using this data center to service their own clients.
Microsoft's data center researchers Sean James has been working on this project for some time. He says that while people will consume the data, their waste will power the data centers. Microsoft will use the learnings from this data center to build smaller data centers at various locations. As a business, the company will save up lot of money required to build electrical infrastructure.
Via:
TechnologyReview