Micromax A74 Canvas Fun Price In India Is Rs. 7,749 - Tech Specs, Features Out
Micromax, India's favorite Android budget phone maker, is here with a new smartphone. With the launch of Micromax A74 Canvas Fun, it has brought to the Indian market a phone that features 4.5-inch capacitive touch screen and a 1.3GHz dual-core processor powered by a Li-Polymer battery with 1500 mAh capacity. Bearing the price in India tag of Rs. 7,749, the Micromax A74 tech specs are everything you expect from a mid-budget smartphone. This phone is powered by Android 4.2 (Jelly Bean) and
though it has not been listed on the manufacturer's website till now, the device is available with online retailers Snapdeal and Infibeam.
The storage for Micromax A74 speaks of a 512 MB RAM with dual SIM feature and has an internal memory of 4GB expandable up to 32GB via a microSD card. There's a 5 megapixel rear camera and a 0.3 megapixel front camera. For connectivity needs, you can use Wi-Fi, WAP, GPRS, WLAN and Wi-Fi Hot Spot. The handset has a 1,500mAh battery that is said to have talk time of five hours.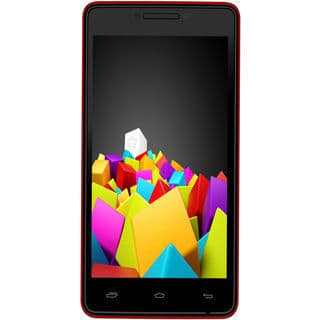 ​
Coming to the most important part the screen - it features a 4.5 inch FWVGA display with a resolution of 720x1280 pixels resolution. We have recently many phones like Spice Stellar Glamour, Intex Cloud X4 and Gionee P2. All of them are going to get a tough competition from Micromax. Also, it has been in news all day that Micromax said it aims to become the number one player in India in the smartphone category by Diwali on the back of excellent demand for its Canvas series.
Let us know what are your opinions about the newly launched smartphone in the comments section below.
Replies
Nice specs, but RAM is a turn off. Running Jelly Bean on 512 RAM is not a good idea. I think with this much RAM, you can't provide smooth functioning. People with even 1 GB complain about low RAM! Btw, it's looking quite nice!

Sarathkumar Chandrasekaran

If RAM and secondary camera is improved, customers are ready to pay some more money on it.512mb RAM is the thing that creates a bad impression on it.Can it be able to do multitasking without any drag or delay?
I doubt it.Micromaxhas created waves in Indian mobile market and it is fast paced in selling smartphones making it a good competitor to all leading phones.At this price range, it fights samsung young,fit,duos,nokia asha,etc.

Although the processor and other specs are damn good considering the price, but the RAM is very very little, it should be at least 1 GB for running all the apps in Android 4.2 , rest I liked the screen size and yes, the camera should have a flash too, with 5 MP camera, a flash would be a bonus..

But, I'm really disappointed with the RAM, I mean, they should have taken that into consideration at least..
You are reading an archived discussion.
Related Posts
what are the job opportunities available in public as well as private sector after an M.Tech in electrical engineering?
will anybody provide me pdf file on study of BOILERS.thanks in advance.Its urgent pls.
tell me what is difference b/w microcontroller and computer??????????
Building an earthquake proof Bay Bridge is a 42000 hour grueling stint condensed to a 4 minute sprint by time lapse here: https://gizmodo.com/it-takes-a-ludicrous-amount-of-work-to-build-a-good-bri-1232946406
Basically if we forget the bios password we pull out the cmos battery reset the jumper settings. But in case of laptop why do we need to replace or get...