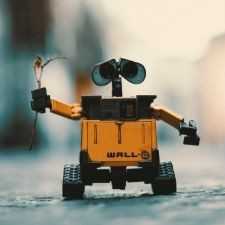 Robotics
Community of Robotics Enthusiasts: Discuss latest robots and questions with fellow robot lovers
608 Members
Join this group to post and comment.
?MH-2 Wearable Communication Shoulder-Robot? Will Never Let You Be Alone
If you are a nerd, staying alone may not bother you much, but it does to the masses and that is why the technology is headed towards making people not feel alone. Ever. Research engineers from Yamagata University in Japan have developed a Miniature Humanoid called MH-2 that you can carry along on a backpack with you on thy shoulder. It is a telepresence robot that can be remotely inhabited by your friends from anywhere in the world as reported by the 
IEEE Spectrum
. This robot will mimic your friend's actions as accurately as possible. In short, this robot takes the communication experience with your friends way beyond the "video calls" making it a truly realistic experience & that too on the go!
So, when you are say traveling your friend will have to put on a 360-degree immersive 3D display and stand in front of any Kinect-like motion capture environment. Then, MH-2 will become an avatar who will mimic  the speech and gestures of your friend, while your friend at home will be able to see what the MH-2 sees. Something like the picture below -
You have to agree that this a whole less creepy that the
clothbot
 and might be actually useful if put to interesting applications, provided the speed of mimicry is good enough in real time. Moreover, they have to reduce the size of the huge backpack full of servos to make it more appealing. Till then, take a look at the video from Yuichi Tsumaki, Fumiaki Ono, and Taisuke Tsukuda, from Yamagata University for seeing the MH-2 in action here -