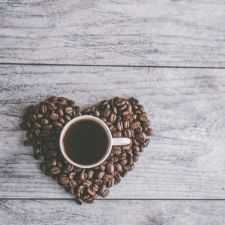 Coffee Room
Discuss anything here - everything that you wish to discuss with fellow engineers.
12829 Members
Join this group to post and comment.
Metro UI
Metro ui has been used in xbox 360 and windows 8! It is based on typographical method. I wanted to know what metro ui refers to and what is typographical method?
Metro UI - It is the approach to making a UI more graphical than textual. It uses graphically symbols and notations, like in windows 8 when we click start button it doesn't show the old popup menu, rather a side sliding menu with full graphical elements comes, where from you can select and run your program.

Typographical Method - It don't know much about it, but its a method to optimize and make the graphics more readable.
Thanx v..metro ui is awesome and most windows phone also use metro ui! Windows 8 seems to be more tablet oriented os. I attended a workshop by microsoft. They gave demo of windows8. They used tablet pc to demonstrate complete features of windows8 like that of metro ui! I wonder what will be the response of consumers using normal laptops with conventional keyboards. But yes, windows8 will surely enhance wonderful tablet experience.
musicfreakmandy
Again a great topic for discussion! 😀
Wikipedia says that: "Early uses of the Metro principles, such as the typography, began as early as Microsoft Encarta 95 and MSN 2.0" 😨 - Quite amusing.
Now who hasn't used or seen Encarta at least once?
Here is a good article about Metro UI design principles:
https://www.stephanemassey.com/metro-design-principles/
Thanx for the link akd 😀. Metro is really awesome. User dont have to open start menu to access different applications! Also one can easily organise their applications based on priority. Microsoft have already used this design in windows media centre and also it has been used in encarta. So its not really a new thing for users. But since we are used to those dextop icons and start button, metro ui will bring us completly new experience. Windows8 looks so different from other windows os and i think it looks really cool!!
As far as i know metro is the name given to a ui design based on typography. But i also came across a word metro app for windows 8. What does it mean? Do developers need to design their applications based on metro ui? What about other existing apps'? Will they be compatible with windows 8?