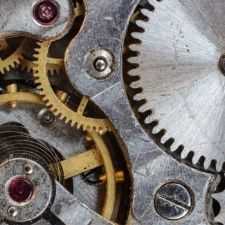 Mechanical
Community of Mechanical Engineers: Get help about everything related to mechanical engineering from fellow mechanical engineers.
809 Members
Join this group to post and comment.
Mechanical 2012 Graduate: No Job, Please Help!
i complted b.tech from mechanical engineering in 2012....i have no job....helpless.......
Mate you need to work on your CV first...its terrible.
jaspal rautela
: You are never helpless. Its just that mindset that you are carrying which you need to get rid of. Get some training in the area of interest and keep trying. Make yourself that capable in the meanwhile that as soon as you get one interview opportunity you would make it count and get selected.
Work on making an impressive resume and not just putting stuff there. Put stuff that matters. All the best